It's time to get a little goofy with dough, all while learning about technology! The DIY Electro Dough Kit comes with everything you need to get creative – you just need the dough. You can make your own with our 3 ingredient play dough or purchase some from the store. It's really great to help kids (and adults) understand the difference between conductive and insulating dough. I love creative ways to help make learning fun!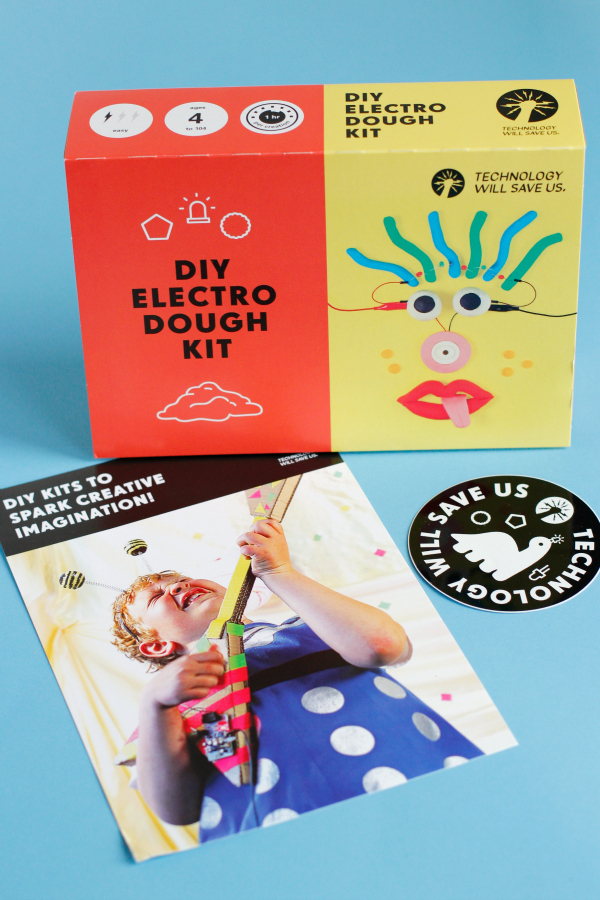 I'm happy to be partnering with Technology Will Save Us for today's electro dough feature. They have gadget kits, plant kits, gaming kits, synth kits, all with ways to teach kids to build and learn in a fun and easy way. Here's more about their amazing mission:
Technology Will Save Us is one of the UK's most exciting design-led, technology start-ups focused on learning. We are on a mission to provide families, educators and young people – of all ages, backgrounds and interests – new opportunities to learn and create using technology.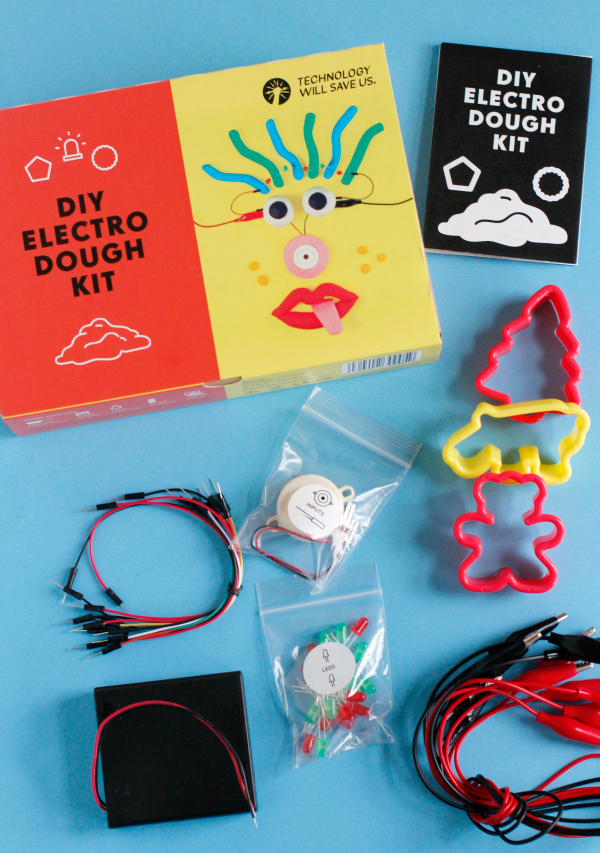 Here's the DIY Electro Dough in action:
Another fabulous project to make is from their gadget kits for making a set of speakers built in to an umbrella! How fun is this?? Hit the streets and make music come alive all around you!
Now comes the fun part… a giveaway for one of these fabulous electro dough kits! One winner will receive the Electro Dough LUXE kit to create amazing tech in your home. Enter below – good luck!
*Thanks to Technology Will Save Us for sponsoring this post. Be sure to visit them on twitter, facebook, instagram and pinterest for more ideas and inspiration!