It's that time of year- the time of gift giving! I really love making something homemade for my loved ones. It always feels more personal than just buying something ordinary from the store. Have you ever made homemade jewelry? I promise it's easier than it sounds! I searched around and found 9 DIY jewelry gifts that are really simple to make and perfect for holiday giving. Plus, they are all gorgeous pieces. Read on for the great tutorials and get some inspiration, part of our 9 NOW Idea Series!
9 DIY Jewelry Gifts to Make
1. Homemade Hoop Earrings: This is a beginners tutorial for gorgeous gold hoop earrings! I love the look of these. (via My Bluprint)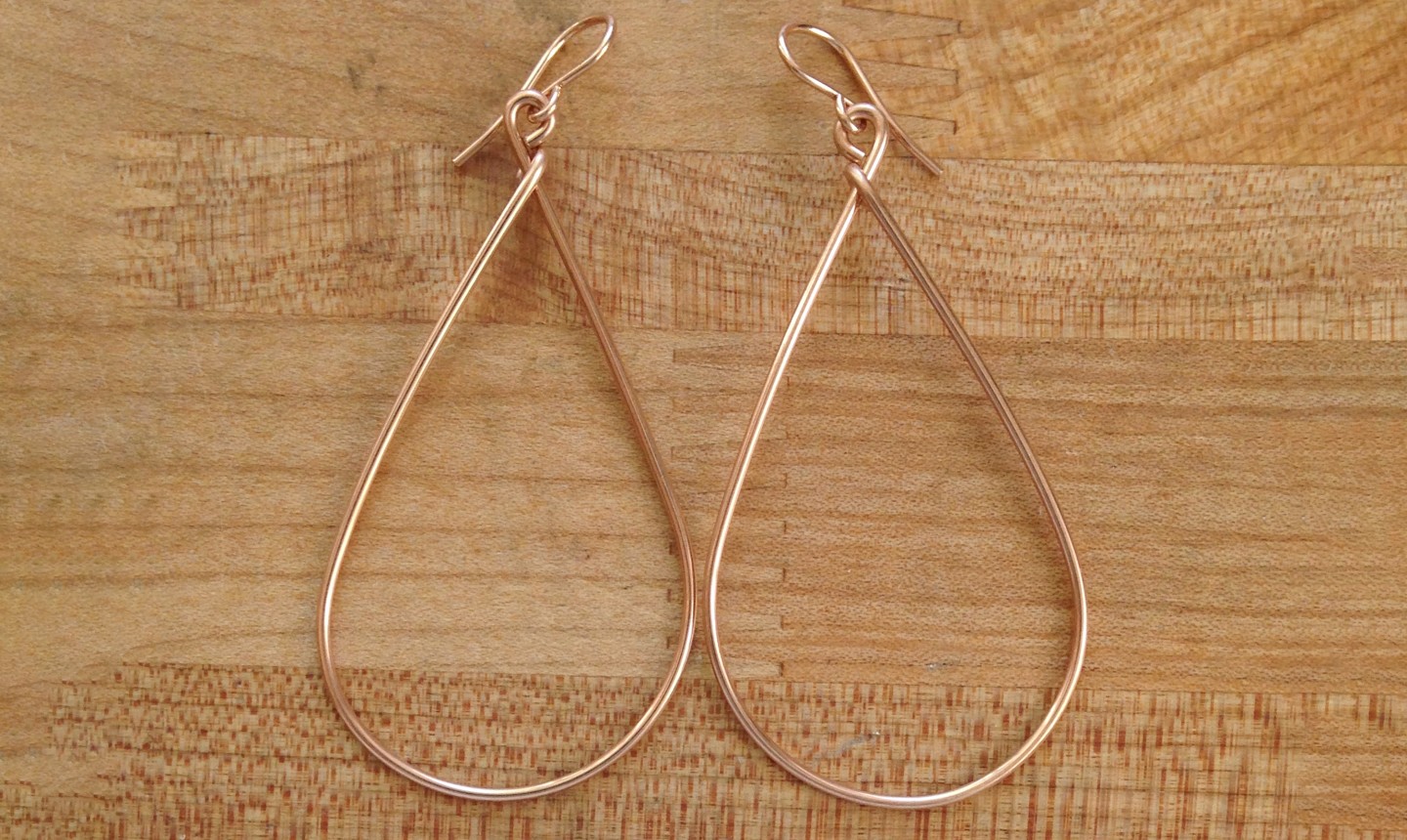 2. DIY Leather Tassel Earrings: I've become obsessed with tassels recently, especially in fall colors, and after looking at a leather tassel on my wallet thought they would look fabulous as earrings. They go with so many things and make any outfit look fun.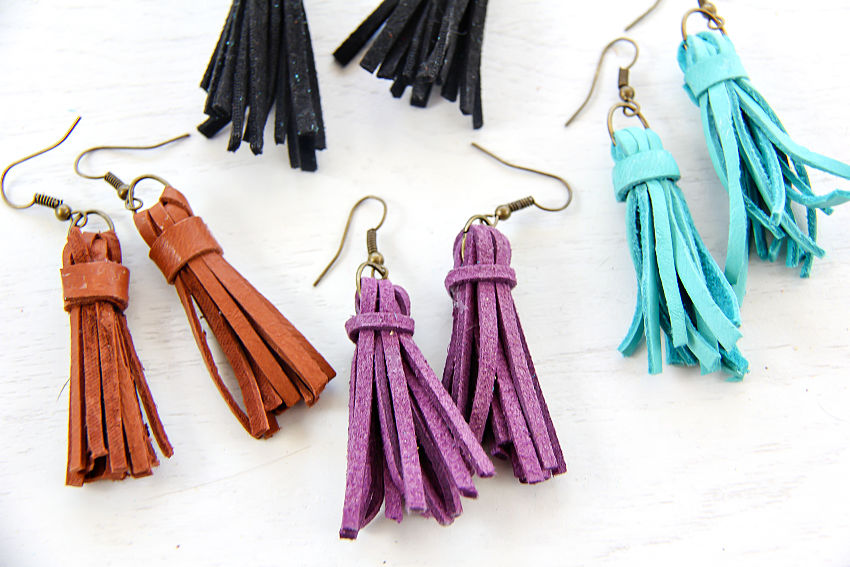 3. DIY Geometric Hair Barrettes: I can think of so many reasons to wear these colorful geometric hair barrettes! They are too cute for words and really simple to make. (via The Pretty Life Girls)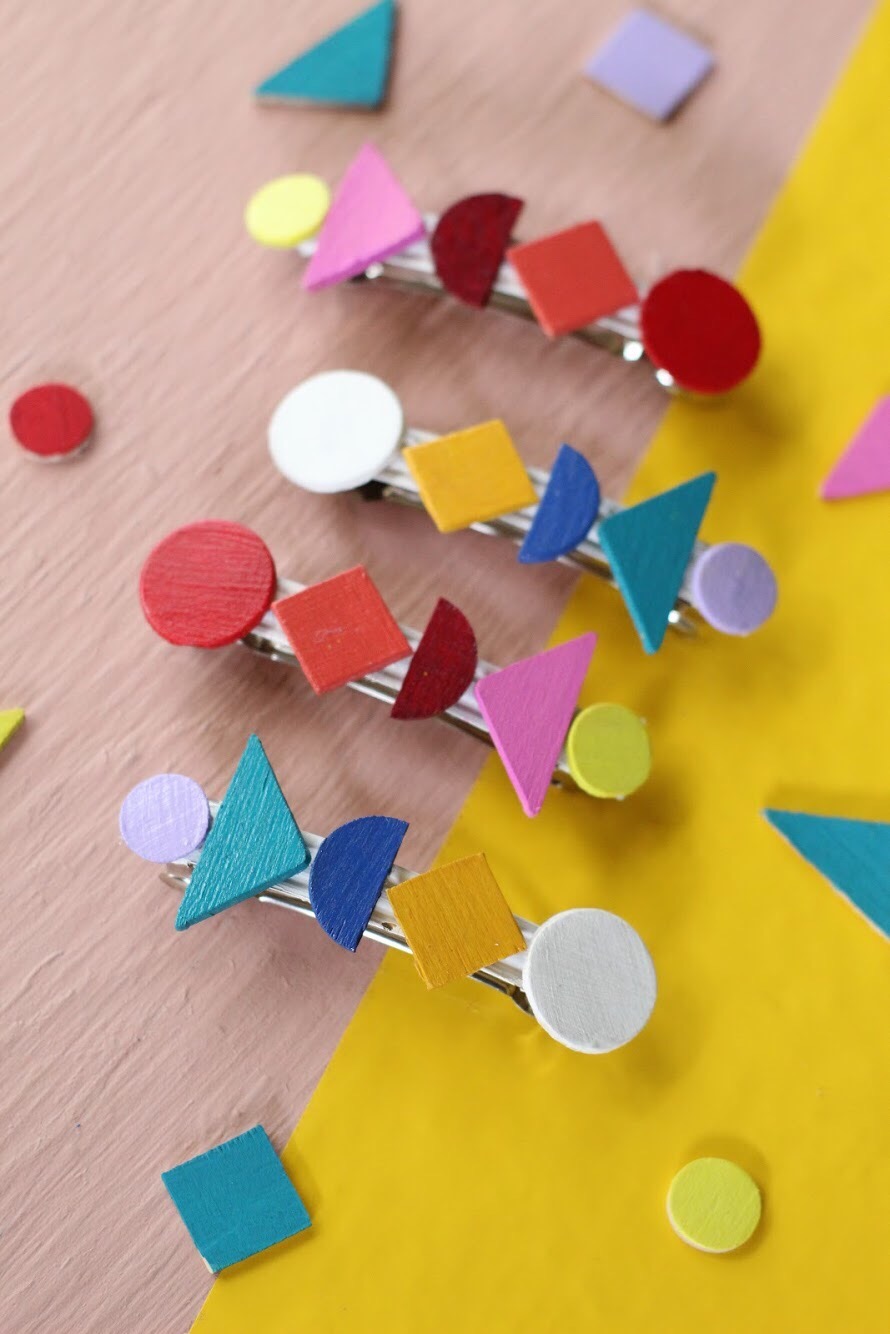 4. Faux Granite Geometric Earrings: This DIY is so creative! Love the look of faux granite. These earrings are perfect for your minimalistic friend or family member. (via Tried and True)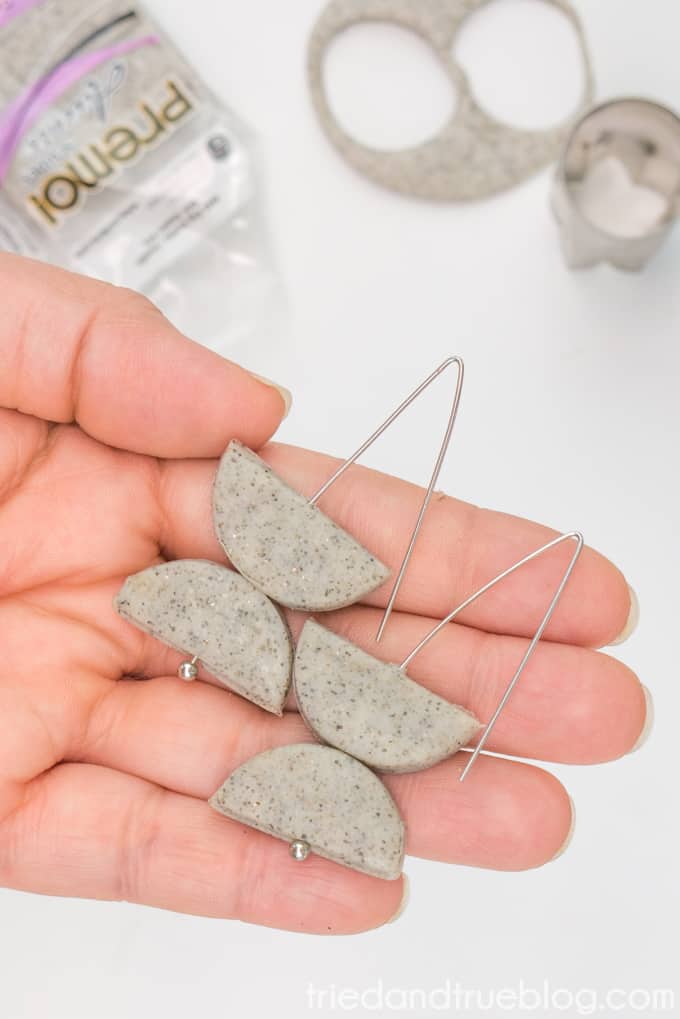 More DIY Jewelry Gifs to make:
5. Layered Beaded Bracelets: The best thing about making bracelets is you can make them according to your style and your favorite colors. Beads don't have to match, or even be the same size or color. To make these bracelets I used a combination of random beads I found amongst my craft supplies and paired them with a few strands that I picked up in the clearance aisle at my local craft store.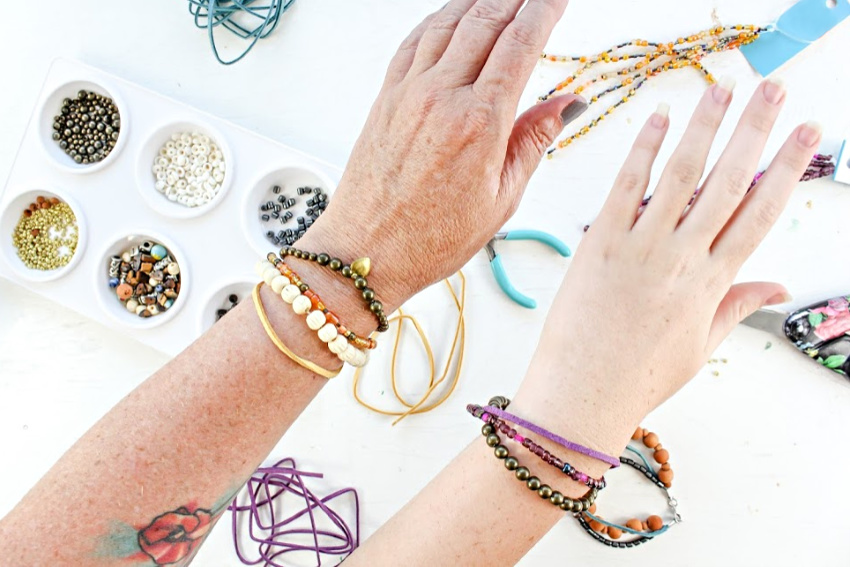 6. DIY Fabric Knot Hair Bows: Have a little fashionista in your life? She's going to go crazy over these colorful fabric knot hair bows. They are so adorable and go with any hairstyle. (via Make It and Love It)
7. Crochet Bunting Necklace: One of the things I love most about crochet is how easy it is to make unique and stylish accessories. This sweet bunting necklace uses only a couple crochet stitches and can be made in no time at all. That means you can easily make a few of these gems for yourself, and even some more to give as thoughtful gifts!
8. How to Make a Handmade Scrunchie: The scrunchie trend is here to stay- whether you like them or not! So embrace this trend a make a few for your friends!
9. How to Make a Gumball Necklace: We're showing you how to make these super cute gumball necklaces for under a buck! 
Have fun crafting homemade gifts this year!
Pin these DIY Jewelry Gifts for later: