"What should I draw?"
Have you ever heard a child asking you this question? I have. Too many times. While their imagination is impressive, sometimes it's difficult to step out of the box and figure out what to draw.
We have found a solution that can inspire and bring the imagination back to a whole new different level.  We are in love with this drawing activity.
Drawing Activity With Fruits and Vegetables
Supplies For Drawing with Fruits and Veggies:
pencils
paper
fruits and vegetables
The process is very simple. Take one object (fruit or vegetable) and place on the drawing paper. Then, decide on what shape it is and what does it remind you off.
The main rule is to find a purpose for your fruit or vegetable by adding them in your drawings. They can be the main object of your drawing or just the addition.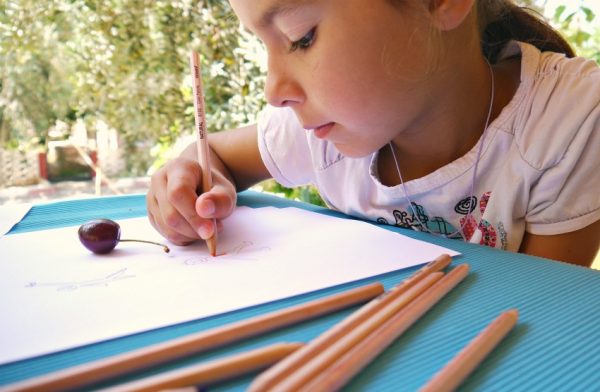 Few helpful tips
1. Have fun with it. Encourage kids to improvise and create something very unique. It doesn't even have to be real object. They can draw potato monsters or a flower that grows out of a banana. Sky is the limit here.
2. It doesn't have to be food. We had done this activity many times and we had fun with some household items such as: keys, clothes pins, plastic bottle lids, spoon, pencil shavings and so many more. Whatever you find at the house.
3. When the drawings are finished, take pictures and eat the fruits and vegetables.
How to Make a Silly Banana Boat:
Draw a Mr. Potato Man: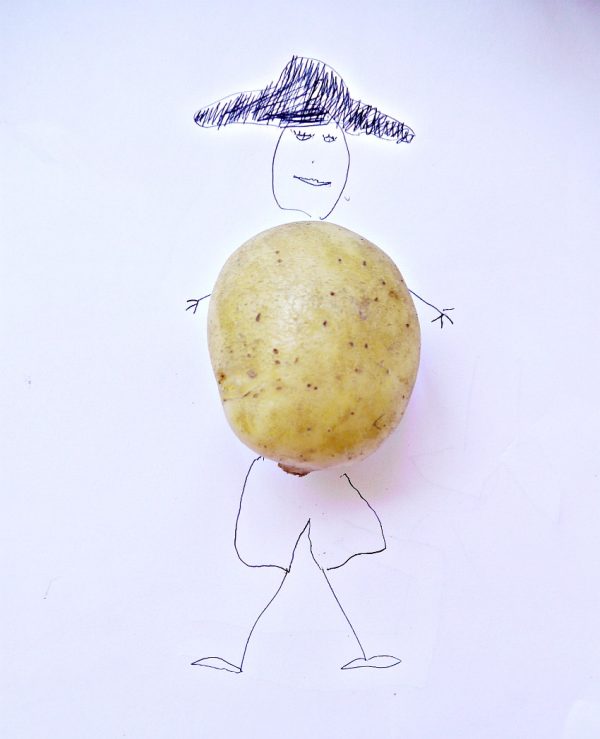 Fly High with a Cherry Balloon: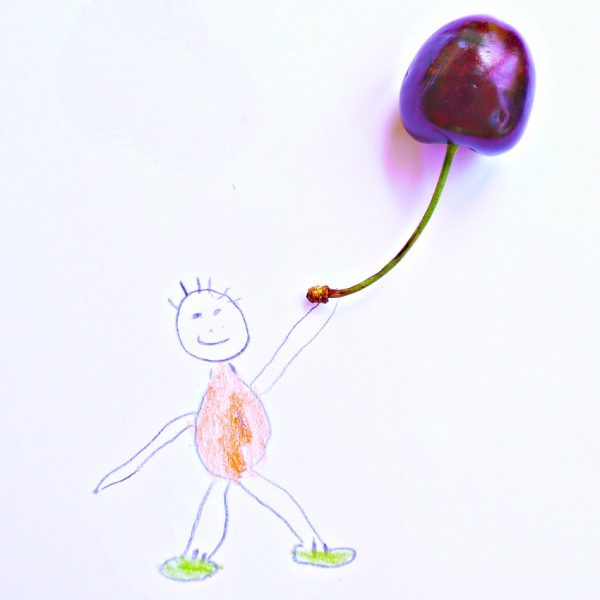 How to Draw a Cucumber Car: 
Have Fun with a Corn Alligator:
Draw a Bean Necklace: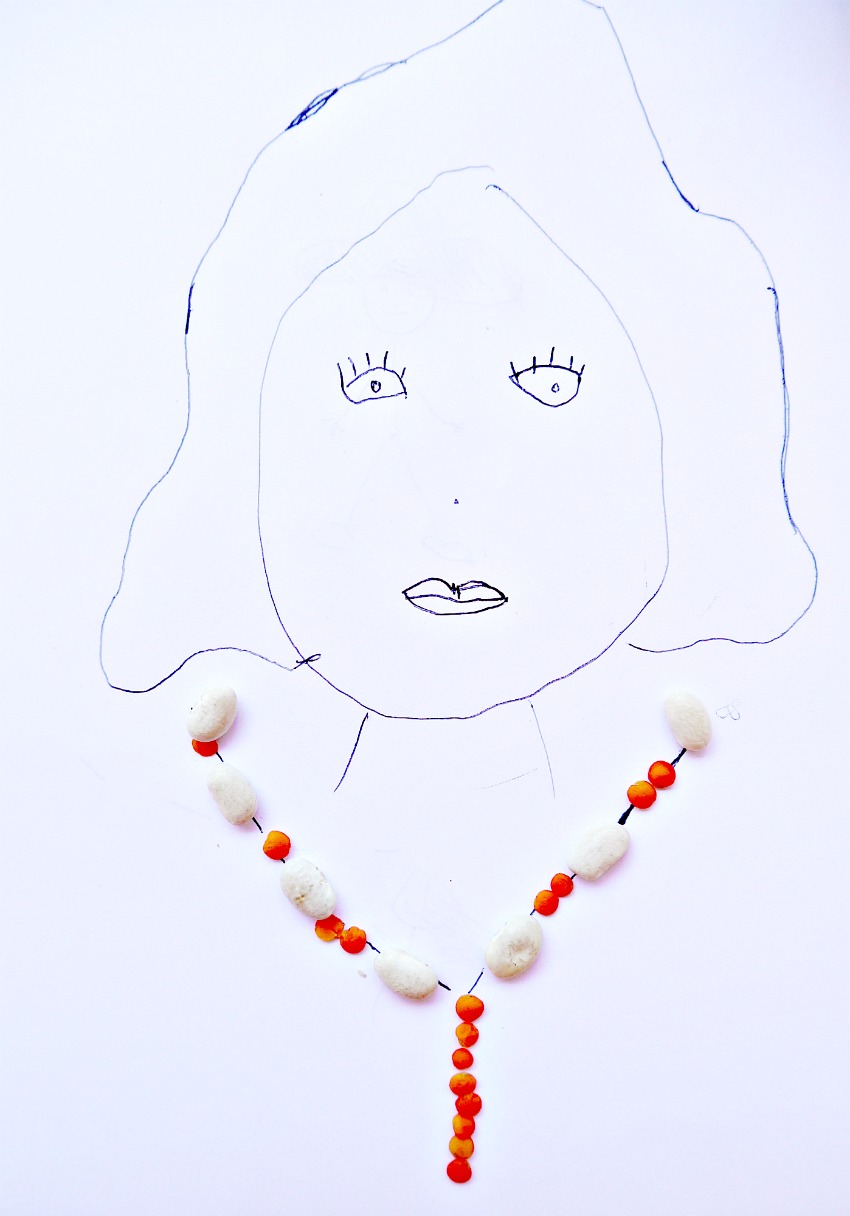 Draw a Silly Skirt with a Piece of Broccoli: