My girls are having fun with their new dress up wedding veils. We're singing, "I'm getting married in the morning"! These wedding veils are simple to make and fun to wear for playtime. I almost want to make a third one for myself!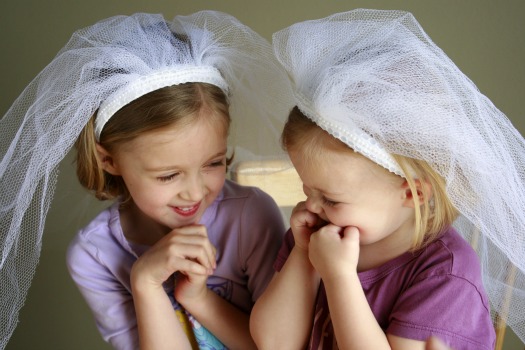 Dress Up Wedding Veils
Supplies for Dress Up Wedding Veil:
white headband
2×3 feet white tulle
white ribbon
scissors
needle and 2 feet of white thread
hot glue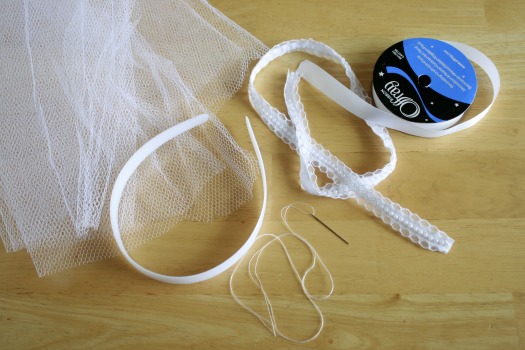 Instructions:
1. Find a white head band. If you don't have one, wrap any color headband up in white ribbon before you begin.
2. Thread your needle with your 2 feet of thread. No need to knot it yet. Take the top of your tulle, thread your thread through it once and then tie a knot to secure it.
3. Stitch the thread up and down every inch or so through your tulle until you get to the end. Pull the tulle back and the thread tight, until you get a 4-5 inch section of scrunched up tulle. Tie off the end of the thread by knotting it with the end of the tulle, just as you did at the beginning.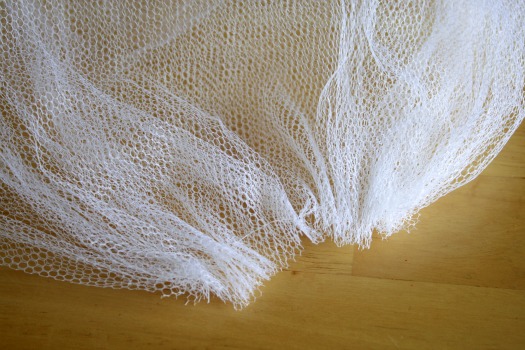 4. Add hot glue to the top of your head band in a 4-5 inch strip, then add your tulle section to the hot glue. Carefully press this down – caution, hot glue is hot! Trim off any excess tulle that may be over the headband's edge.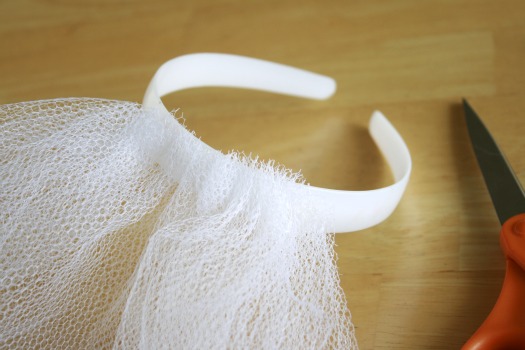 5. Cut out another section of white ribbon the same length of your headband. I found some lovely beaded ribbon to add a little pearl look to the veil. Attach this ribbon to your headband, on top of your tulle, with hot glue. Press it down to secure it.
Once the glue is dry, fluff up the tulle and it's ready to wear. My girls are having fun practicing walking down the isle. The big question is, something my 5 year old is already worrying about…who will they marry?!