In true southern fashion, Happy Fall Ya'll!  Wow, I can not believe it is the first day of fall.  I love fall here in the south.  The weather is wonderful and allows more time for the kids and I to go outside and play.  However, we still love getting the craft supplies out and creating new art for our art wall in the house. So with the new season upon us it was time for fall art to go up on the wall.  The classic fall handprint tree craft was the perfect thing to do for today.   This was a fun and easy project for me and my 3 kids.  We love having them hanging on the art wall now to enjoy when we are inside.
Fall Handprint Tree Craft
Supplies:
red, yellow, green, and orange paint
brown construction paper
white cardstock paper
glue stick
scissors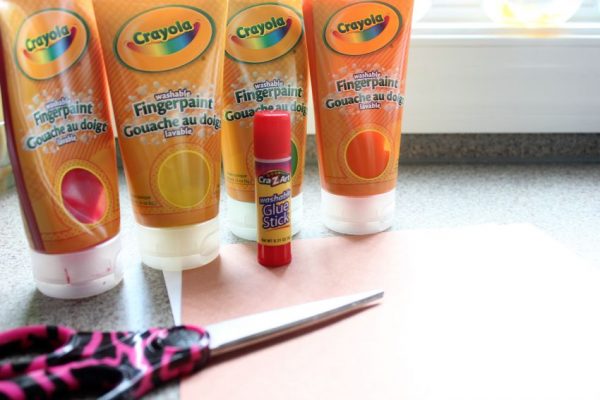 Instructions:
1. Trace the kid's hands and arm on the brown construction paper.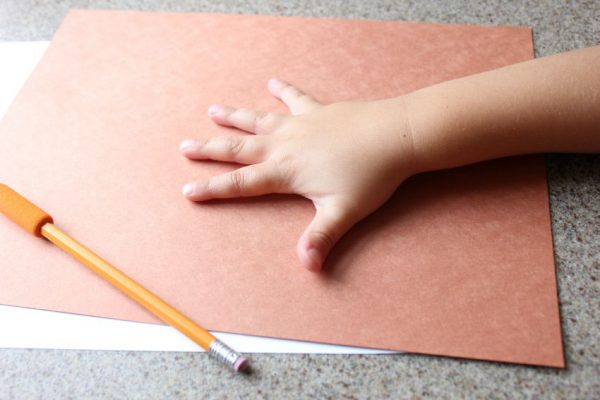 2. Cut out the handprints.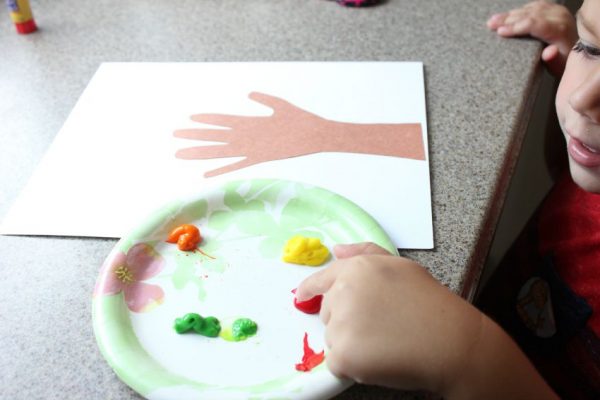 3. Glue the handprint/arm down on the white cardstock.
4. Add red, green, yellow, and orange paint to a paper plate.
5. Let the kids dip their finger in the paint and make fingerprint leaves.  We had a few wet wipes close by to clean the finger off before going on to the next color.
6. Now let the paint dry.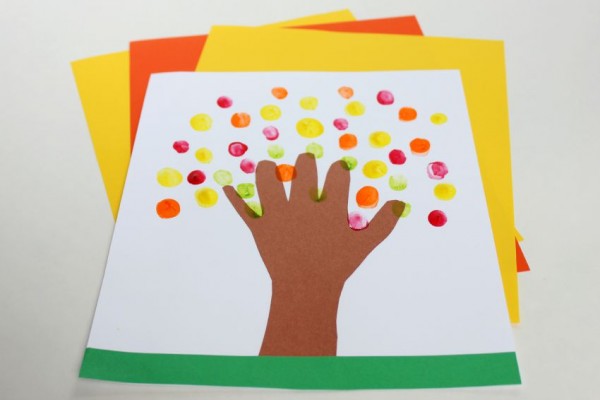 What better than to go outside and play while we waited for the paint to dry.  When we came back in the fall handprint trees were dry.  The kids were anxious to hang them up on the art wall.  A great reminder when we are inside that fall is here.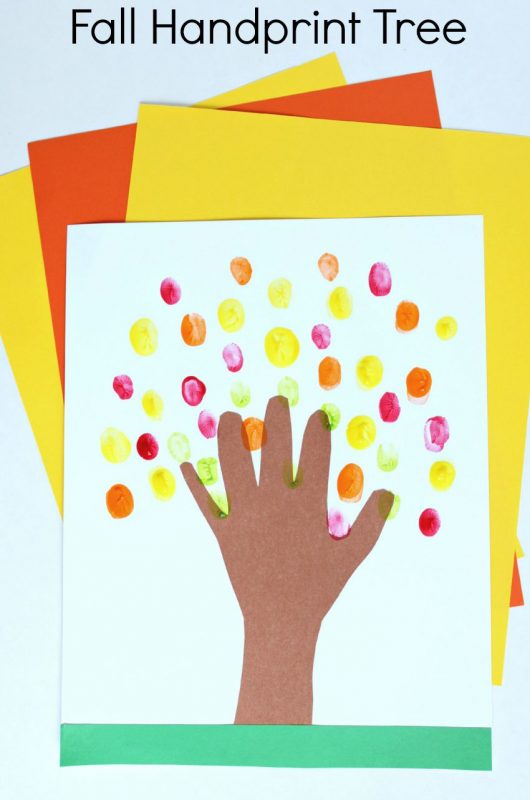 Want more ideas for fall? See these 50 Ideas for Fall over at Kids Activities Blog.