Dads are the best and we love celebrating ours on Father's Day and every other day of the year. My little boys really enjoy making homemade cards and gifts for dad each year. We usually whip up a hearty breakfast (pancakes and lots of bacon) and give him all the presents first thing in the morning. Nothing beats a homemade card made by little ones. Such a fun keepsake! I decided to look around for some new Father's Day DIY cards for this year. I've found some great ones and wanted to share them with you just in case your family needed some fresh ideas.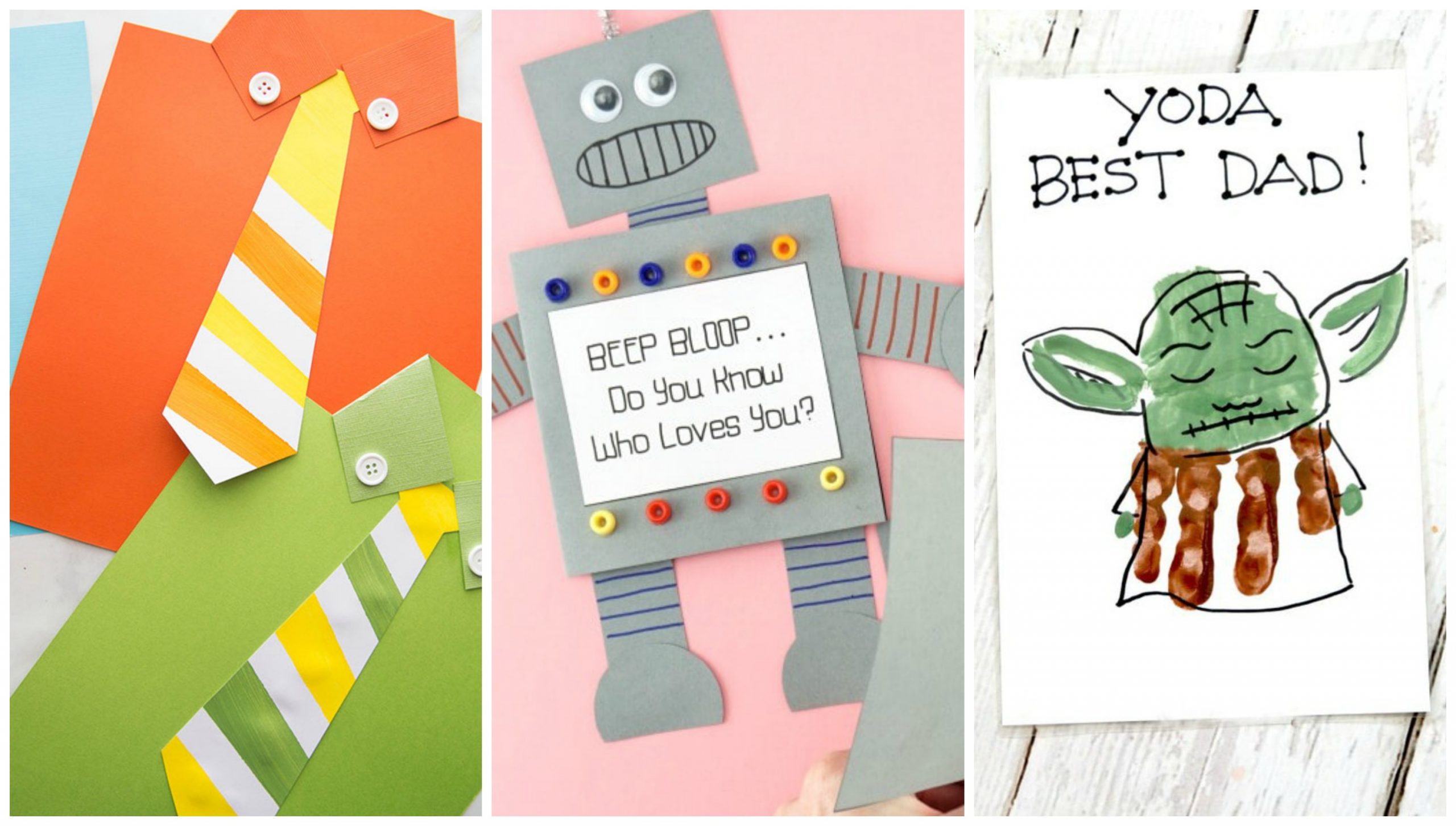 9 Now Ideas for Father's Day DIY Cards
1. Silly Pop-Up Monster Cards for Dad: Dad will get a hoot out of these fun monster pop-up cards. It's so silly to make the mouth open and close with the card. Easy to craft too!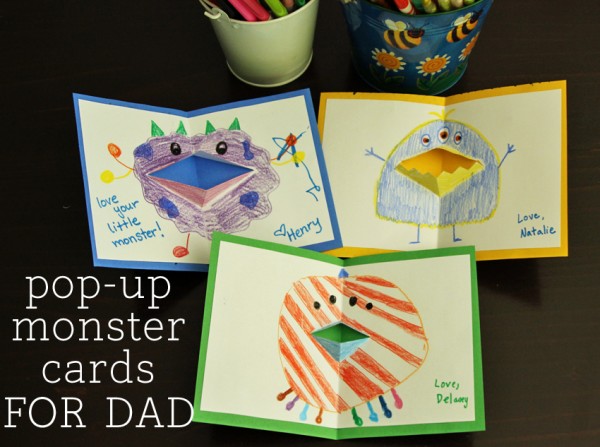 2. EGGcellent Daddy: I love a good breakfast pun. Make this card for the EGGcellent dad in your life! (via Aimee Geroux)
3. Baseball Glove Photo Pop-Up Card: Make your dad feel like a million bucks with this baseball Father's Day card DIY. The pop-up part is too cute. (via The Soccer Mom Blog)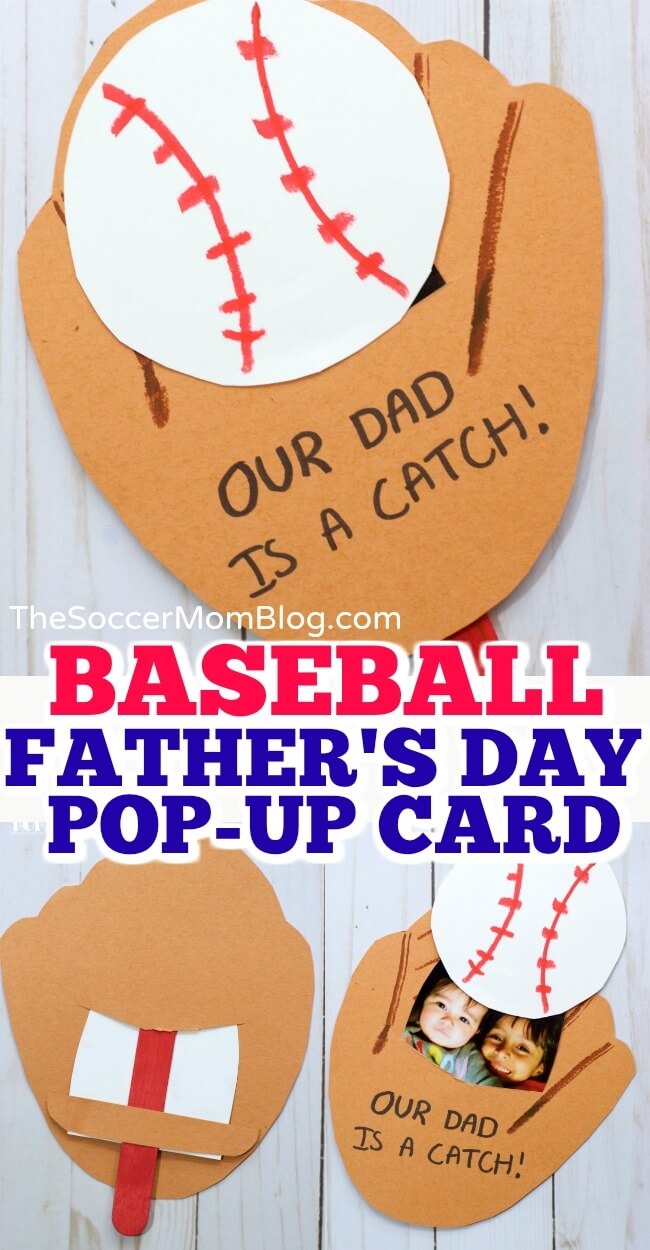 4. Paper Robot Father's Day Card: This is such a fun kid's craft and Father's Day card idea! This adorable card can be made for almost any holiday. (via I Heart Crafty Things)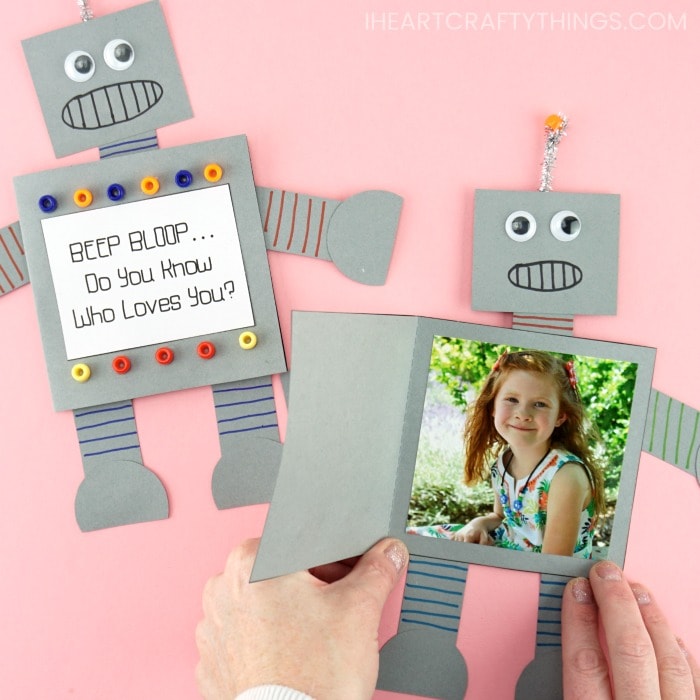 5. Tie Card for Dad: This is a classic card style for Father's Day. This tie template card is perfect for little hands making and creating. (via The Best Ideas for Kids)
6. We Love Dad Because…: Use this FREE printable for your Father's Day this year. It's so cute to ask your kids why they love dad and write down all of their answers.
7. Yoda Best Dad Card: Your kiddos can use their handprints to make this Yoda Father's Day card. This is a great option for those dads that are big Star Wars fans. They'll love it!! (via Mom Dot)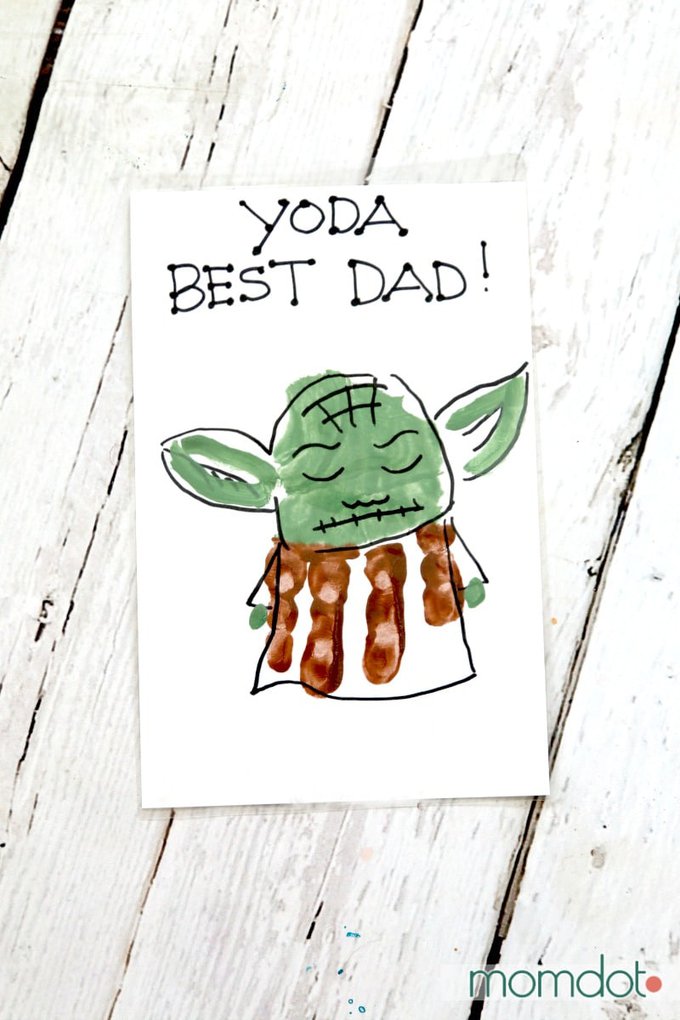 8. "You're The Best Pop" Popcorn Card: How cute is this card? It's making me hungry for some buttery popcorn. Grab some cotton balls and yellow paint to get started. (via I Heart Arts N Crafts)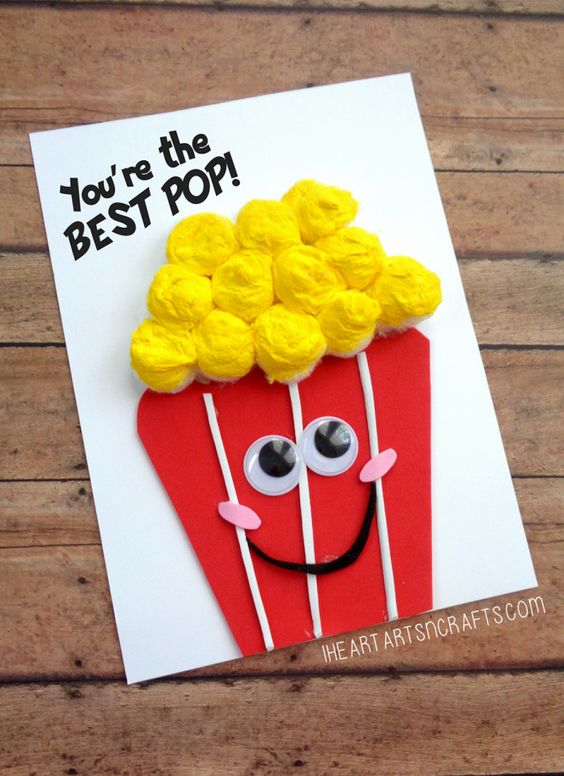 9. Easy Origami Shirt Father's Day Card: Here is another shirt/tie themed card for Father's Day. This one has an origami element to it that makes it a blast to craft. (via Hello Wonderful)
We hope your dad loves the cards you make him. Happy Father's Day to all of the great dads out there!