Summer time makes me want to eat healthier with some feel good food recipes, anyone else? It's hot out there and when the weather is warm I am craving cold salads, smoothies, fruit, etc. It's a good reset for my body and I love finding new healthy recipes that my whole family will enjoy. I especially love finding healthy lunch ideas. Lunch is always SO hard for me – constantly in a lunch rut. I am also always looking for good healthy foods my toddler can eat because he is so picky! To go along with our 9 NOW Idea series, I've rounded up 9 feel good food recipes that will leave you feeling satisfied, refreshed, and energized.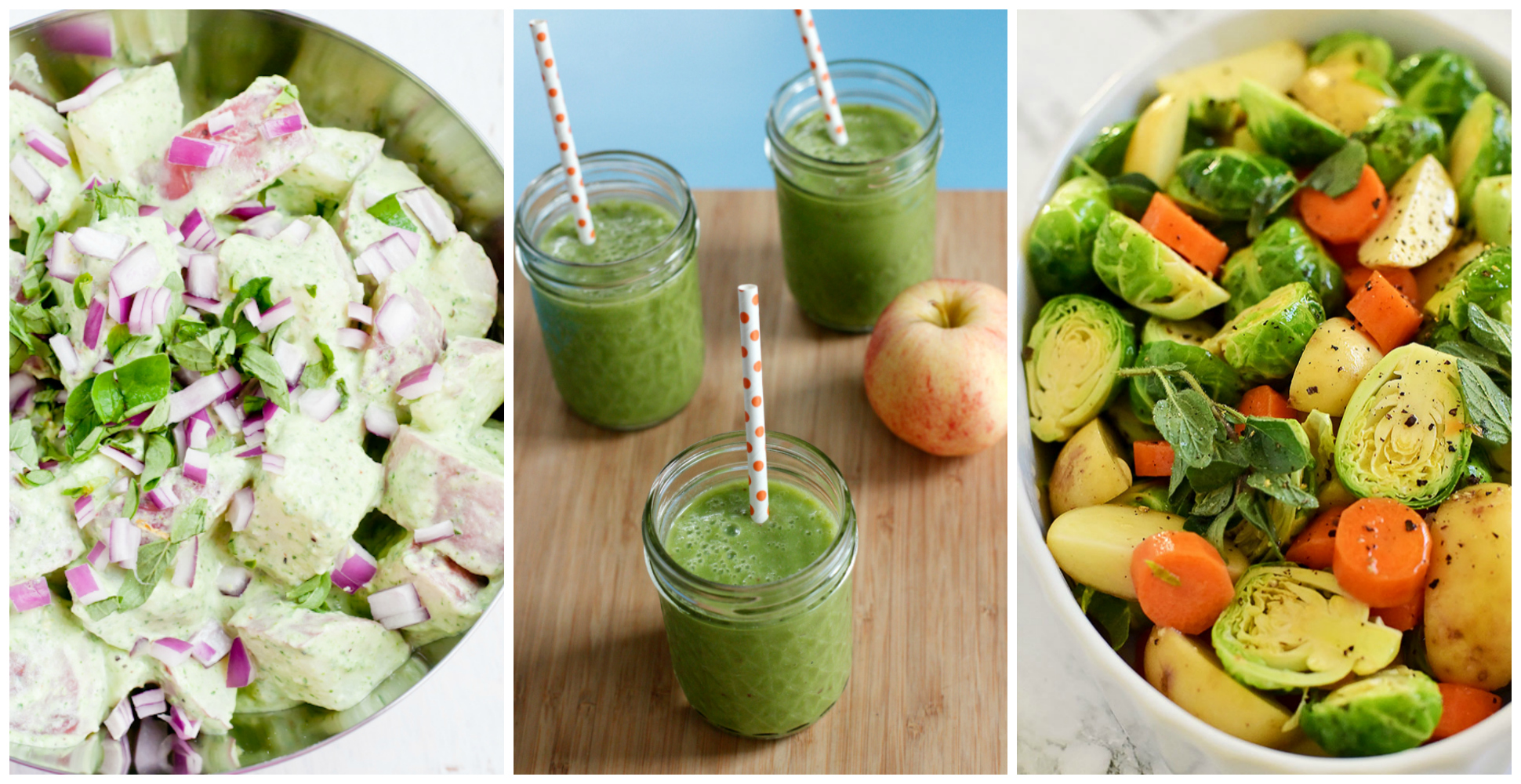 9 Feel Good Food Recipes:
1.  Healthy Frozen Yogurt Fruit Dots: This is one of our favorite recipes around here. Cute and yummy little yogurt fruit dots! Such a good healthy snack idea.
2. Healthy Cookie Dough Balls: Just a few basic ingredients for a healthy snack disguised as a treat! Your kids will never know the difference between these and real cookie dough.
3. Healthy Potato Salad with Creamy Pesto Dressing: Greek yogurt combined with pesto make for the creamiest dressing for this healthy potato salad! It's so yummy- you won't miss the mayo!
4. Crispy Pan Fried Chickpeas: Chickpeas are loaded with protein which makes them the BEST afternoon snack. These are so crispy and tasty!
5. Chia Seed Berry Coconut Smoothie Bowl: I love a good smoothie bowl. I could eat one daily. This chia seed berry coconut flavored one is incredible! The flavors are amazing and I love that it fills me up until my next meal.
More Feel Good Food Recipes
6. Summer Fruit Salad with Honey Orange Glaze: Who doesn't love a fresh fruit salad? This one has a honey orange glaze that takes it to the next level. Perfect for potlucks!
7. Classic Salad Nicoise: Use up the veggies from your garden in this Salad Nicoise! It's a salty, sharp, pungent flavor of capers, olives and grainy mustard that go so well with the freshness and brightness of the fresh herbs, beans, and tomatoes.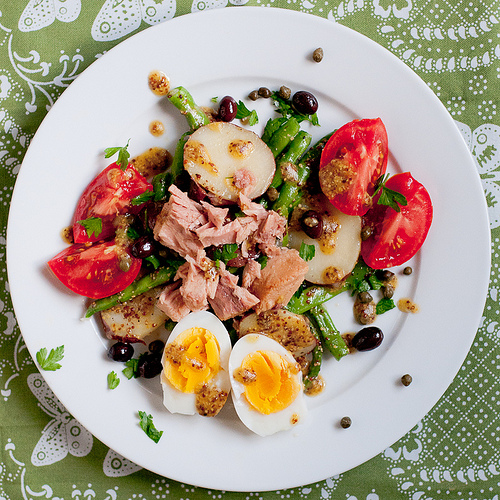 8. ABC Smoothies: Have you ever made an ABC smoothie? The yummiest and easiest smoothie ever! All you need are apples, bananas, and coconut milk! Your kids will gobble these up- perfect for an after-school snack.
9. Easy Roasted Vegetables: You just can't go wrong with freshly roasted veggies. Roasting vegetables is my favorite way to cook and eat them! This recipe is the best way to get in your veggies.
Here's to being healthy and happy this summer!
Pin these Feel Good Food Recipes for later: