This market bag crochet pattern is just what I need to hit the farmer's market all summer long. It's an easy project to crochet in a weekend. You just need to know a few basic stitches and you're set!
Market Bag Crochet Pattern
I haven't crocheted for very long, but I've been ready for a bigger challenge from my regular scarves and blankets! So I'm thrilled to be partnering with Lion Brand Yarn to crochet something fun and fresh for summer… Fresh Produce Bag Crochet Pattern.
Supplies: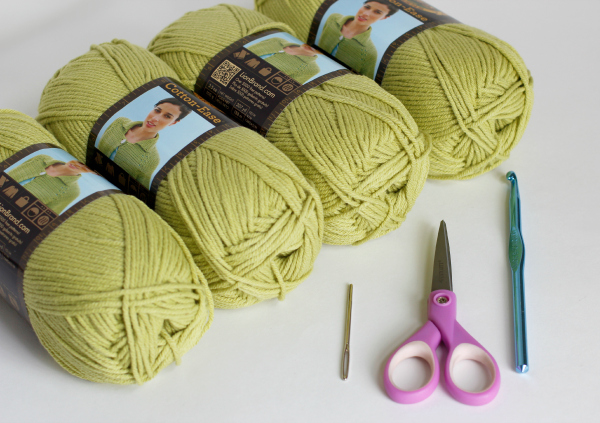 I'm in LOVE with Cotton-Ease yarn! It's super soft and glides so easily on my hook. I've used it many many times for baby blankets, as it washes well too. For this pattern, I used "lime" color yarn, as well as "violet". It's fun to switch up colors in projects, making a few fun stripes. But if you haven't ever changed colors before, I'd stick to one color for this pattern to be on the safe side, then switch it up on your next few bags!
Instructions:
Head over to Lion Brand for the free pattern Fresh Produce Bag crochet pattern. There are loads of fabulous patterns on their site, all tried and tested to work perfectly! Sometimes patterns can be intimidating. I usually like to stick with simple patterns or make up my own. But if you just take it a row at a time, it all comes together.
This market bag pattern starts with a basic granny square circle, crocheting in the round, just like my crochet bath scrubbies or my crochet sun coasters. Then the bag really starts to take shape. I wasn't sure how the handle was going to work, but I followed one row after another and there it was, my fabulous new farmer's market tote!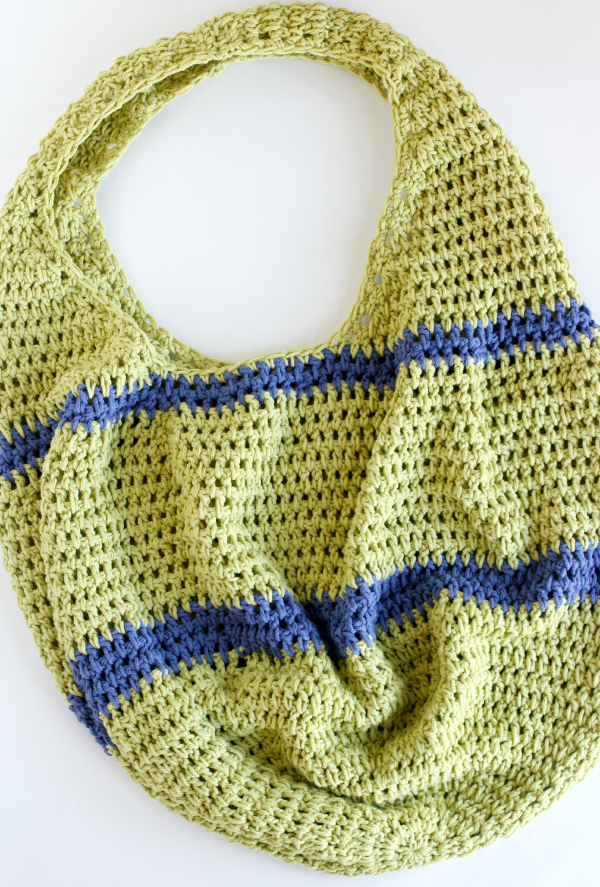 Now every Sunday I can walk to my neighborhood market with my new reusable tote in hand. Just right for a beautiful bouquet of fresh flowers!
*Thanks to Lion Brand Yarn for sponsoring this post. Be sure to visit them on facebook, twitter, and YouTube for more tutorials and inspiration!