Make a super simple knit coffee mug cozy to keep your favorite morning drink warm! You'll love this knitting tutorial, great for beginners!
Winter crafts have to be my favorite, there's something so warm and cozy about them, especially crochet and knitting crafts. I could sit for hours under a warm blanket crafting by the fire. And don't forget the kids too, there's lots of fun winter craft projects for kids for when it's too cold to play outside.
DIY Knit Coffee Mug Cozy

Keep your hands warm this winter and prevent cups from being too hold to handle by knitting this quick and easy coffee mug cozy. This project will take about an hour, so go ahead and knit one for everyone. It's the perfect 'curl up under a blanket' craft this winter.
Note: This coffee cozy fits larger size mugs, not standard size coffee mugs, so adjust the pattern accordingly by reducing a couple of stitches for a standard-sized mug.
Supplies:
Yarn: I used Country Loom Colorburst in Ocean Blue. It's a chunky yarn but will make 2 coffee cozies.
Needles: size US 7
Yarn needle and regular sewing needle
Button
Thread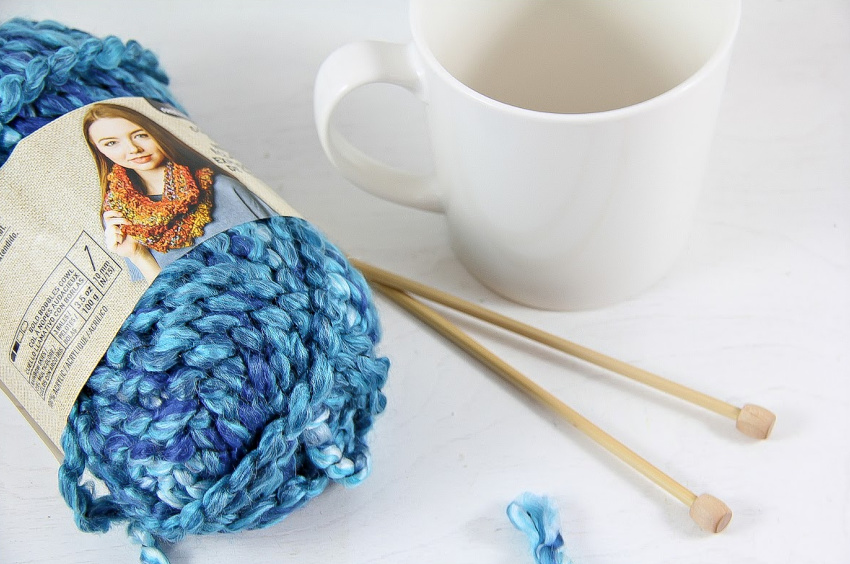 Instructions:
Cast on 8 stitches (note, you will need to cast on more if you don't use a chunkier yarn like I did).
Work in seed stitch.
Row 1: K1, P1, repeat to end (ending on a P1).
Row 2: P1, K1, repeat to end(ending on a K1).
Repeat this same pattern until you've reached your desired length. Wrap your knitting around your coffee mug as you go.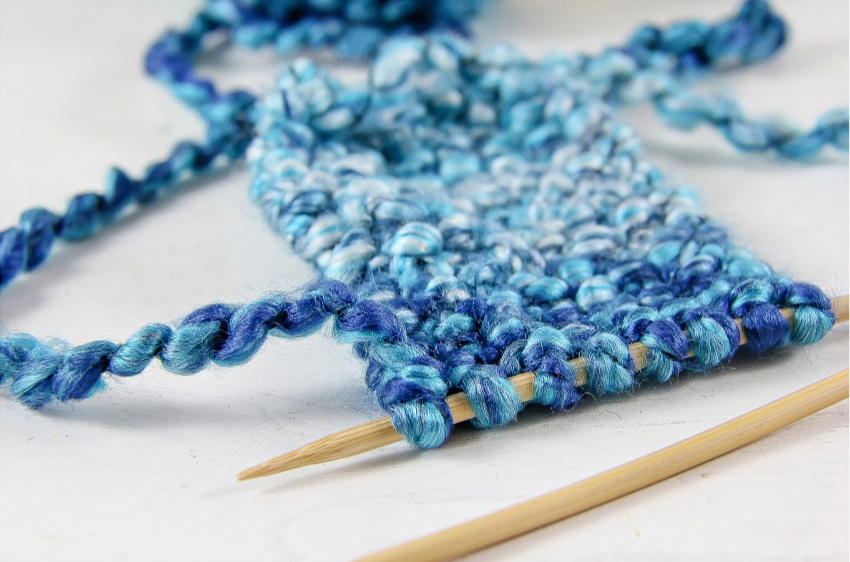 To make the button hole:
K1, P1. Take the knit stitch over the pearl stitch to cast it off. K1, and take the pearl stitch over the knit stitch to cast off.
Knit 3 stitches together to make the button hole.
Turn your needles around. There should be only 2 stitches on the needle in your right hand.
Take the second stitch over the first to cast it off. Slip the first stitch from the needle in your left hand onto the right needle, and take that last stitch over the top to cast it off.
You now only have 2 stitches remaining. K1, P1, and then knit them both together. Thread yarn through the final loop and pull tight.
Sew a button onto the opposite end of the button hole, and then sew in any loose ends.
And there you have it, an easy knit coffee cozy that only takes about an hour to make.
Please pin this post for later: