We are making the most of the sunshine and getting outdoors as much as possible this summer break. Getting outdoors with kids though means coming home with little collections of things like rocks and sticks. But, there are only so many of these items I want to find on the floor inside the house so we try to use as many as possible in nature crafts. I'm showing you how to make a Garden Stick Mobile, but check out these 13 Family Garden Crafts for even more inspiration.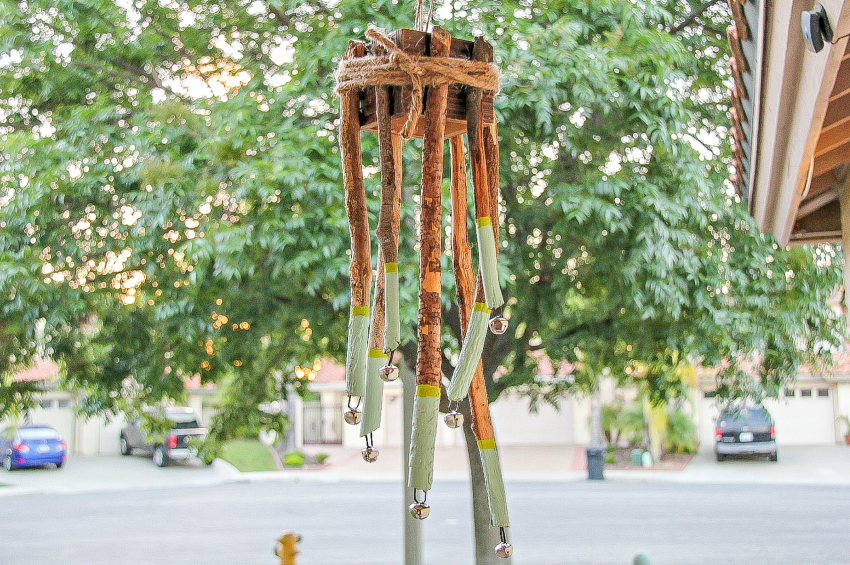 I absolutely love nature crafts. Being able to take something that has fallen on the ground and make something from it that brings a smile to your face, and that keeps the kids occupied during summer is one of the best things.
How To Make A Stick Mobile
These stick mobiles are so easy to make and you don't need any fancy tools, but parents will need to help a little.
Supplies:
Sticks

Wood box
Wood glue
Paint
Bells (optional)
Staples (optional for bells)
Eye screw
Hemp cord
Instructions:
I wanted to hang bells from our mobile, because I'm hoping that when it's a little windy outside they might chime, but watching it turning in the light breeze while sitting on the front patio makes me smile too.
You can either glue bells to one end of each stick, or alternatively, use a hammer and staples to attach them like I did.
Next, paint the end of each stick a fun color. You can paint patterns, or rainbows of color, whatever you like. Get creative!
Screw an eye screw into the base of the box and turn it upside down. You'll tie hemp cord through the eye for hanging later.
Then glue the non-painted end of the sticks to the box, and tie hemp cord around to secure them in place.
And there you have it, a fun garden mobile made out of sticks. Watch it twirl and danc in the breeze.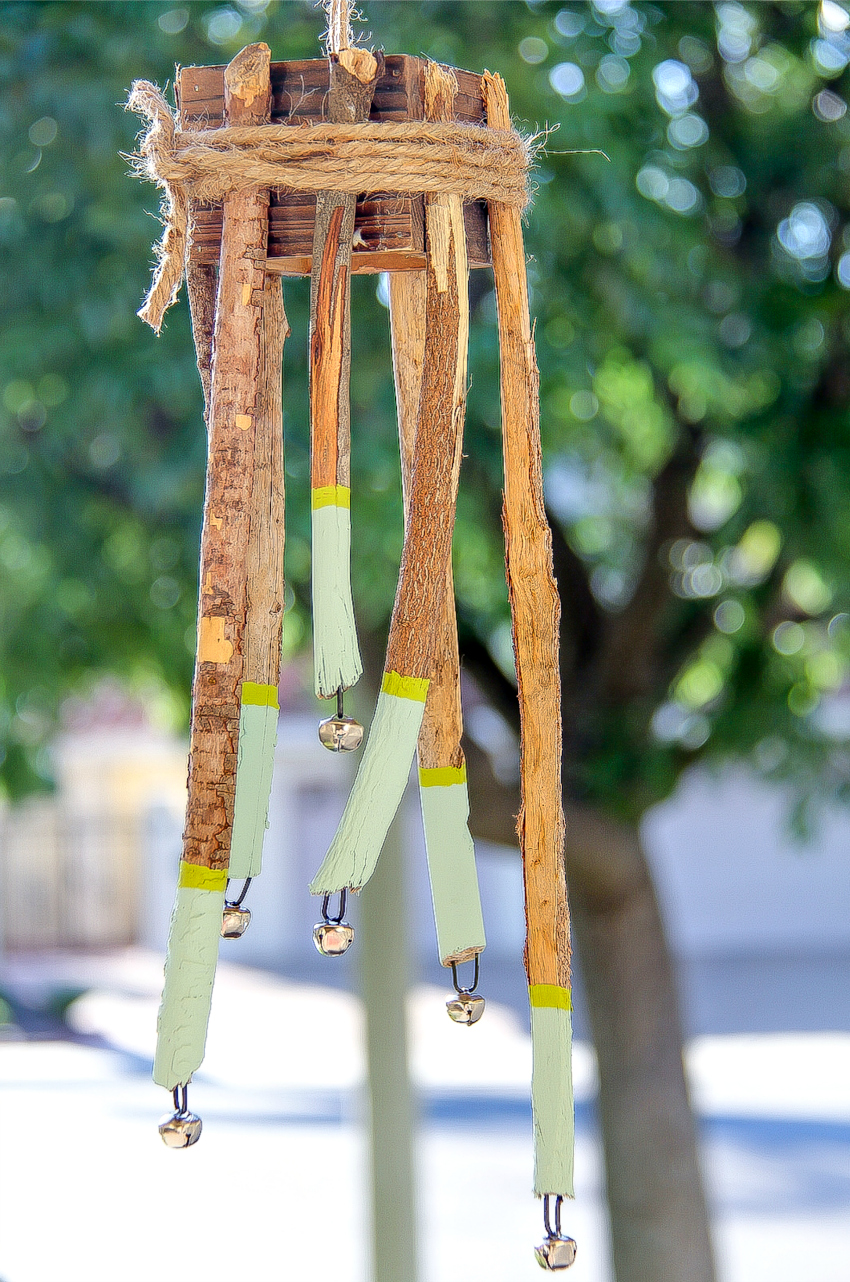 Please pin this post for later.