Have you decorated your house for Fall yet? I've done two things:
1. bought candy corn.
2. made this cute little candy corn garland.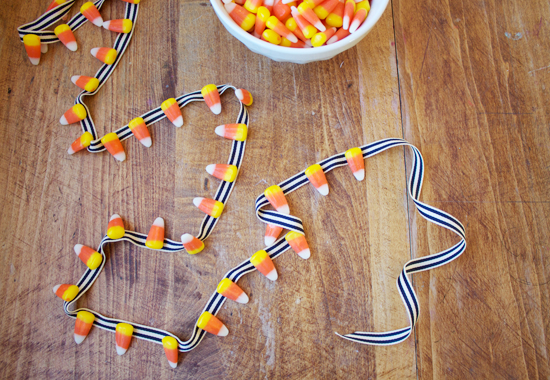 I obviously still have a ways to go, but I'm pretty happy with how things are looking so far.
If you'd like to create one of these sweet little candy corn garlands you'll need to gather these very basic supplies:
candy corn
ribbon
hot glue gun + hot glue sticks
To get started decide how long you'd like your garland to be and cut your ribbon to size. Next, dab a small dot of hot glue to a piece of candy corn.
Then attach the piece of candy corn to your ribbon. I left a bit of space between each piece of candy but you can do whatever is most pleasing to your eye.
I decided to hang my garland over the children's chalkboard. They love it and I think it's the perfect simple touch to the season.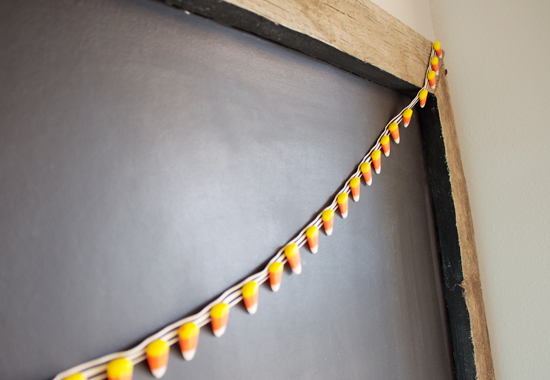 I really love how the candy corn mimics traditional bunting garlands but in an extra sweet way.
Happy garland making, friends!