Halloween is one of my favorite holidays. I love the pumpkins, costumes, candy, and the start of crisp cold fall weather. It's a breath of fresh air after a long summer. We're counting down the days until one of our favorite holidays… Halloween! Here is a great Halloween Countdown Printable to help you celebrate all month long. 

Celebrate All Month with a Halloween Countdown Printable
If your kids are like mine, they get very excited about Halloween. We're already counting down and it's still September. They'll be thrilled when October 1st rolls around and we can use this printable Countdown to Halloween to keep track or how many days till the big day!
Supplies:
Instructions:
After you print both pages, cut along the top, right and bottom side of each door. Leave the left side (by the hinges) in tact.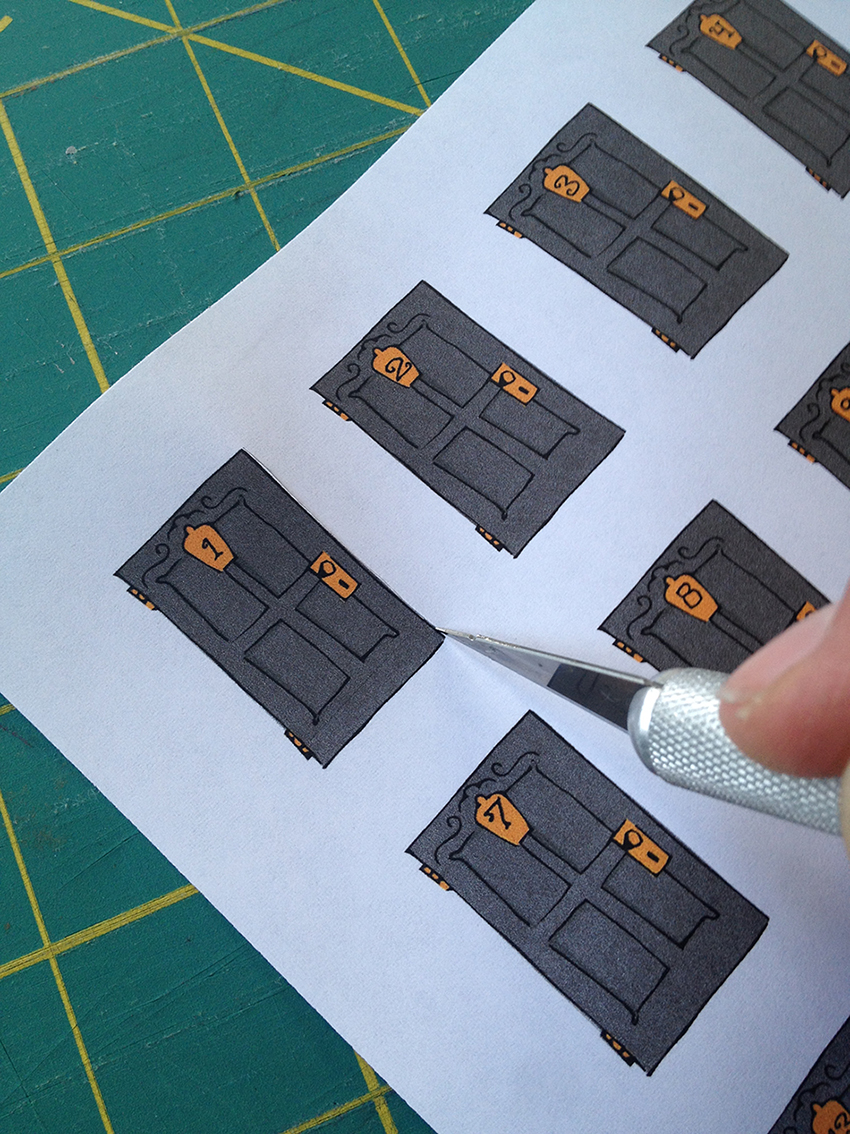 Don't fold them back yet, leave them flat until the day you are supposed to open them.
Flip the page over and use the glue stick along the sides of the paper and carefully between the doors. I used the edge of the gluestick in the thinner spots. Try not to get glue on the back of the doors themselves as those need to float freely over the bottom sheet so they can fold back easily.
Line up the top corners of the door sheet to the under sheet and press them together when aligned.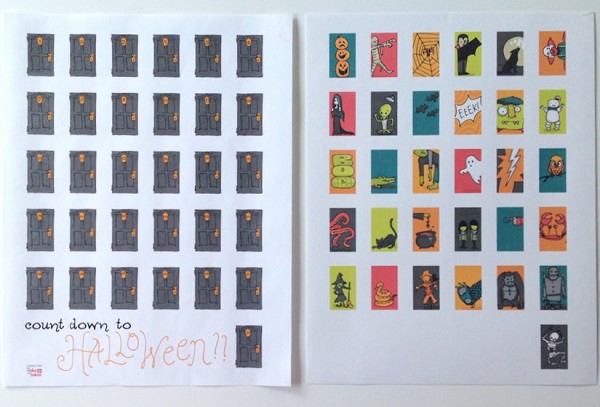 Hang on a clipboard or bulletin board.
Open one door each day beginning October 1st. Repeat until Halloween!
Here are a few more Halloween crafts to try this year: