Oh, the world of Mod Podge. It is truly crafting magic. You can glue, seal, and finish all in one. You can turn something plain into something pretty. I made a Boo Board to hang for Halloween using the magic of Mod Podge.
First, I chose a square wood piece (you could use any shape or size of wood here). I stained the edges with brown paint mixed with water, because I didn't want the natural wood look. Then I cut my orange Halloweenish paper to the exact measurements of the top of my wood piece.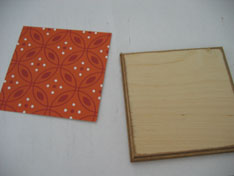 Then I applied Mod Podge to the wood surface as a glue and pressed on the paper, aligning it to match all four sides. I let this dry completely, about 20-30 minutes.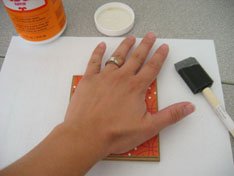 I then got out some black stickers and spelled the word, boo. You could do anything here. You could type something out from the computer with words if you don't have stickers, or even an image like a ghost (test a sample of the paper from computer ink, it could smear.)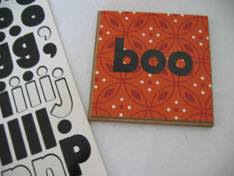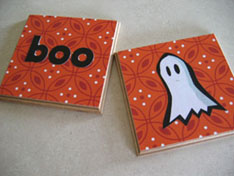 Next, I put a sealing coat of Mod Podge over the whole block, paper and sticker letters. Let this dry completely as well.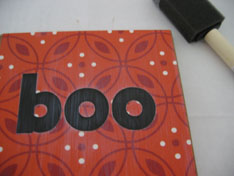 Now you can leave the Boo Board as is, or attach ribbon to it to hang. I hot glued black ribbon onto the back with a bow at the top to hang.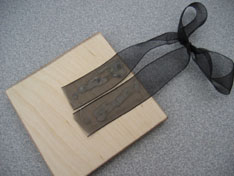 Have fun decorating and getting ready for Halloween. I am sure there are more fun Mod Podge projects that can be had for a Happy Halloween.