Mother's Day is just around the corner. If you are making Mother's Day gifts with your kids, or are looking for an easy craft that older siblings or dad's can do with the kids along with hand-made cards and flowers, then this one is for you! These hand-painted shopping bags are the perfect DIY gift to make for mom!
Hand-Painted Shopping Bags for Mom
Here in California they have banned plastic bags at grocery stores, so now we take our own to the store (when I don't accidentally leave them in the car that is), and although I love the fundraiser ones I purchased from the twins' elementary school, I don't like advertising where my kids' go to school. So my daughter and I painted a few together that I can now roll up and keep in my handbag.
Supplies:
Testors Craft 3oz Aerosol Paint – any color you choose,, we used turquoise because it's my daughter's favorite
Testors Craft Acrylic 2oz Paint – an assortment of colors
Canvas bags – tip: I purchased a bag of 3 for under $8 at the craft store using a 40% off coupon
Cardboard – for inserting inside bag and for protecting your painting area
Stamps or stencils
Paper plate to use as a paint palette
Brush
Instructions:
Iron your bag if it's been folded, and then place a piece of cardboard inside the bag so that paint doesn't go through the canvas to the other side.

Using the Testors Craft Aerosol Paint, spray a light coat working from the bottom of the bag upward so that it's a little thicker at the base of the bag and lighter around the middle.
Set your bags aside to dry. Once they are dry, you can start using the Testors Craft Acrylic Paint.
You can use a variety of things to create your design. We wanted to paint flowers, so used stamps that we had on hand. We lightly brushed paint onto each to stamp onto the bag. Alternatively, you can use stencils, or cut out your own flower stencils, however if you do this I recommend you print them onto sticker paper first so the paint doesn't bleed when you brush it on.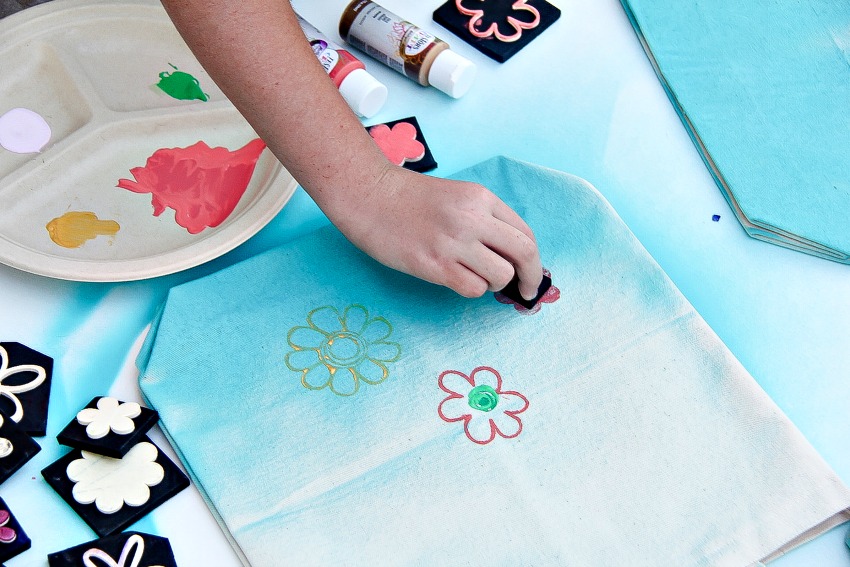 You can get as creative as you like, add stems, leaves, mix and match colors, and use a variety of stamps.
You can even add words. I used plastic adhesive letter stencils and simply painted over them, then moved them to another spot as I needed them.
And just look at how amazing a little paint can transform a plain canvas bag into a bag mom will be proud to take shopping with her. Have fun crafting your hand-painted shopping bags!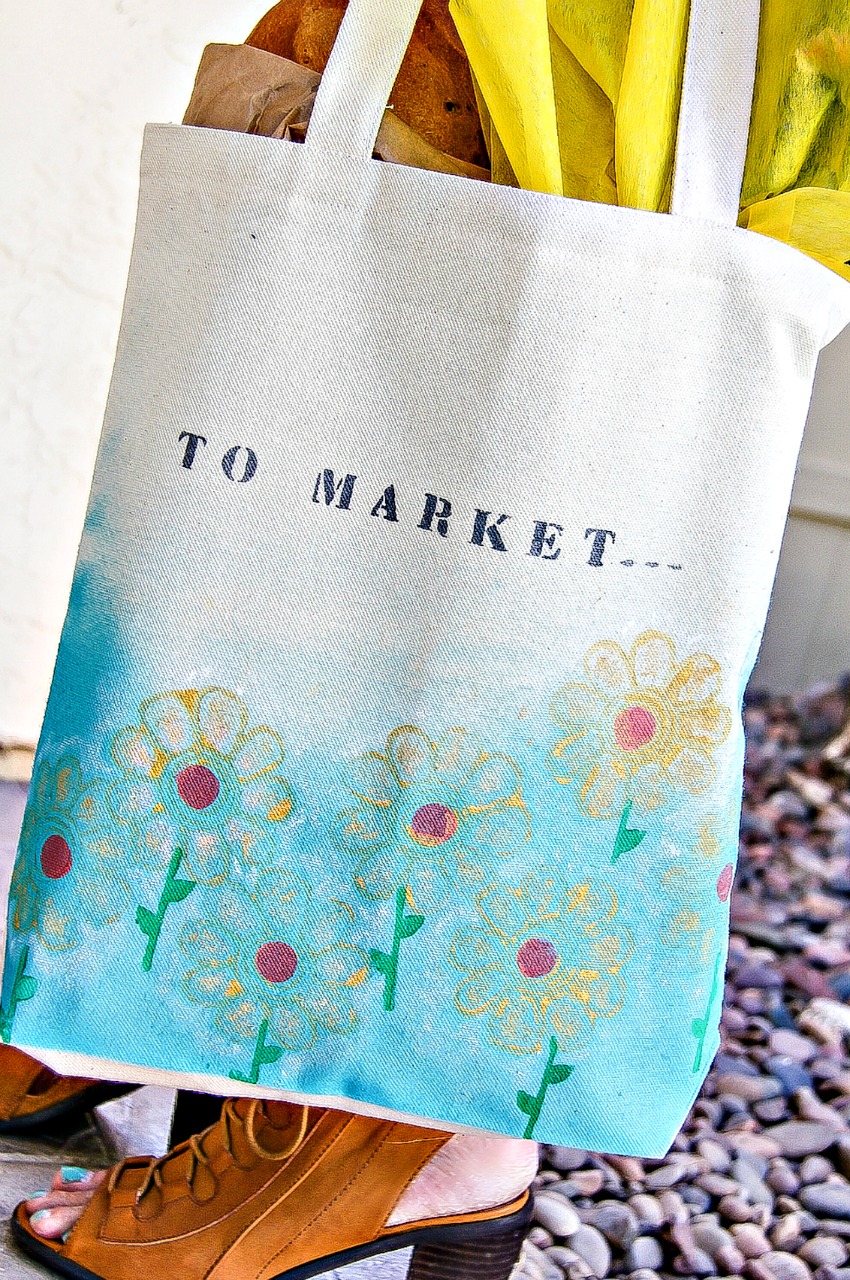 More about Testors Aerosols:
Testors Craft 3 oz. Aerosols are available in a wide variety of colors and specialty finishes and adhere to a variety of surfaces including wood, metal, glass, terra cotta, ceramic bisque, and more.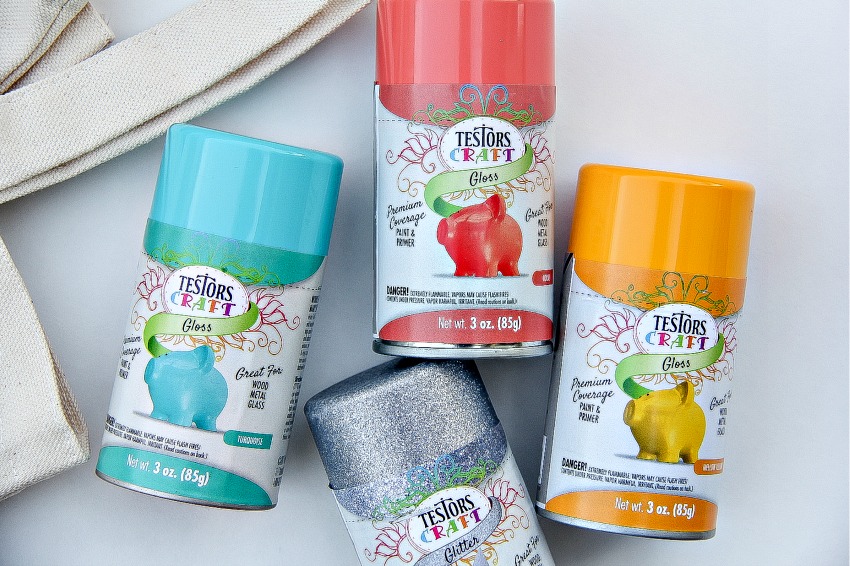 Testors Craft Acrylic Paints are water-base paints available in a wide variety of colors as well including gold (which you can see featured on the first image above) and can be used for general craft and decorative painting. They can also be used on surfaces such as wood, metal, fabric, canvas, ceramic, glass, and more!
Please pin post for later:
*Thanks to Testors for sponsoring this post. Be sure to visit them on facebook, pinterest, twitter and YouTube for more inspiration.Testors products are available nationwide at all Michael's Craft Stores as well!