Make some festive Hanukkah Watercolor Cards by painting a Menorah, Star of David, or a dreidel with your paints. Once watercolored, these can simply be displayed around your home or added to a gift as a cheery gift tag!
These would also be perfect to create a fun and festive dining table for your guests during Hanukkah by turning them into holiday place cards. Not only are they fun to make, you can personalize them for each one of your dining guests.
Hanukkah Watercolor Cards
Supplies:
watercolors
paint brushes
watercolor paper – thicker paper specific to watercoloring
scissors or paper cutter
markers or pens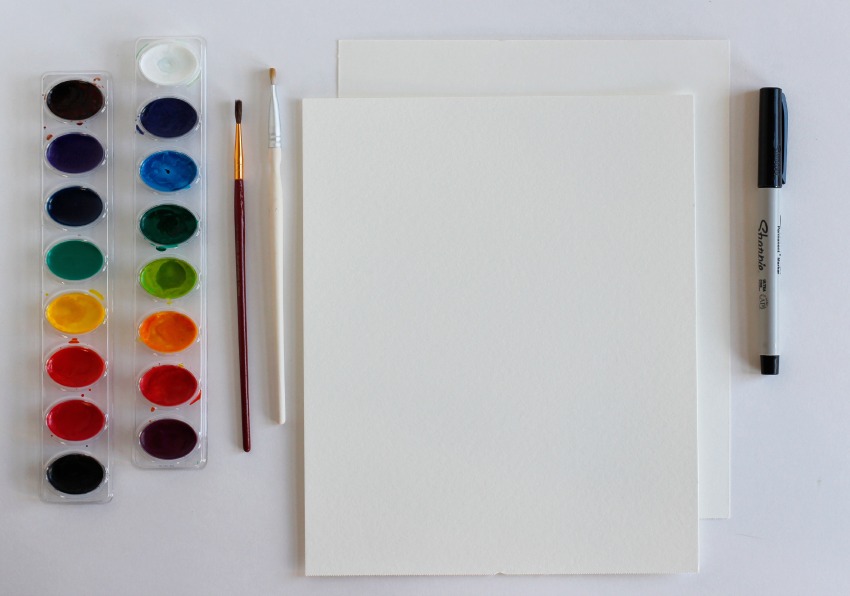 Instructions:
1. Cut your watercolor paper down to size, large enough to fold into a paper card. These can be any size. Make sure they would fit in an envelope if you're going to mail them out. Then fold the paper in half to create your card.
2. Set up your watercoloring station with a cup of water and newspaper. Set out your paint and brushes.
3. Open up your paper flat to paint the front side and get started creating festive Hanukkah symbols. You can get really creative with these cards. I like using a long flat brush for these to make the lines of the menorah, star, and dreidel.
4. Once the cards are finished, let them dry for a few hours to let the paint to set.
5. Fold the cards up, write a note and enjoy them for Hanukkah!
These would make great place cards for a dinner table or punch a hole in one corner of these and they make great gift tags!
Pin this Hanukkah Watercolor Craft for later: