I'm a HUGE fan of a good kids craft book, so I'm thrilled to share a new and fabulous one that just popped up on the scene… Happy Handmade. It's a collaboration of 17 craft bloggers from around the world, headed up by Michelle of MollyMoo! It really has everything you'd want in a craft book – fun and simple enough for the kids to do on their own, yay!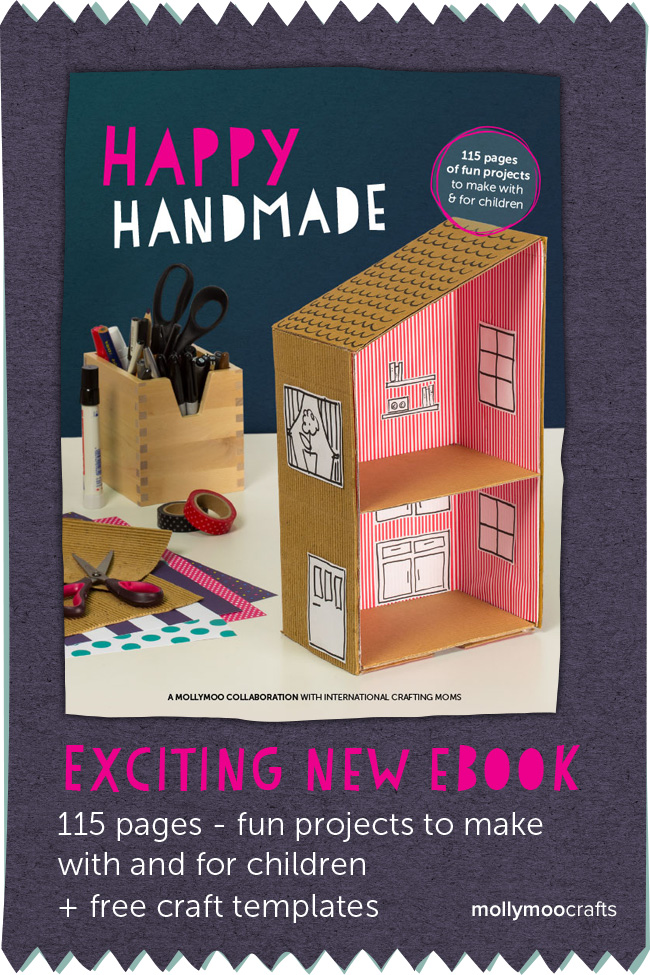 Happy Handmade – 115page craft book of unique and colourful everyday projects to make with and for your children. Some projects are decorative, others are practical, and many are simply just good fun. Most of the projects cost near to nothing because they are made from recycled materials, cardboard or scraps of fabric and wool.
It's on sale now – get your copy of Happy Handmade today!
Here's a sample of one of the crafts for a Cardboard Space Shuttle. The idea comes from Caroline of Salsa Pie, who has been a past Make and Takes contributor!
With just a few supplies, your kids will be flying one of these around the house for some pretend play!
So what are you waiting for? Buy Happy Handmade now, you're going to love every idea and so will your kids!