We're back with another fun Craftspiration video for a Valentine's Day Heart Yarn Art. Get out the glue, wind up the yarn, and you'll be able to whip up this simple and crafty piece of art. Perfect for your loved ones!
We're sharing how to outline our heart with more and more hearts to fill up our area. You can definitely make more lines than we show to create your heart to be even bigger. Possibilities are endless. Go where your crafty child takes you!
Here are Lucy and I crafting Heart Yarn Art: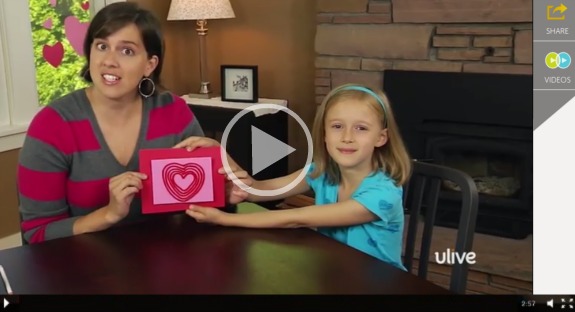 We will be showcasing our Craftspiration videos all year long to celebrate holidays and events throughout the year. Yippee!