Play a game of hide and seek with these easy to craft heart-shaped bean bags. These would be perfect for a classroom party: Hide and Seek, Hot Potato, or the classic game of Hot n' Cold.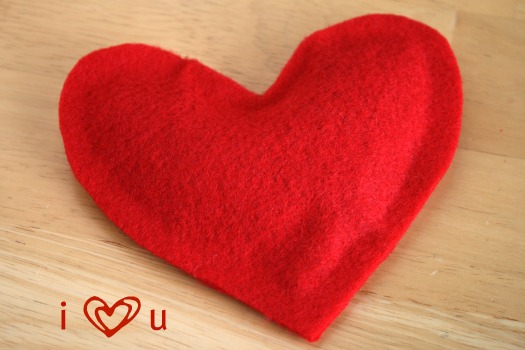 Supplies for Felt Heart-Shaped Bean Bags:
red felt, or pink, or any color
scissors
craft glue or hot glue (dries the fastest)
bag of dry beans
1. Cut out two 4×4 pieces of red felt. Fold them in half and cut out a heart shape. Look here for how to cut a folded heart.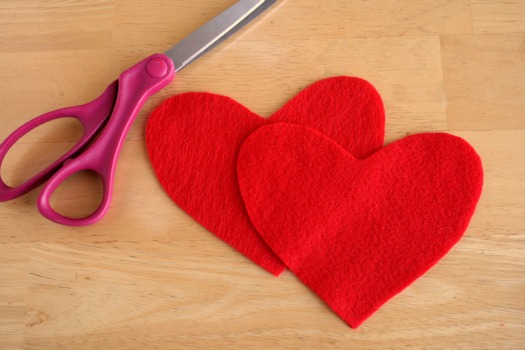 2. Using craft glue or a hot glue gun (adult only), glue your two hearts together. Glue 1-2 inches at a time, then press, all around the felt hearts, leaving an inch or two open at the top.
3. Once the glue is dry, (may take a couple of hours for craft glue to dry) pour dry beans into the opening of the heart. You can use a funnel or simply pour them right in. I used a black bean, but you could use almost any dry bean to fill your heart. Dry Lentil beans would be good too. Fill it 3/4 of the way full.
4. Using your craft glue or hot glue again, glue the heart completely closed. Make sure it is closed all the way around with glue, you don't want any beans falling out.
Now it's ready for a good game of hide and seek. Have fun finding your hearts!