Do you have a staple side that you serve when entertaining or for family dinner? We love homemade bread so we are sharing our recipe for quick and easy homemade dinner rolls with you.
Homemade Dinner Rolls
Ingredients
You can find the full list of ingredients in the printable recipe card below, but the key items you need are:
Bread flour
Instant yeast
Warm milk
Butter
Egg
Sugar
Salt
How to get bread dough to rise
Our house is always cold. While I'm walking around with blankets, sweatshirts, and fluffy socks, everyone else is in tees and shorts complaining that it's too hot. Our temperature is generally set to about 64 degrees. I hope others think this is cold and it's not just me!
There are a few tricks I use to get yeast dough to rise.
Place butter and the egg on the counter to come to room temperature. This takes about an hour.
Preheat the oven while you are preparing the dough.
We have an electric stove. I put a wire cooling rack on top of it, and then place the dough-covered bowl on top of that. The heat comes through the stove just enough that it doesn't cook the dough but gently warms the area to help it rise.
Wash the bowl you are going to put your dough in with warm water and dry it thoroughly. This way you aren't putting your dough into a cold bowl. The added warmth will help it to rise.
With our recipe, you will set your dough aside to rise twice. The first time you will roll it into a ball and cover it with plastic wrap in a bowl and leave it for 30-minutes.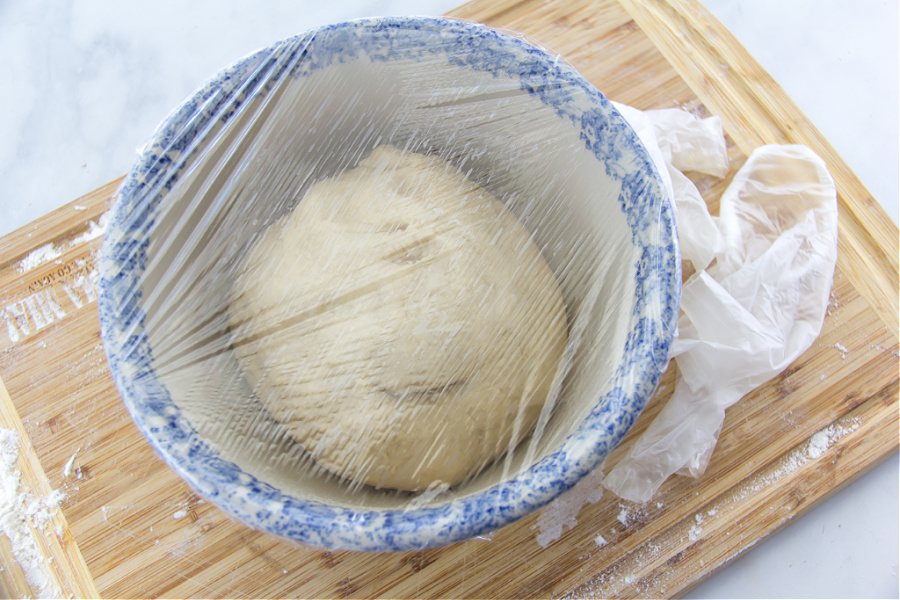 The second time, you will break it up into 24 balls of dough, place it into the baking dish, and again cover it with plastic wrap and set it aside for another 30-minutes.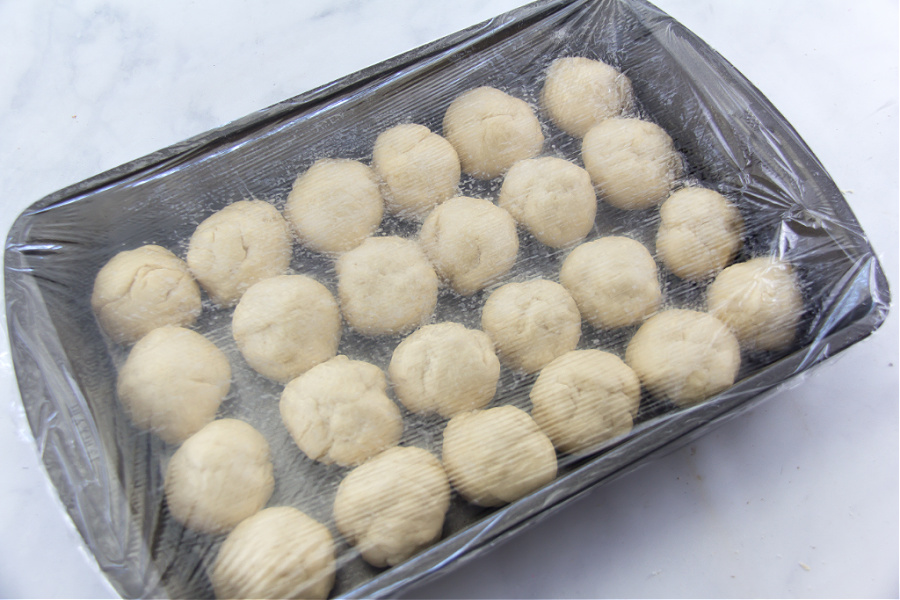 How to serve yeast dinner rolls
Yeast dinner rolls aren't just a side dish for your entree or lunch. You can use these in many different ways.
Sandwiches – Fill them with our slow cooker shredded chicken and other ingredients such as bacon, lettuce, tomato, and cheese to make delicious sandwiches.
Sliders – you can add meatballs, pulled pork, pizza ingredients, chicken strips, and more.
Honey – our favorite way to enjoy these dinner rolls is warm with butter and honey.
Garlic rolls – add homemade garlic butter to the rolls to serve with dinner
Herb rolls – add herbs to your dough such as rosemary, thyme, and parsley to make delicious rolls with lots of flavor.

Homemade Instant Yeast Dinner Rolls
Easy-to-make homemade dinner rolls using instant yeast.
Ingredients
4

cups

bread flour

1

pkt

instant rise yeast

.25oz

2

tbsp

granulated sugar

1

tsp

salt

1 1/2

cups

reduced-fat milk

5

tbsp

unsalted butter

room temperature

1

egg

room temperature

cooking spray
Instructions
Warm the milk in a microwavable container to between 110-120F - ours was 113F

Add about 3 cups of flour, instant rise yeast, sugar, salt, warm milk, butter, and egg to a mixing bowl. Mix on low speed until combined. Continue adding flour until the dough pulls from the sides of the bowl and can be formed into a ball without coming apart on your hands.

If you don't have a stand mixer with a dough attachment, then knead the dough by hand for a few minutes.

Warm a bowl by rinsing it under warm water, and towel dry. Spray the bowl with cooking spray, and place the dough ball inside it. Cover with plastic wrap. Place in a warm spot for 30-minutes - we put ours on top of a wire rack on top of the oven.

Punch the dough and separate it into 24 equal balls. Spray a 13x9 baking dish with cooking spray and place the dough balls inside. Cover with plastic wrap and place it back onto a warm spot for another 30-minutes. You'll notice the balls will rise and the edges against each other.

Put the dish into the oven for 12-15 minutes. Start at 12 and then keep checking it until they are browned on top.
Please Pin Post For Later: