How many of you have kids who LOVE mac & cheese? If pasta dishes are a staple in your house too then you'll love this quick and easy Homemade Mac and Cheese recipe that's perfect for kids – you can make it gluten-free too!
Homemade Mac & Cheese
My kids would eat pasta every single day if I let them, but we have a small problem. One of my kids is gluten-free and the other two are not. The two who aren't really don't like the taste of gluten-free pasta so whenever I make pasta dishes I have to make the sauce separately and then divide it between the pre-cooked pasta. This macaroni and cheese recipe is perfect for this.
The first thing you will need to do is to cook your pasta. As I mentioned above I do two separate pots, one for regular, and one for gluten-free elbow macaroni. Cook it for 7-minutes, which is a minute or two less than what the package will recommend, but it will still cook a little more once added to the cheese sauce.
Print Recipe Below…
Drain your pasta and run cold water over it. You can even drizzle a little olive oil over and toss it through. This prevents it from continuing to cook and stick together while you make the cheese sauce. I find though that running cold water over it and tossing it at the same time does the trick.
Shred your cheese. The first time I made this recipe I used a sharp Cheddar. The picky boy child was not happy. So I started making it with a mild Cheddar and he's much happier with that. Make yours with whichever Cheddar you like depending on whether you like that sharper taste or not. You can always tone it down a little by adding some cream cheese to the sauce later. I also add Gruyere cheese to ours too.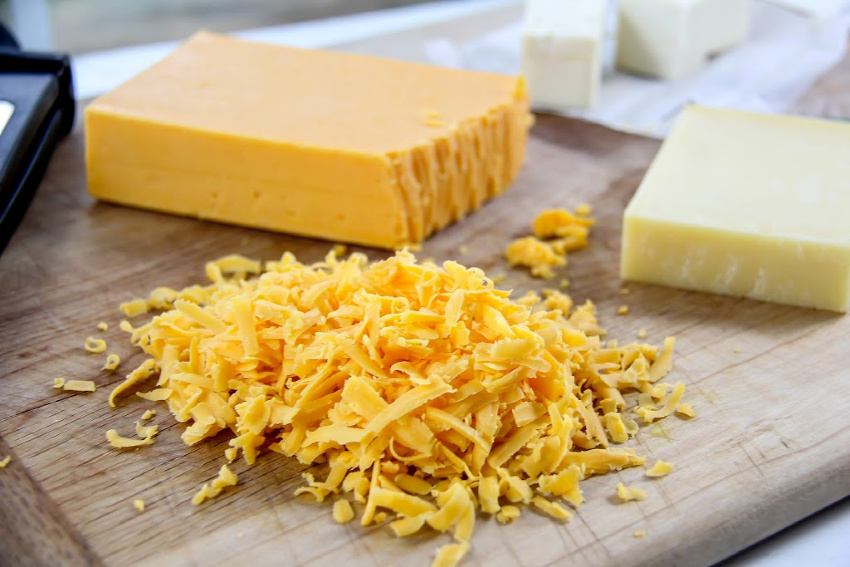 Give the kids a grater and have them shred the cheese for you. This is a great way to get them involved and learning how to make their favorite dish.
You can re-use one of your pasta pots to make the cheese sauce. Add the butter first, then the flour, followed by the milk, and garlic powder.
The shredded cheese needs to be added one handful at a time, making sure to stir it through completely until it's melted before adding more. This way you can gauge how thick your sauce is becoming. If you think you're adding too much you can always pop in a little extra milk if you need to.
Once your sauce is thick, creamy, and all of the cheese is melted through you can toss your elbow macaroni back into the pot. Stir it through and cook for just a couple of minutes to heat the pasta back up. Serve immediately.
Please Pin Post For Later: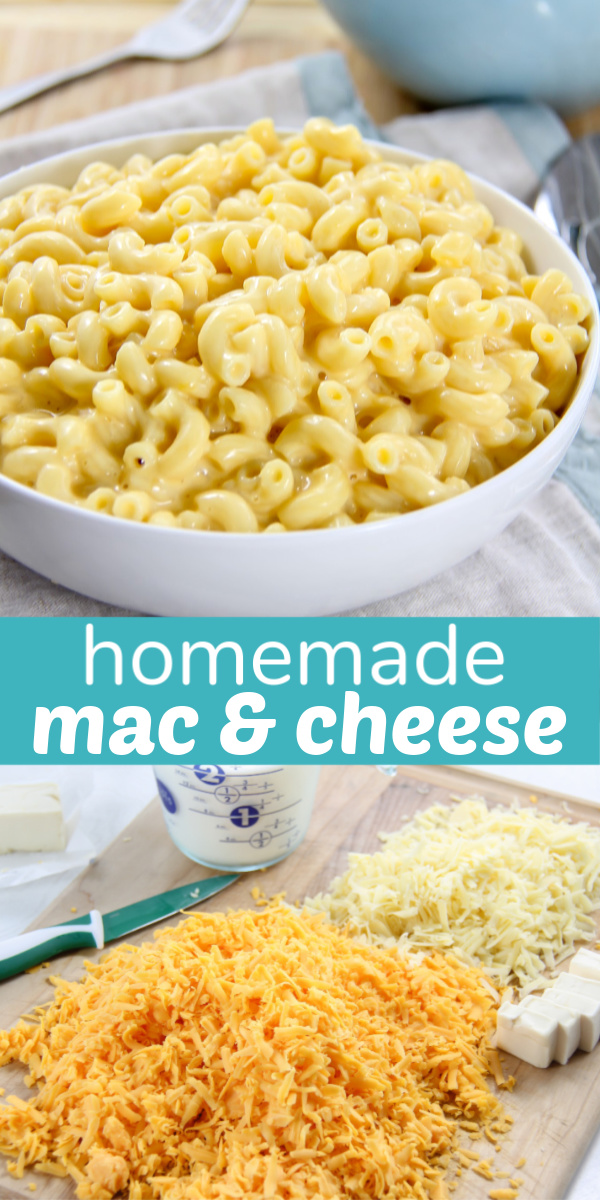 Homemade Mac & Cheese
A homemade mac & cheese stovetop recipe that's gluten-free too.
Ingredients
1

lb

elbow macaroni

1

pinch

salt

for water

1/4

cup

unsalted butter

chopped into pieces for quicker melting

2

tbs

all-purpose flour

gluten-free if needed

3

cups

full-cream milk

1/4

cup

heavy whipping cream

10

oz

mild cheddar cheese

shredded

6

oz

Gruyere cheese

shredded

1/2

tsp

garlic powder

1

pinch

salt & pepper
Instructions
Cook pasta in salted water for approximately 7-minutes (a minute or two less than the package directions).

Drain the pasta and rinse in cold water. Optional drizzle a little olive oil over it to prevent sticking.

Melt the butter in a large pot on the stove over medium heat.

Whisk in the flour until thick and creamy.

Gradually add the milk, followed by the heavy whipping cream, whisking constantly.

Add the garlic powder, salt, and pepper, stirring it through and simmer for 5-minutes.

Add the cheese, one handful at a time, stirring it through until it's melted, then repeat until all of the cheese has been added.

Once the cheese is completely melted and cheese sauce is smooth you can add the pasta back in. Stir it through and leave to cook for a couple of minutes before serving.