With the holiday season just around the corner, we're getting our Christmas cards ready to send to our loved ones. Don't you just love to give and receive holiday cards? We love to see what fun cards come in the mail from our family and friends!
Today I'm partnering with Tiny Prints on our holiday cards for this Christmas season. I'm so excited about their new line of kid-friendly cards your little ones get to help create! There are cards kids can color in and send out or there are options for grown-ups to send fun and interactive cards for kids to receive. There's also the option to personalize your printed cards as well, so you can actually add in your child's name to the card. Where it says "colored especially for you by" pictured below, I added the words "Holiday Elves" since I knew both my kids would be coloring them. You can also add in a family photo too, but I chose to keep the area blank so my kids could have more coloring space.
These color-in cards are a great gift to give to family, but I also know a few teachers and classmates who we could craft these for as well. My girls love to color and draw, so this will be a great tradition we'll plan to do again and again! We ordered two different sets of cards for them to have a creative afternoon coloring! Here's how we put our cards together.
Kid-Friendly Color-In Holiday Cards
Supplies:
watercolors, paint brush, newspaper, water and cup, paper towels
markers or crayons
Coloring with Marker or Crayons:
We used markers for coloring some of our cards. My kids loved this so much and spent lots of time coloring every section of the cards. It was a bit like the fun and trendy coloring books we see all over the place! I love all the details they gave each card.
Coloring with Watercolors:
We also set out watercolors on the table and my girls got right to painting! This was another really great option for coloring these DIY printed cards.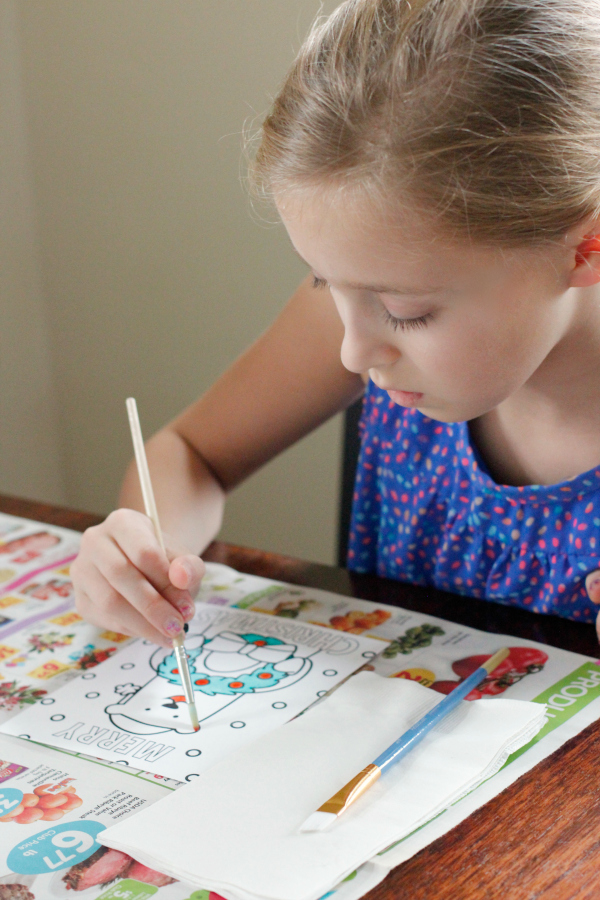 Each card was painted a little different and has so much love. You really can't go wrong with watercolors! They also thought about who was going to receive which card and made that design specific to that person!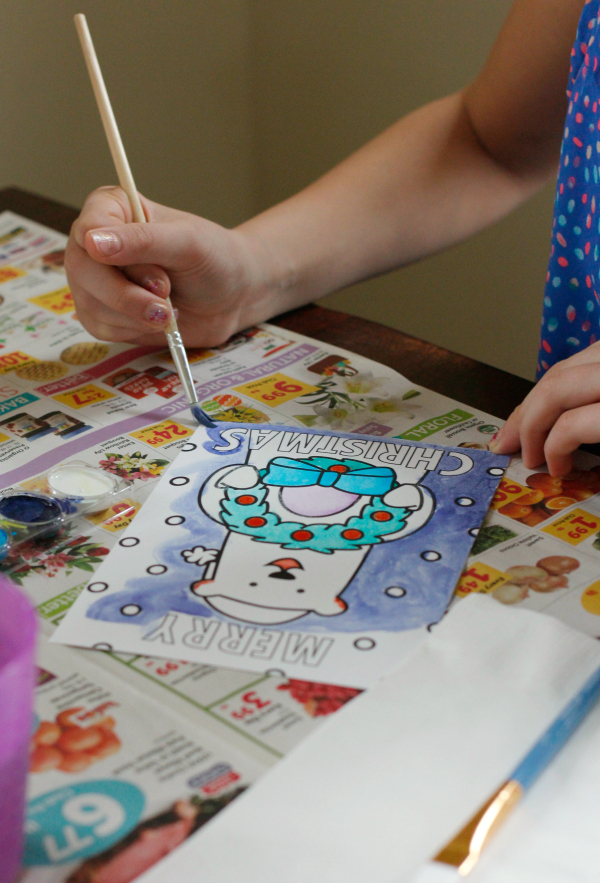 We used a few different techniques for our watercolor:
some were painted simply by adding paint to the printed shapes and letters
some we added white crayon to make markings that the paint wouldn't paint over for a crayon resist
some we use a 1 inch paint brush and did a paint wash of 1-2 colors all across the whole card.
These printed cards are nice and thick, so the watercolor paint works really well and the black print doesn't run when it gets wet, wahoo!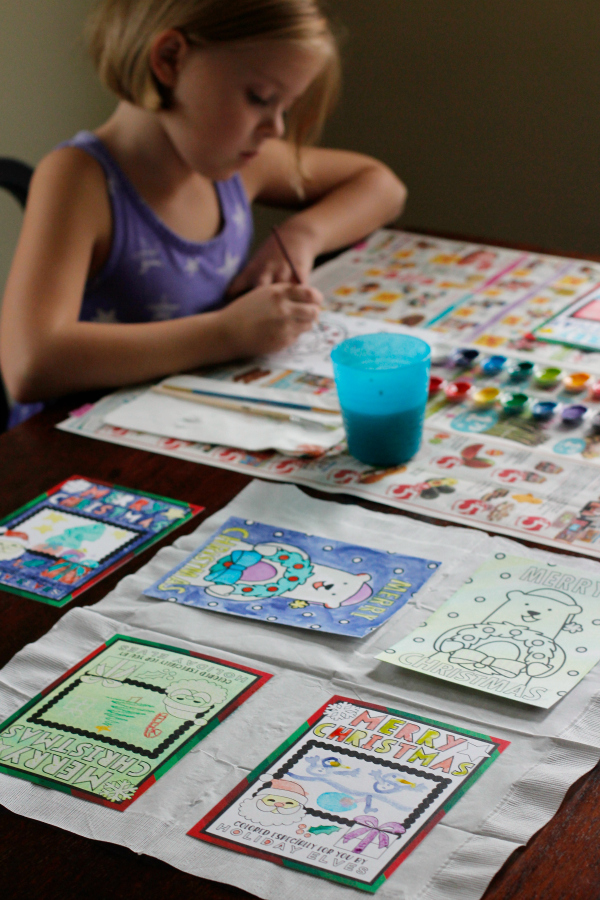 Once our cards were dry, we got them into the envelopes. We chose which card was for each person and my girls wrote down their names on the front of the envelopes!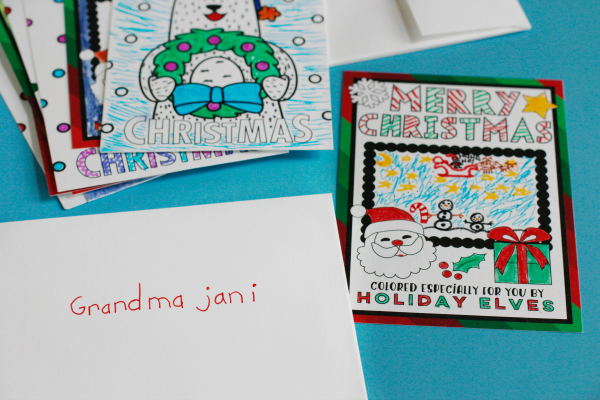 We also added a darling holiday address label as well. It just gives a little extra touch of fun for the Christmas season your family and friends are sure love!
Now our cards all set to send out this holiday season! Have fun getting creative with your kids this Christmas.
*Thanks to Tiny Prints for sponsoring this post. Be sure to visit them on facebook, twitter, instagram, and pinterest for more ideas and inspiration!