Make mom feel special by making any one of these 9 ideas for a mother's day meal!
Mother's Day is one of the best days of the year…maybe THE best day! I take the entire day off. No meal making, no dishes, no putting kids to bed. It's practically heaven on earth. My husband usually makes a delicious dinner for me AND does the dishes. Oh, and a mid-day nap is a must!!
Fellow moms, this post is for you! Email or text it to your spouse so they have some ideas on what to make you for this special day. Sit back, turn on your favorite show, grab a good book, and let them bring dinner to you! Each of these recipes is really easy to make- no personal chef required! Scroll through and pick your favorite. You deserve it.
9 Ideas to Make a Mother's Day Meal
1. Pull-Apart Bread with Bacon Cheese Dip: This recipe is downright DELISH and the easiest to make. The dip is made inside the pull-apart bread which makes for a fun cooking and eating experience.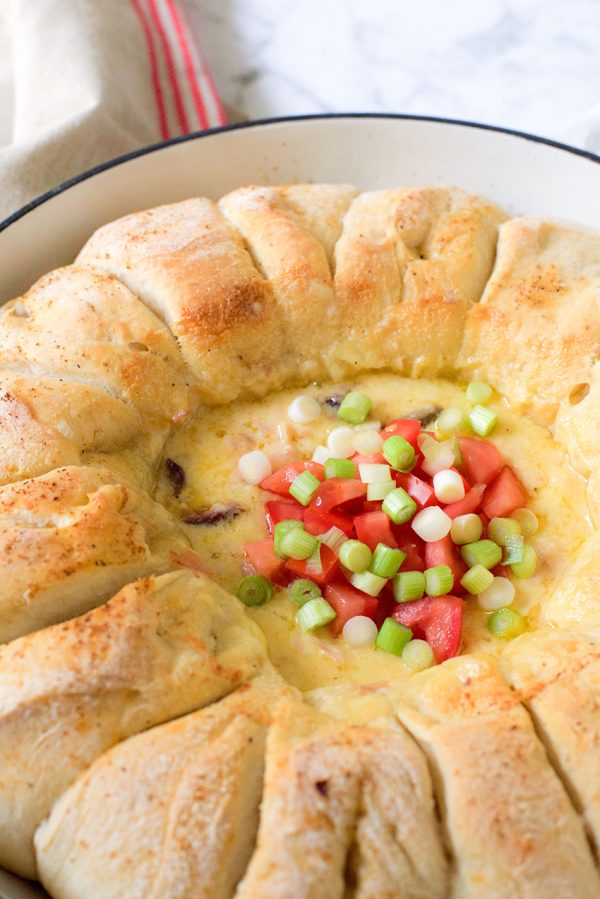 2. Homemade Chunky Guacamole: Nothing makes me happier than a big bowl of homemade guac. Pass me a bag of tortilla chips and I'll call it dinner! This guac is SO good.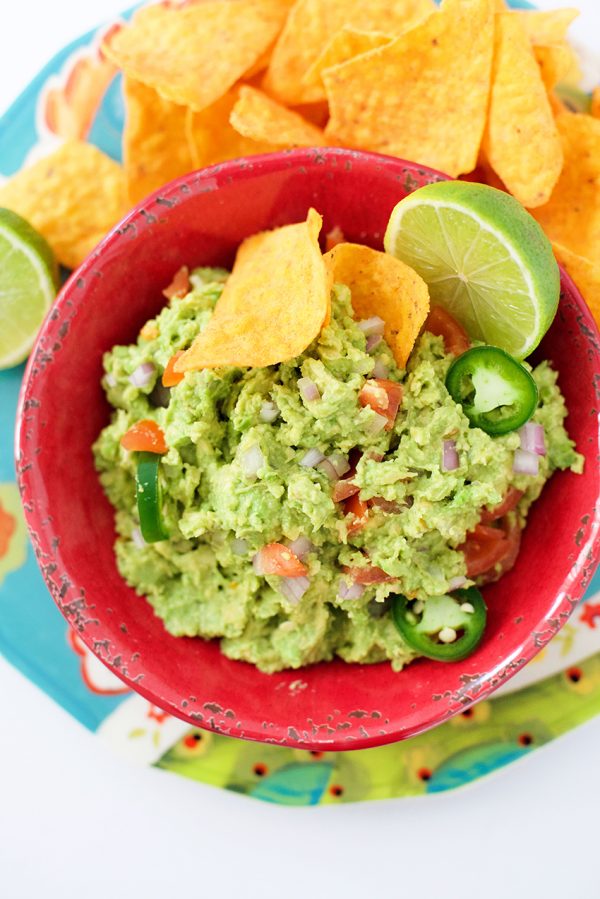 3. Cast-Iron Warm Potato Salad: Talk about comfort food! This warm potato salad is made in a skillet and is flavorful and so tasty. Perfect as a side-dish or the main dish.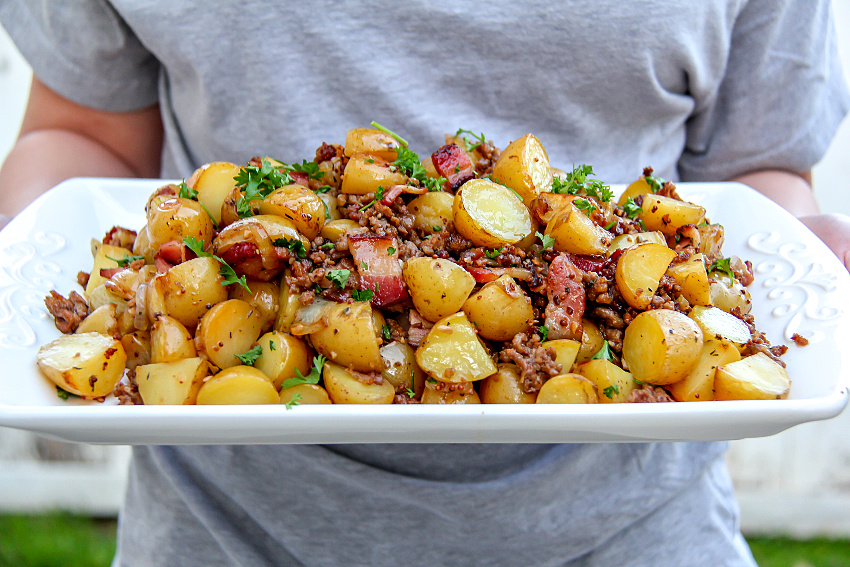 4. Easy Caprese Salad Recipe: Looking for a filling meatless dish? This caprese salad is perfection. Tomatoes, mozzarella balls, basil, olive oil and balsamic make for the best salad combination.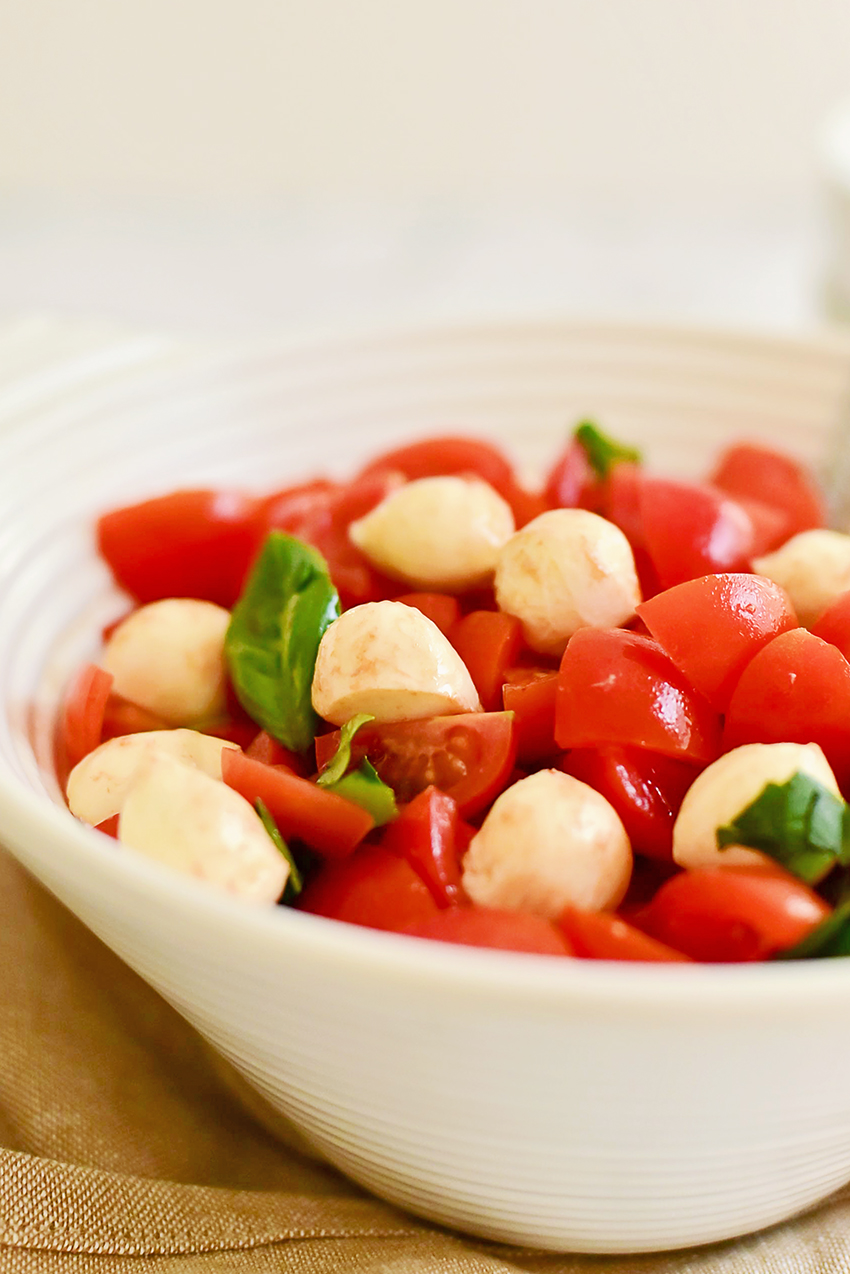 More Ideas for a Mother's Day Meal
5. Chicken Alfredo Casserole: This is one of my favorite casserole recipes. Chicken mixed with creamy pasta Alfredo and baked in the oven. Look at that browned crispy top- yum!! This recipe is make-ahead friendly just in case.
6. Teriyaki Chicken and Rice: Guess what? This recipe is made in one pot! Makes for a super easy meal that can be whipped up in no time. Sweet and tender teriyaki chicken over rice- try it!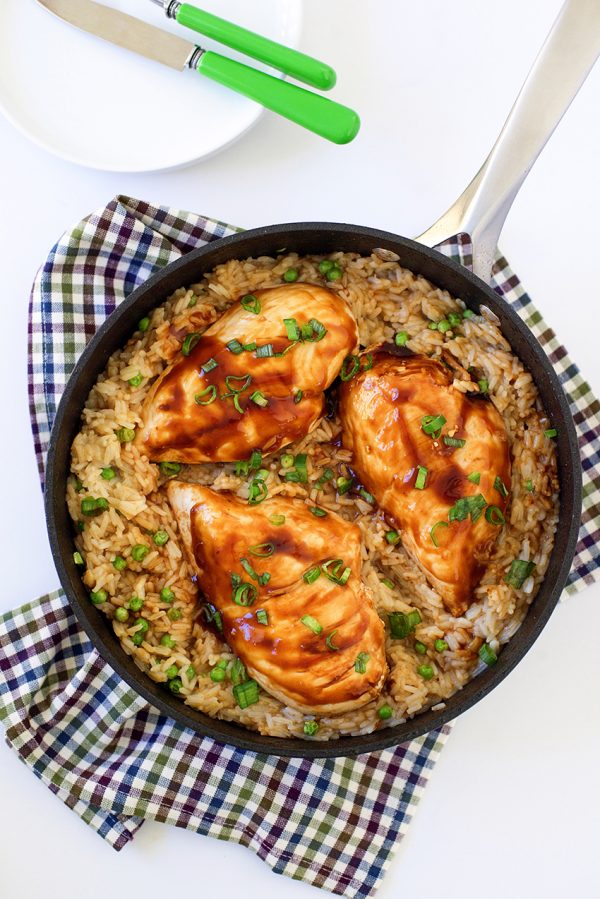 7. Gluten-Free Classic Cheesecake: Dessert can not be forgotten! Heck, who needs a meal? Just have a slice or two of this cheesecake for dinner ;)
8. Mini Strawberry Shortcake Trifles: How cute are these mini shortcake trifles? Get the kids involved in this dessert- they'll love layering everything together in the jars.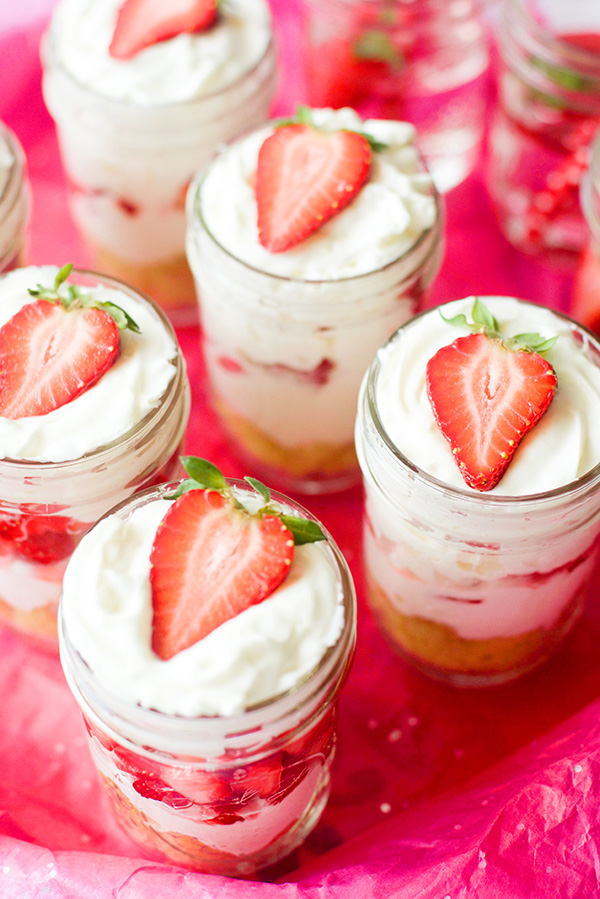 9. Red Velvet Cake with Cream Cheese Frosting: I saved the best one for last. The show stopping red velvet cake! Moist and fluffy red velvet cake topped with cream cheese frosting. It can't be beat. Go eat it alone in your room while your spouse puts the kids to bed.
Happy Mother's Day to you!