Mustaches are all the craze, especially during November for the cause Movember. Our family loves to celebrate this month as this cause is near and dear to my husband, Jordan's, heart. His father passed away from testicular cancer and Movember is all about creating awareness for mens health.
To help us celebrate, I've created a how-to tutorial for crafting up 5 different mustaches for your Movember enjoyment all month long! These crafts are all super simple. With a few stickers, sticks, yarn, or pipe cleaners, you'll be on your way to mustache heaven!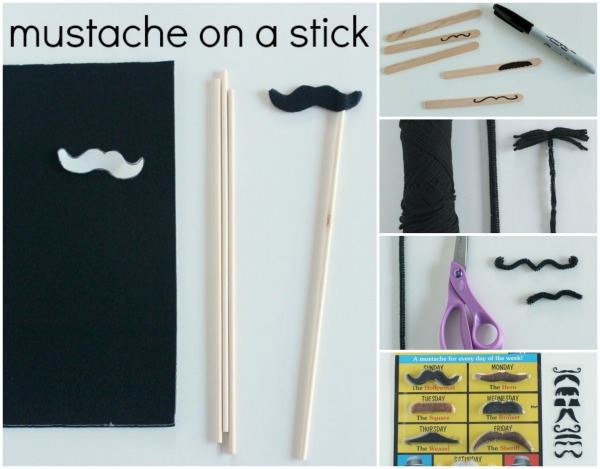 Check out how we make each of these 5 crafty mustaches. Be sure to instagram your photo with your mustache and add the hashtag #mustachebombing to join the fun!