We're stitching a few extra holiday ornaments this year! These are made with felt and embroidery floss for a fun stitched ornament.
You can get really creative in your design for each of these ornaments.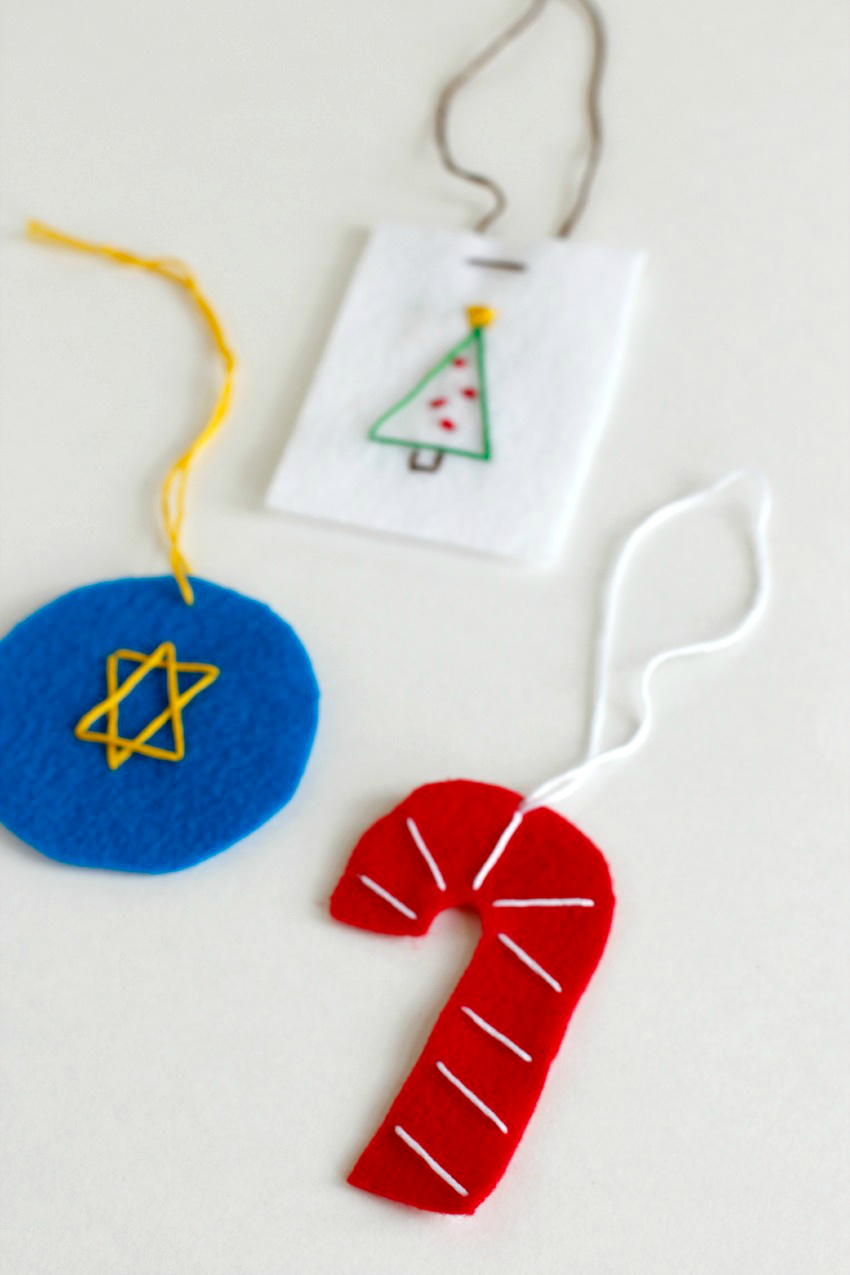 I'm sharing these Felt Stitched Ornaments over at Creative Child Magazine. Head over to see the full tutorial and other great child-inspired articles!
Be sure to head over to Happy Hooligans for 15 Easy Christmas Ornaments to Make!