I'm SO happy to showcase these 2 fun and fabulous kids craft books that have just hit the market… Duct Tape Mania and Rubber Band Mania by author Amanda Formaro. I love a good kids craft book and these 2 do not disappoint. Amanda is a fabulous kid crafter, having written here at Make and Takes a while back! So I'm thrilled to share her new books here!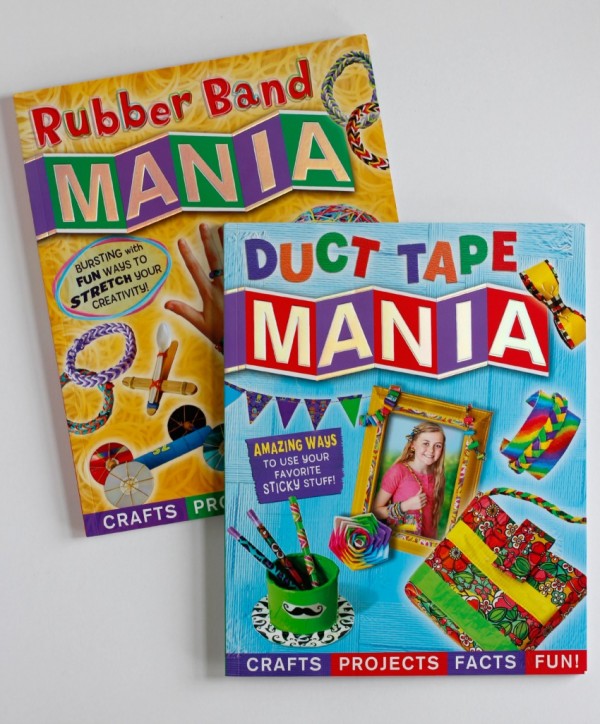 My girls dove right into these books the second they saw them. They had already crafted the marshmallow catapult, duct tape hair bows, and rubber band chain belt all in one evening! And there are fun facts and little trivia bits spread across the book that my kids loved reading about as well!
Amanda is sharing one of her crafts from the book with us here, yippee!
Cup Rocket Launcher
Craft by Amanda Formaro

Two little plastic cups and some rubber bands are all you will need to launch your own rocket right there in your living room. Try different sized cups to see what goes the farthest!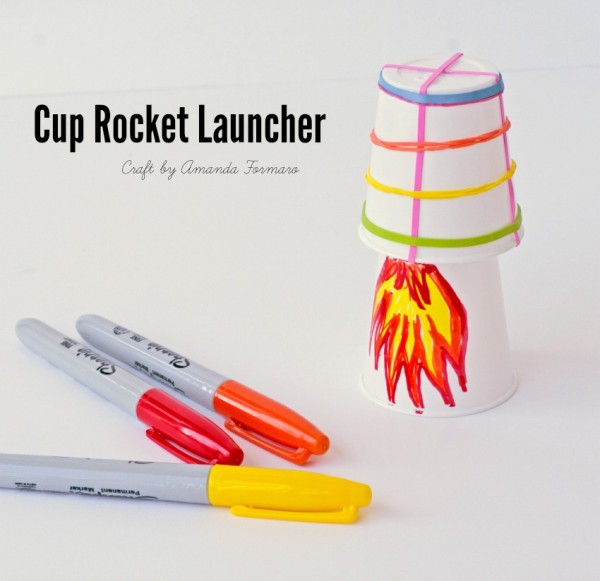 What you need:
2 small plastic cups
5 or more rubber bands
Markers for decorating (optional)
What you do:
1.Wrap a rubber band around one cup, going from the top of the cup to the bottom.
2.Wrap a second rubber band around the cup in the same fashion, only this time crossing the other band.
3.Use remaining rubber bands to wrap around the body of the securing the first two in place. You can use different colors, which act as a decoration as well! This is your rocket.
4.If you like, use markers to decorate the second cup, which is your launch pad. Draw flames to illustrate the rocket taking off!
5.Place the plain cup (launch pad) upside down on the table or floor.
6.Place the rubber-banded cup (rocket) on top of the "launch pad" cup so that the rubber bands at the open end of the cup rest on the solid bottom of the launch pad.
7.Holding the sides of the rocket, push down over the launch pad, stretching the rubber bands. Release the rocket and watch it fly!
Be sure to check out Amanda's Mania series – Rubber Band Mania and Duct Tape Mania!