Add a fun personalized element to your child's room with this fun Monogram Letter Magazine Collage. Kids will love to search through old magazines finding all the fun things they love and adding it to their special letter!
I have been working with my five-year-old niece on her name recognition and words for a while. She is so proud that she can now spell her name and to celebrate we decided to make a Letter Collage to keep in her room. Collages are my favorite – just some painting, drawing, cutting, and gluing and a fabulous art is ready.
Monogram Letter Magazine Collage
Projects like our Colorful Paper Gumball Machine Collage, Rainbow Sailboat Collage Art Project are perfect for preschool and young elementary kids who have basic tracing, cutting, and gluing skills!
Supplies: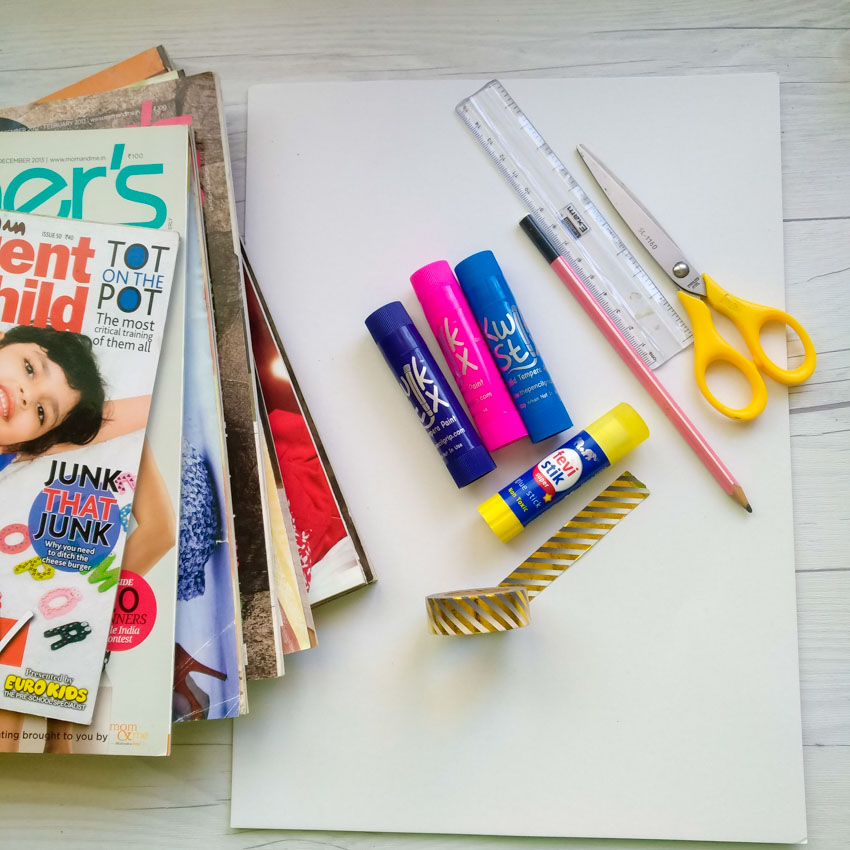 Cardboard square – 16×16 inch piece
Pencil
Scissors (adult and child)
Kwik Stix or Crayons
2-3 Old magazines
Glue stick
Washi tape
Instructions:
Print or trace out a child's first letter in their name with a pencil over the cardboard. I printed the letter Z on a Letter Sized Paper and then cut out a stencil to trace onto the cardboard.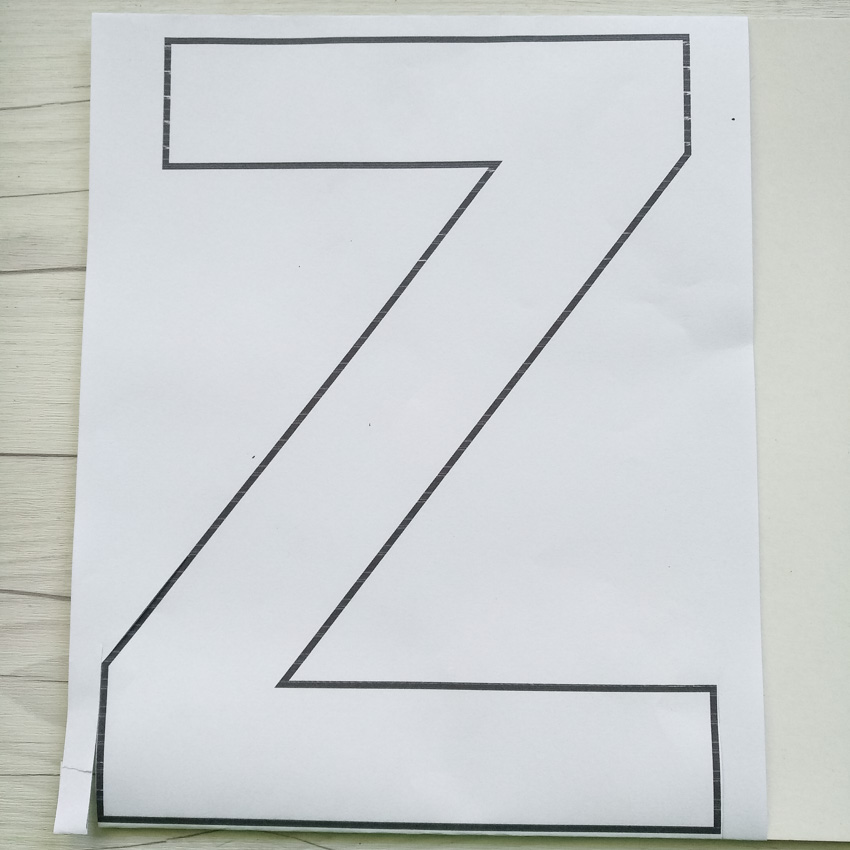 Using adult scissors, have an adult cut out the traced letter.
Since the letter looked rather bare, we decided to jazz it up in rainbow colors using kwik stix tempera sticks. You can use any kind of paint – finger paints, acrylic, crayons to add a little color.
Looking through the old magazines, find different pictures or words that the child likes and cut them out. This can be done with adult help cutting out the pictures or this would be a great activity for a small child to do and practice their cutting skills with child scissors.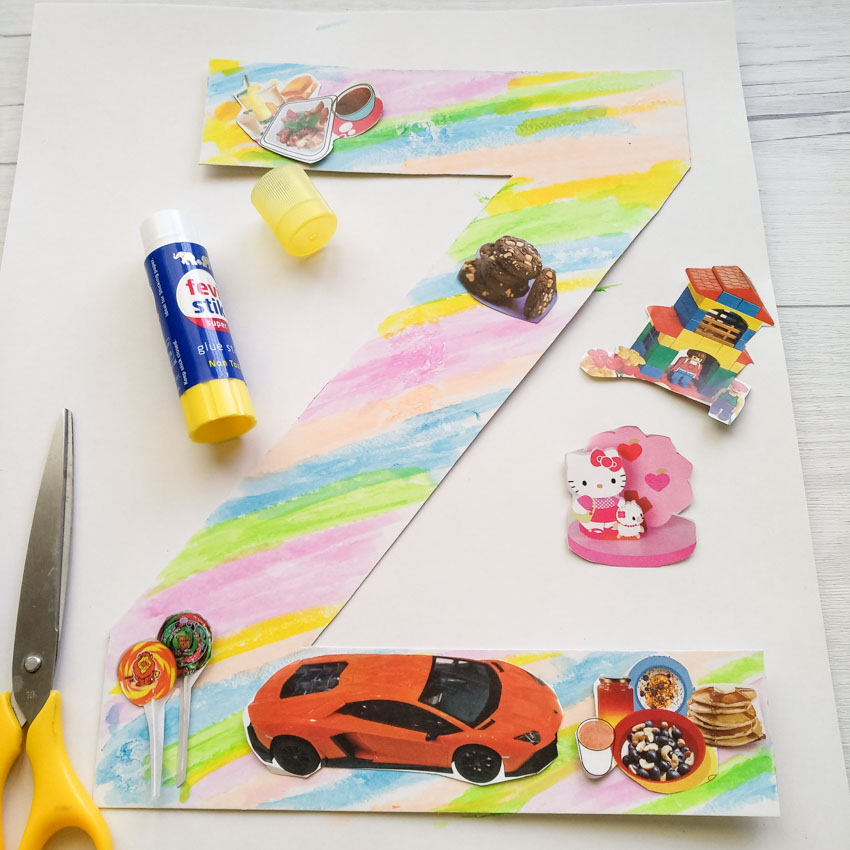 Add glue to each of the cutout magazine pictures and glue them onto the cardboard letter. Keep adding pictures to the letter until the entire letter is covered. Some pictures might get overlapped a bit to cover every area of the cardboard. Cut old magazine images depicting things that they like such as favorite foods, colors, animals, etc.  Glue each piece with a glue stick being careful to leave no raised edges.
This craft could be complete here or you could give it a washi tape border. Add washi tape all around each edge of the cardboard letter and press it down on the edge.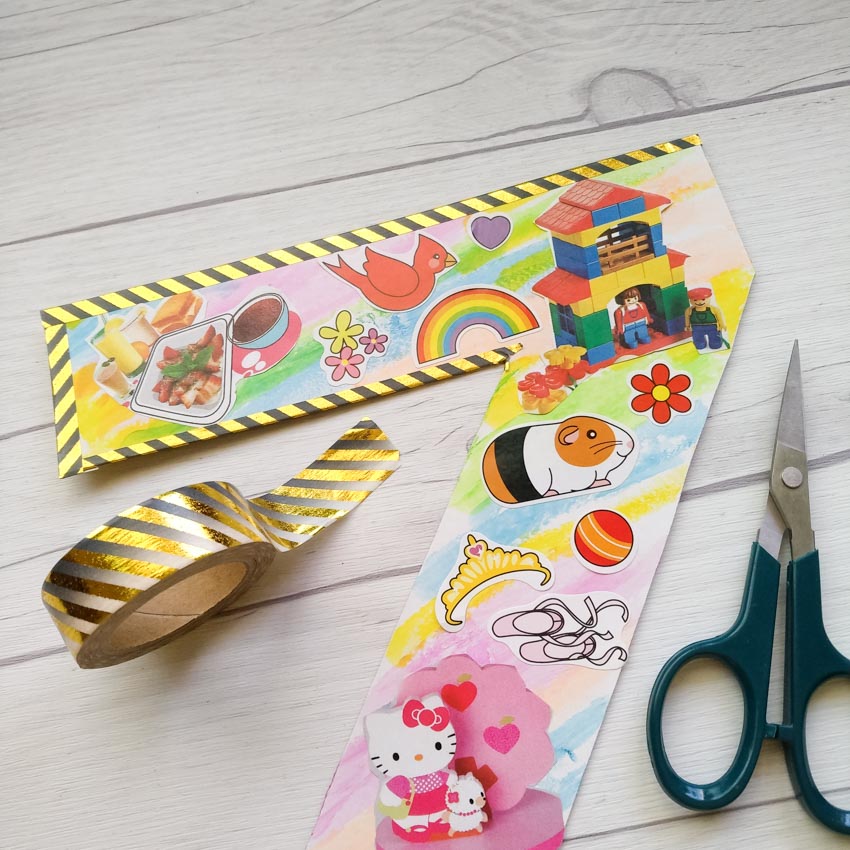 Now it's ready for display on a child's shelf!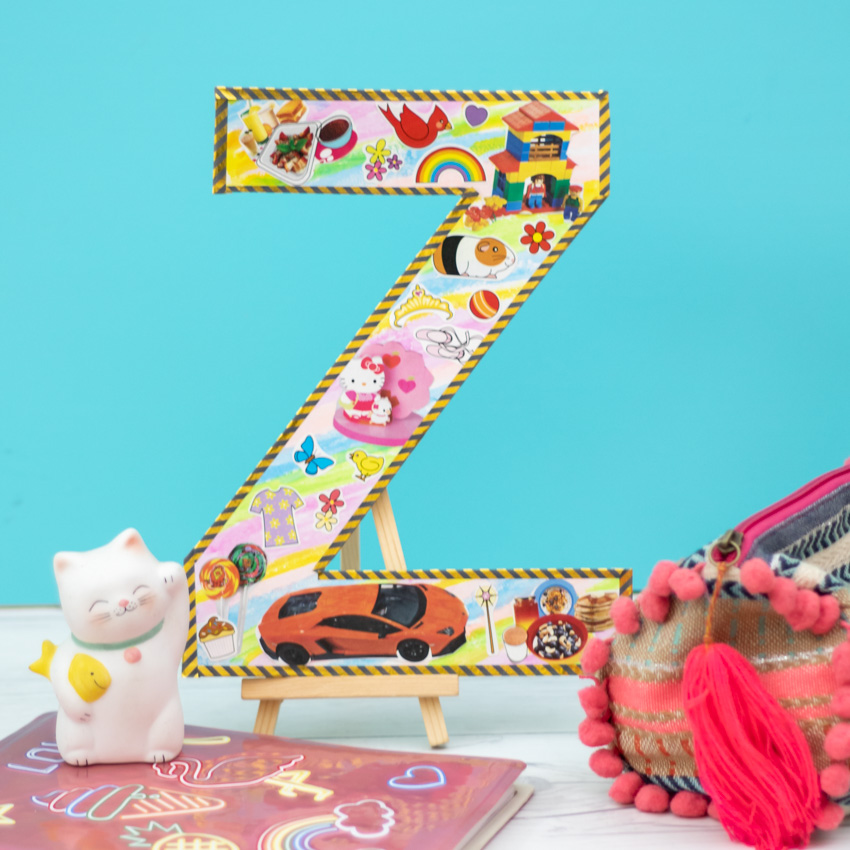 The Monogram Letter Magazine Collage is the perfect addition to any mantel or a thoughtful gift for family and friends.