Hello friends! Hope everyone had a great weekend! I saw these mini chalkboards at Jo-Ann's recently and thought they would look so cute on my children's door. Now that my son is learning more about words, I thought it would be fun to make him his very own name board. This is a great activity to help get the kids involved too.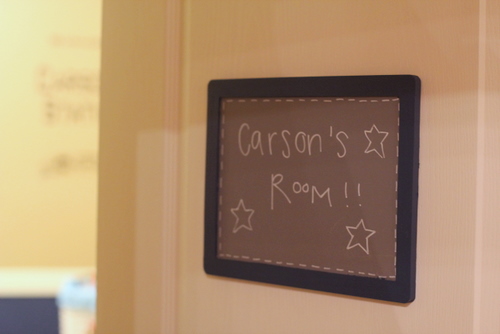 Supplies for Name Boards:
Unfinished chalk board (can be found at Michaels, Jo-Ann's or Hobby Lobby)
Craft Paint
Paint Brush
Painter Tape
Command Damage Free Hanging Strips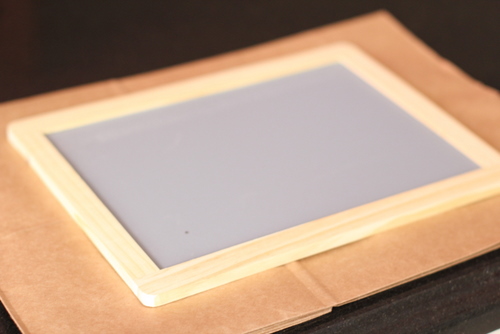 The first thing you'll need to get started is a unfinished chalkboard.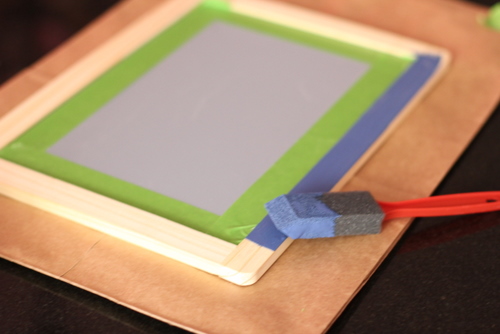 Next I taped around the edges and began to paint. Give it two good coats of paint. I used some leftover paint from my son's room. Make sure to remove the tape while the paint is still wet so it doesn't peel.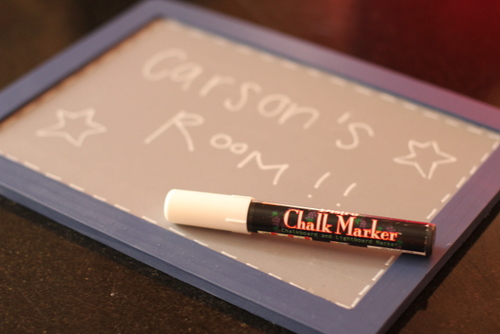 Once the paint is dry you can decorate your chalkboard. I LOVE these chalkboard markers I found at Jo Ann's. So much better than plain ol' chalk. I always get the shivers writing with chalk.
To hang the name boards up on your childs door, you can use the command damage-free hanging strips. I love these!
Here's Carson's name board. He's super proud of it. ;) I decided my little girl needed one too, so we made her one in pink. :)
Happy Monday! xo- Jamielyn