My favorite kind of activity to do with Kieran is open-ended: those with no particular finished product in mind. I love seeing his creativity blossom this way: he is in total control of the activity, and I never know where it will lead. Some days that means just getting out paper, paints and crayons and letting him go to town. Other days I set-up supplies and give a general idea. Here's one that he enjoyed lately.
Art with Kids: Collages
I supplied him with a variety of objects like buttons, die cuts, ribbons, as well as a large sheet of paper and glue and explained that he could select whichever objects he wanted to use, and stick them down to make art.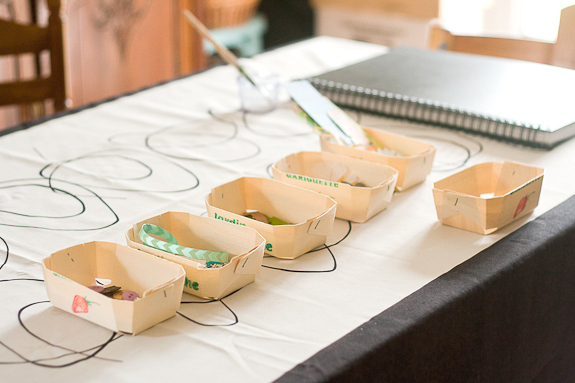 I separated the objects into type, buttons in one box, paper in another etc.
These all came from my craft stash!
We decided to use his big art book. Here is the set up
I gave him an empty box and he chose what he wanted to use
Then he got to work sticking!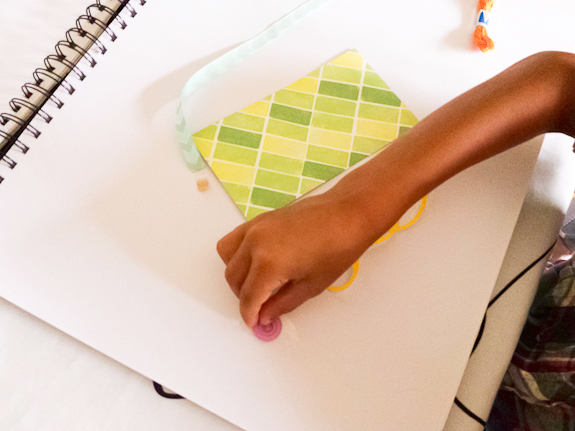 He went back several times to choose new pieces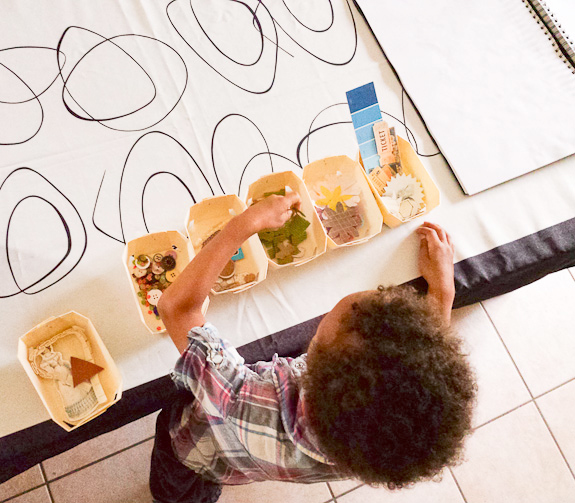 And ended up making four different collages in his book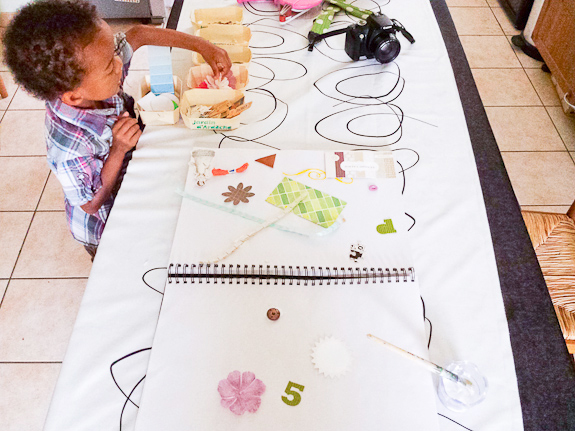 In total he spent over an hour working happily on his collage pages.
This is a great activity for those days stuck inside, or keeping kids occupied while preparing dinner for example. Additionally, the collages can be built on and added to over time. To mix it up a bit you can provide items in the same color or the same shape for your child to use.
Try this DIY Spin Art with a Salad Spinner project as well!