More paper tube stamping coming your way just in time for spring! These spring flower shapes are just what we need to help get through these April showers, of which I've been seeing plenty of up here in the Pacific NorthWET! These flowers are brightening up the place and reminding me May flowers are on their way!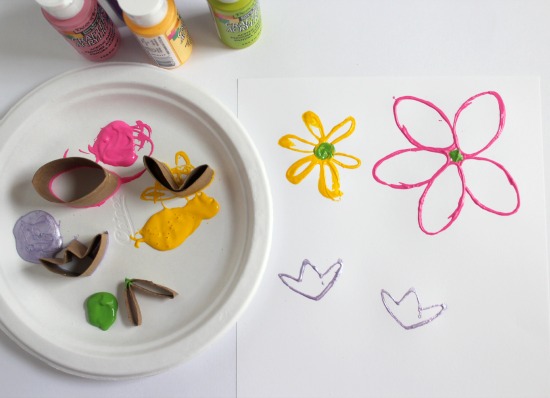 Supplies for Paper Tube Flower Stamping:
paper towel tubes

paint – spring colors
scissors
paper plate
paper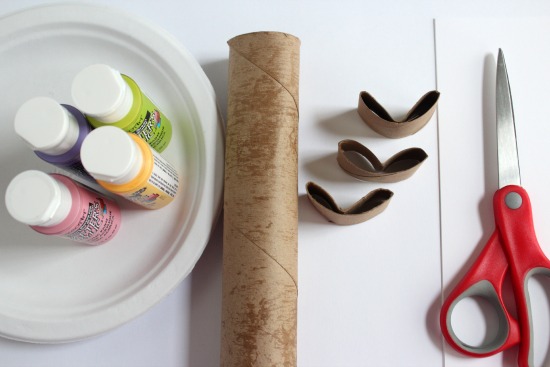 1. Cut your paper tube into small 1-2 inch sections.
2. Bend each of your small tubes into a flower petal shape. There are lots of ways to shape these paper tubes into flower shapes. I also love how it's been done over at Prudent Baby, which could be made into a flower shape!
3. Add paint to your paper plate. Dip your paper tube shapes into the paint and stamp them onto the paper.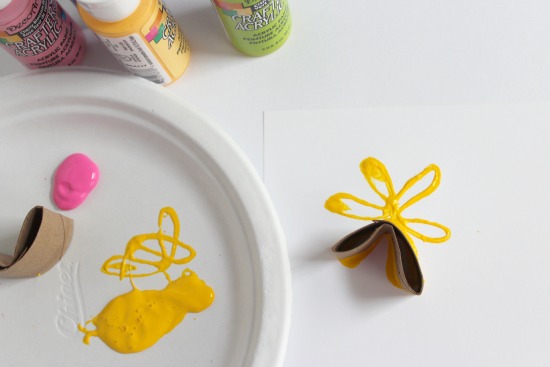 4. You can create small, large, or even layered flowers. Make a stem and petals as well. The creative possibilities are endless.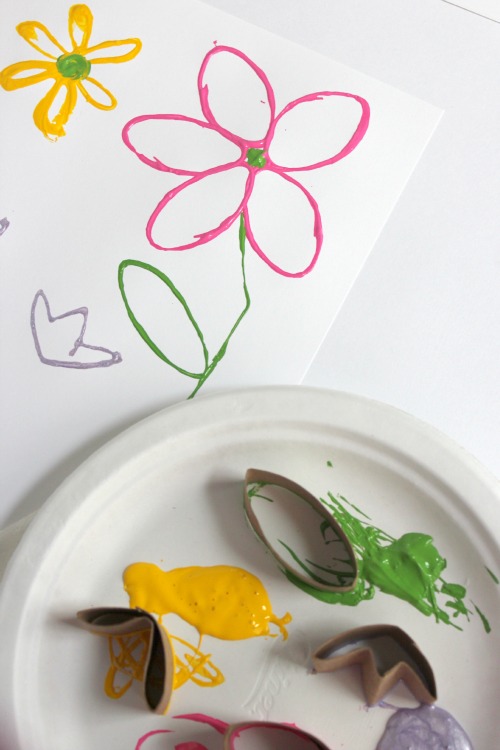 Happy crafting for spring!