I love to make homemade play dough. I've been doing it with my kids for years. It's easy, fun, and inexpensive. Plus, I know what ingredients are going into it, all the better for my kids to be playing with.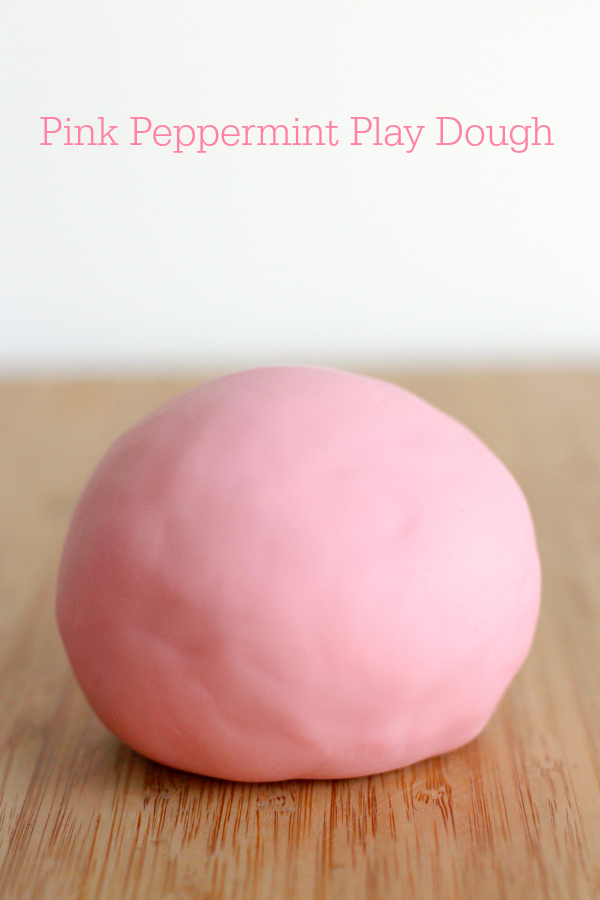 But the one thing my kids don't like about homemade play dough is the smell. It has a baked flour-type smell that isn't the best. So I've been adding essential oils to the mix and it's made all the difference. My kids have way more fun playing, using up all those senses, with the sweet smelling dough. Or in this case, peppermint smelling dough!
You can add a little peppermint to your Valentine's Clay Hearts we've made as well!
Here's the recipe to make Pink Peppermint Play Dough!
Supplies:
1/2 cup cornstarch
1 cup baking soda
3/4 cup water
2-3 drops of peppermint essential oil
for pink color (optional): 4-5 drops of red food coloring
Method:
1. In a saucepan with NO heat, add the cornstarch, baking soda, and water and stir. Add your food coloring and mix it in.
2. Place your saucepan on the stove top and turn your heat to medium. Continue stirring the mix constantly. It will start to bubble slightly and that's when it happens really fast. It will begin to turn solid. Once a ball starts to form (4-5 minutes) take your pan off the heat.
3. Place your dough onto a piece of parchment paper or a silicone mat. Let it cool, it will be very hot. To speed the cooling process, flip it over and knead it a bit as it's cooling down. Be careful, it's HOT.
4. Once your dough is cool, add 2-3 drops of peppermint oil and knead it into the dough.
Now it's time to play! We're making all sorts of snowmen, bunnies, hearts and snakes.
We use lollipop sticks and pencils to help roll dough and add faces.
Have fun with your pink peppermint play dough!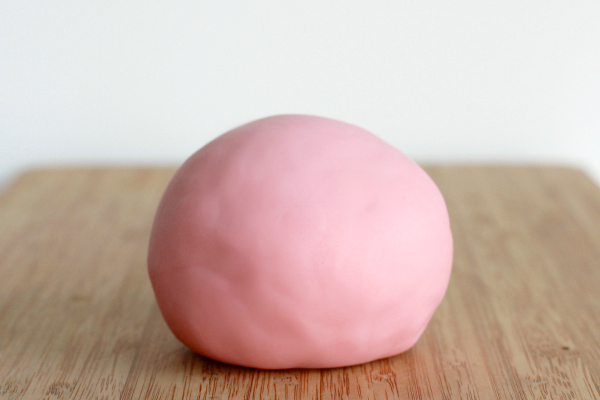 *This post contains affiliate links. Thanks for clicking and supporting Make and Takes.