Make a few kid-friendly sparklers to help ring in the new year! My darling daughter Lucy is all by herself in this next video, teaching you how to make these super simple and kid-friendly sparklers!
Watch Lucy's solo debut for a tutorial making Pipe Cleaner Sparklers for New Year's: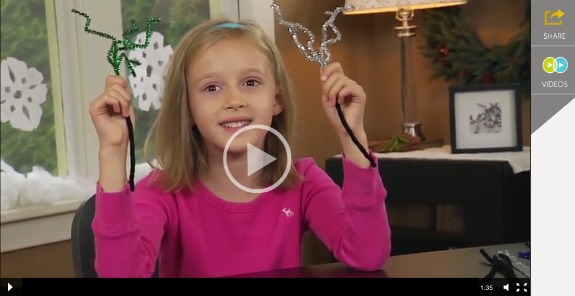 We will be showcasing our Craftspiration videos all year long to celebrate holidays and events throughout the year. Yippee!