We're turning our plastic eggs into cute little creatures, Easter Egg Bunny and orange carrots to go with. These little bunnies are ready to hippity-hop and munchity-munch.
Plastic Easter Egg Bunny Crafts
Supplies:
plastic Easter eggs
scissors
pipe cleaners
googley eyes
pom poms
craft glue – Aleene's Tacky glue works great or glue dots as well.
black marker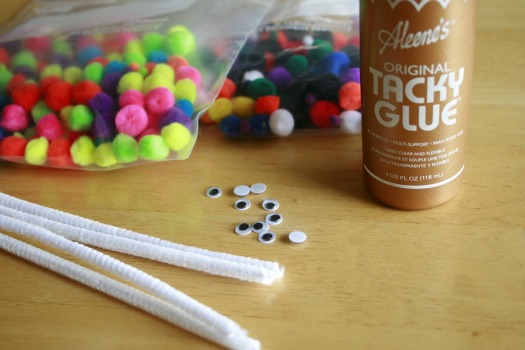 Instructions:
1. For most plastic eggs, there's usually a tiny hole at the top and at the bottom. You may need to use a pair of scissors and with the tip, open up the hole a little bit more by twisting the tip of the scissors in a circle.
2. Thread your pipe cleaner through the hole at the top. Bend down your pipe cleaner to make the bunny's ears. You can also add a pipe cleaner through the bottom hole in the egg to make some feet.
3. Glue on googley eyes and a pom pom nose, and even a pom pom tail. Use a black permanent marker to make a smiley face.
4. For the carrot, use an orange plastic egg. Cut 3 – 1 inch pieces of green pipe cleaner and thread it through the top hole of the egg. Add googley eyes and a smiley face with a marker.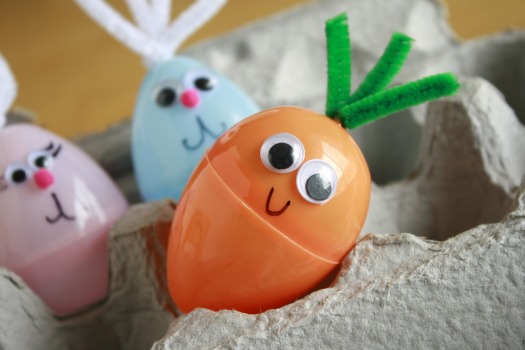 We've also made these plastic eggs into funny alien creatures!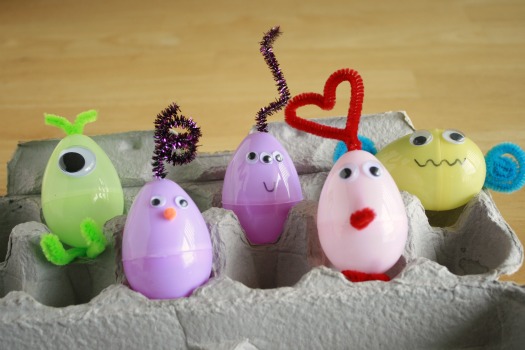 Fill these cute little Easter Egg Bunny crafts with candy and hide them all over the house!!