Now that spring is officially in the air, it's time to start making Easter egg crafts. I love using plastic Easter eggs to create colorful and festive kids crafts. You can find so many different colored Easter eggs in the stores this time of year. Buy enough to put in Easter baskets and to use for simple projects with your kids. These 15 plastic Easter egg crafts will have your kids anticipating the night the Easter bunny comes!
15 Plastic Easter Egg Crafts
1. Plastic Easter Egg Flower Pots: Brighten up your home for spring with these plastic egg flower pots. They are beautiful and super easy to make. (via Made with HAPPY)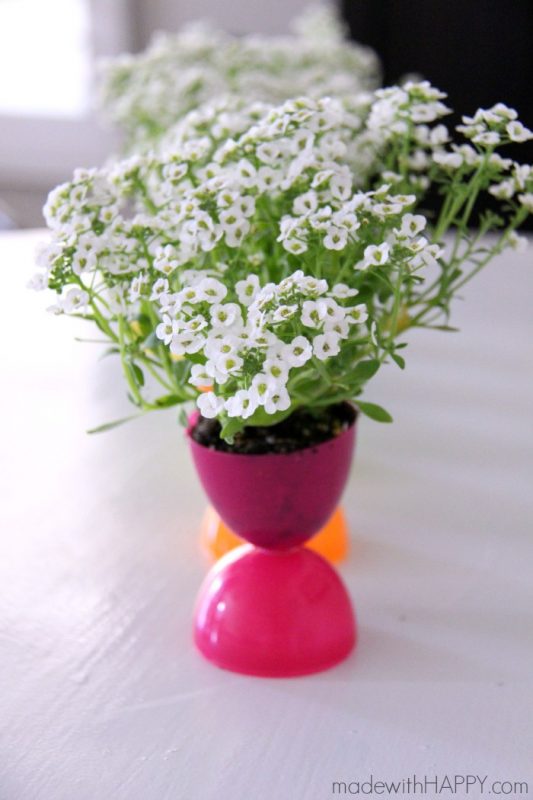 2. Wobble Egg Ninjas: Make a homemade toy out of plastic Easter eggs. Your kids are going to have a blast making these wobble egg ninjas. Hi-yah! (via Frugal Fun For Boys and Girls)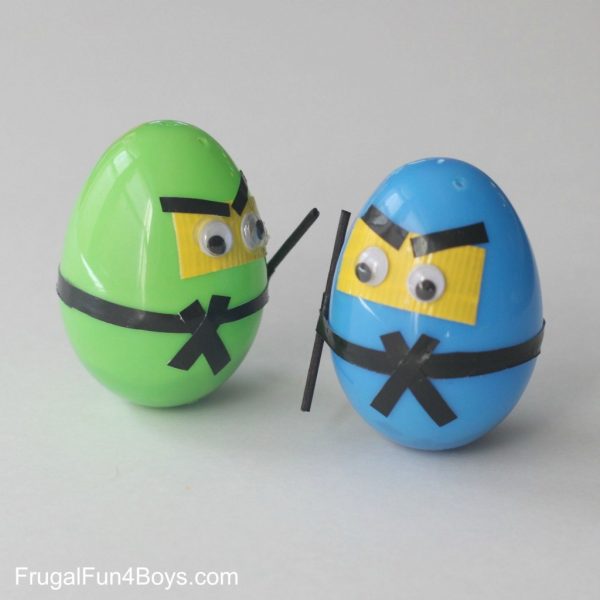 3. Easy Plastic Egg Cupcake Decoration: Turn plastic eggs into yummy looking cupcakes with this fun kids craft tutorial. Use paint pens to make little sprinkles on top of the plastic eggs. (via Club Chica Circle)
4. Plastic Easter Egg Crafts Flowers: These Easter egg flowers are simple to craft and make a bright and beautiful bouquet for Easter decor. Just two supplies to make these fabulous flowers. (via Make and Takes)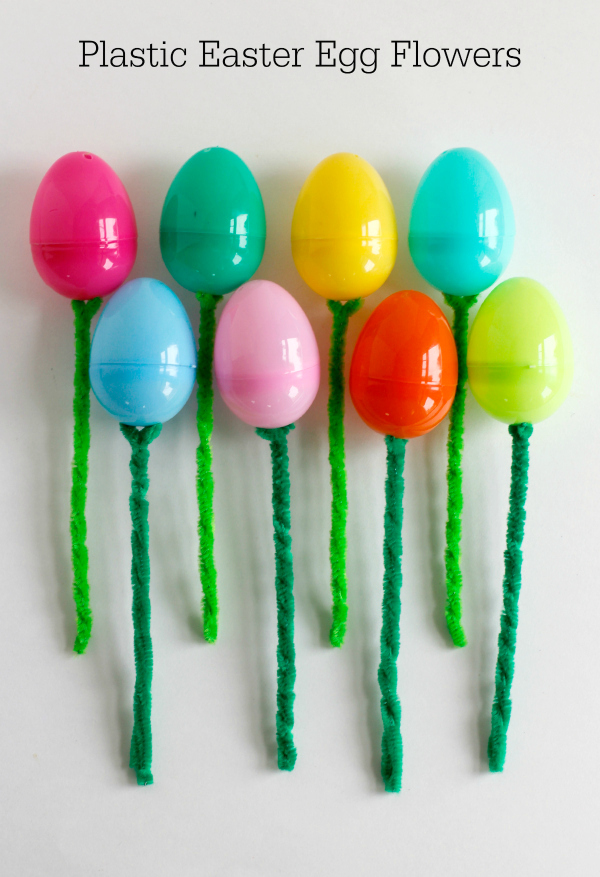 5. Plastic Egg Submarines: Who would have thought that you could use plastic eggs to make toy submarines? Your kids are going to love this one! (via Adventures and Play)
6. Egg Owl Craft for Kids: These egg owls are are a hoot! Let your kiddos choose the color of the egg and personalize them any way they want. (via Crafty Morning)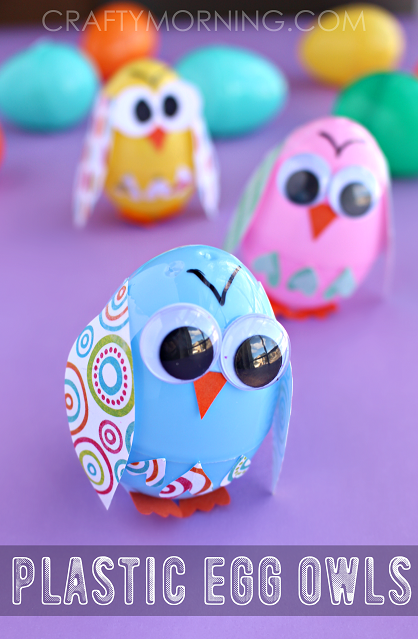 7. Easter Egg Crafts Color Matching Game: Kids love a good matching game. This Easter egg one is perfect for the holiday. Click the link for more details. (via Make and Takes)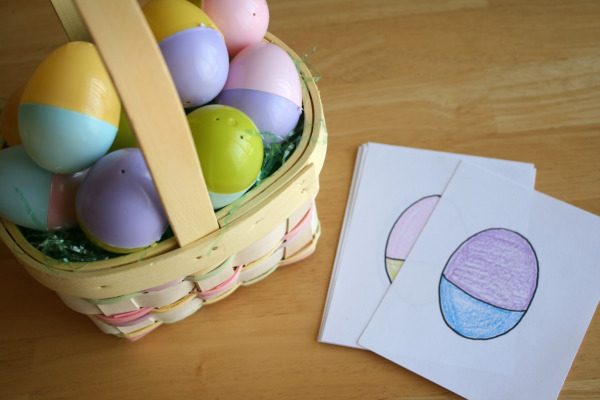 8. Easter Egg Tea Cup Party Favor: Use one half of a plastic egg to make these sweet little tea cups. These would be perfect for party favors or to use for play time. (via Morena's Corner)
9. Basket of Berries: Craft an entire basket of these juicy red strawberries by using plastic Easter eggs. Aren't they darling? These would be great to use in a kid's play kitchen. (via Parents.com)
10. Easter Egg Hot Air Balloons: This plastic Easter egg craft is super creative. The egg makes a perfect pretend hot air balloon. (via Snowdrop and Company)
11. Easter Bunting with Plastic Eggs: Needing ideas for Easter home decor? Use extra plastic eggs to make this pretty and simple bunting. Hang it by your fireplace, down a flight of stairs, or around your front door. (via Make and Takes)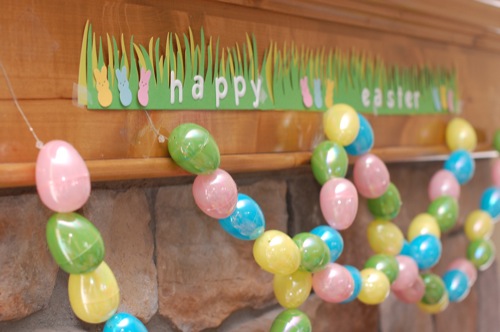 12. Plastic Easter Egg Crafts: Create cute Easter bunnies and carrots to go with them. Grab some plastic eggs, pipe cleaners, googly eyes, and get started. (via Make and Takes)
13. Mailing Easter Eggs: Did you know that you can mail a plastic Easter egg to friends and family? That sounds like so much fun. I know my kids would love to receive an Easter egg filled with goodies. (via Kids Activities Blog)

14. Plastic Egg Superheroes: Plastic Easter eggs to the rescue! Kids of all ages will enjoy making their own Easter egg superhero. (via Glued to My Crafts)
15. Baby Bird Plastic Egg Shakers: Shake shake shake these birdseed egg shakers for music time with your kids. These are fun for play time and would look adorable in Easter baskets. (via Buggy and Buddy)
I love how simple and awesome these plastic egg crafts are. Remember to save those plastic Easter eggs this year so you can make one or all of these kids crafts.
Follow us on Pinterest for more inspiration!