I like to bring a little something to parent/teacher conferences with me. Some cookies, a few supplies, whatever. This year I'm bringing bandages for the class cupboard!
It's something I know the class will use, and it won't break the budget. Plus, I do not think it is even possible to say "thank you" enough times or in enough ways to the fantastic teachers and educators who help my kids. essay writing service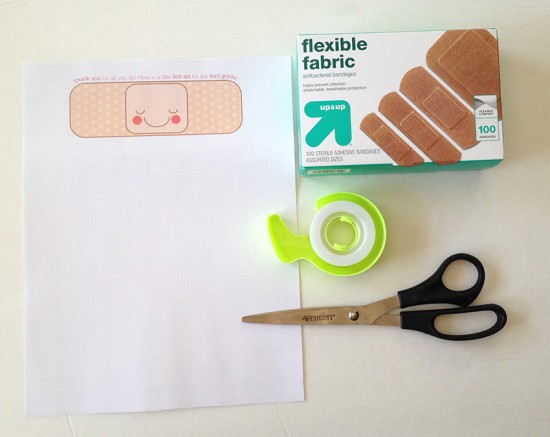 This Printable Bandage Tag can be taped or tied onto a box of bandages. It says, "Thank you for all you do. Here is a little first aid for the first grade". . . or second grade. . . or third grade all the way to sixth. There is even one that says, "Here is a little first aid for the best grade" for Kindergarten because we all know that's true!
Each tag exists on it's own page of the pdf so just print the pages you need.
Perfect for any occasion to give something to teachers: back to school, parent/teacher conferences, teacher appreciation week, or just because.
Download the Printable Bandage Tag file here: Printable Bandage Tag

Please do not post or redistribute the pdf. This work is licensed under a Creative Commons Attribution-NonCommercial 4.0 International License.