We love painting with Q-tips! It's such a fun and unique tool to use, making painting a little more interesting. And with the winter weather upon us, we're decorating a painting with white paint and dark paper to create a simple winter wonderland to display!
Kids can get creative and come up with all sorts of fun wintry shapes. Animals, snowflakes, or a snowman!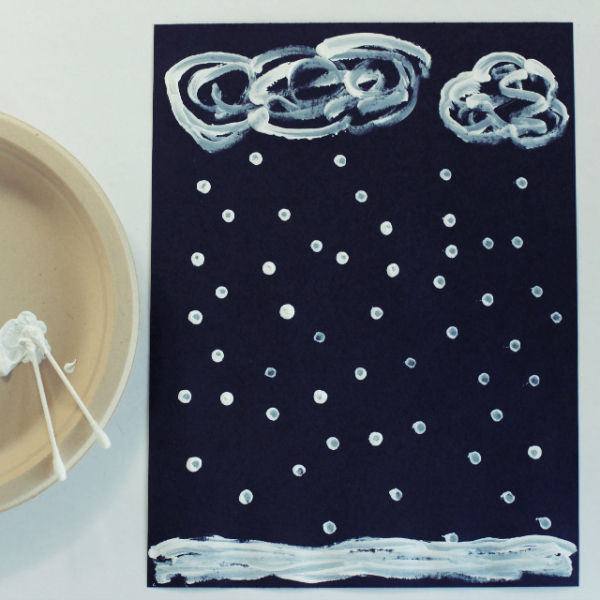 I'm sharing the full tutorial over at Family Crafts at About.com. Head over for the step-by-step instructions and to find more fun family crafts!