We read this fun colorful book called, What Makes a Rainbow, just in time for St. Patrick's Day and the coming of Spring. This is a fun story showing how colors come together to make a rainbow. My daughter loves to turn each page and watch as the rainbow gets bigger and bigger with each new color added.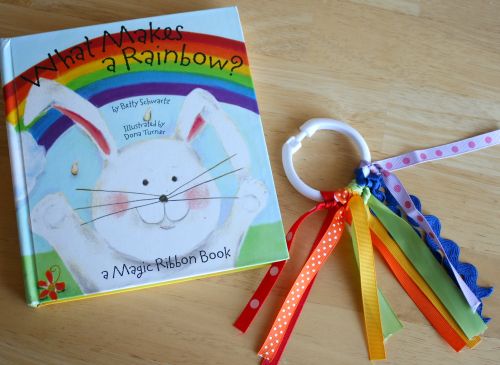 We celebrated this book by making our own Rainbow Ribbon Rings. We used shower curtain rings and scraps of ribbon, representing all colors of the rainbow. Then we tied each color to our ring in the order from the book as we read it. Now it's a fun playful ring that my daughter dances around with.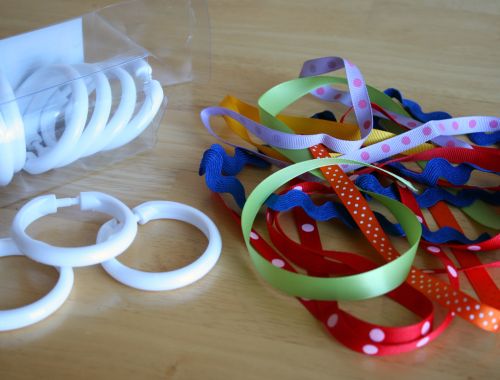 We've also made these fun Ribbon Rings, wrapping them around the whole ring and leaving the ribbon long and flowing to play with. These would be great to make with all colors of the rainbow to celebrate the coming of Spring!