April showers bring May flowers right? As we roll into May, let's enjoy these 14 rainy day inspired projects to make that will bring us those pretty flowers next month! A rainy day doesn't have to mean a boring afternoon stuck indoors. Check out these crafts I've rounded up!
14 Rainy Day Inspired Projects to Make
1. Little Raindrops: Get crocheting with these cute little yarn raindrops from Fiber Flux!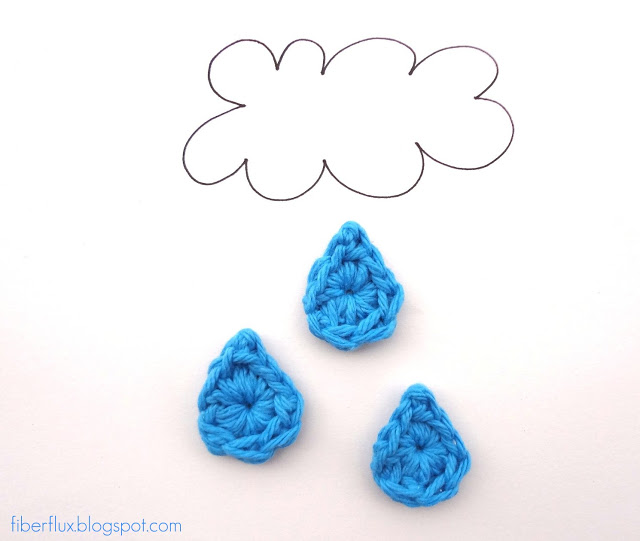 2. DIY Surprise Lantern: These blue DIY surprise lanterns from Oh Happy Day are perfect for any party! Just pull on the string to see what's inside!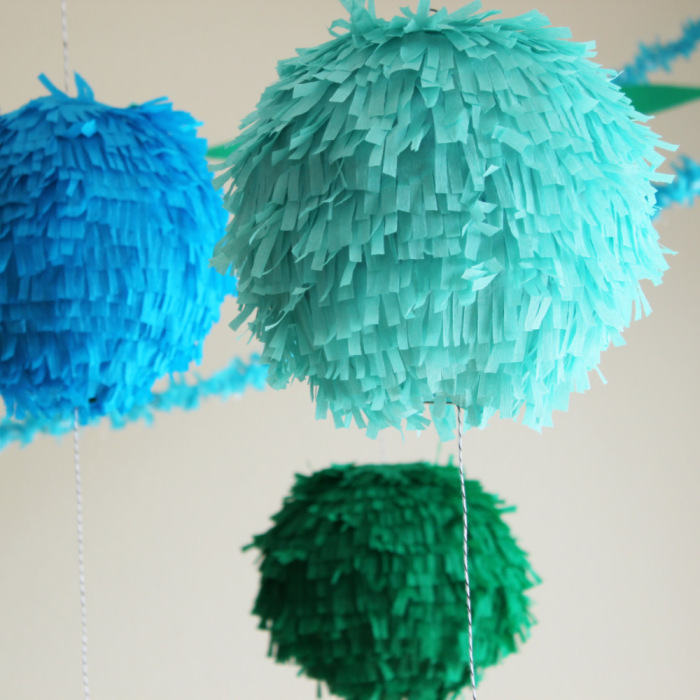 3. Rainy Day Cupcakes: How cute are these umbrella cupcakes from Bake It in a Cake? They would be great to bake up on a rainy day!
4. Rain Cloud in a Jar: You can make your own rain cloud in a jar! This experiment will keep your kiddos engaged and having fun when it's too rainy to play outside! Get the instructions over on Growing A Jeweled Rose.
5. Hand Painted Party Prop Parasol: Make this pretty parasol to use with a costume or to use outside! Find the DIY tutorial over on Paper & Stitch!
6. Rain Cloud Costume: How adorable would this rain cloud costume be on your little ones?? Perfect for Halloween or just for dressing up. Get the instructions on Andrea's Notebook!
7. Felt Cloud Mobile: This is a perfect craft project for a rainy afternoon from Bugs and Fishes! It will look so cute in your home!
8. DIY Cloud Garland: This cloud garland would look so cute hung in a baby nursery or as a photo prop! Try this project from Blissfully Blessed.
9. Stenciled Umbrella: Spruce up an old umbrella with this fun stencil project from Two Happy Hearts! Perfect for using during spring showers!
10. A Rainy Day Craft: Your kids will love crafting this rainy umbrella with paper plates and construction paper! Get the instructions over on Under The Humble Moon.
11. Rain Sticks: Create the sound of rain with your kiddos by making these awesome rain sticks from Happy Hooligans!
12. My Weather Station: Print this free weather station printable from Mr Printables! Your kids will love tracking the weather day to day!
13. Bringing Rain: Teach your little ones the cycle of rain with this fun project from Crayola.com!
14. Pet Cloud: Make your own fuzzy and soft pet cloud with this tutorial from Little Gatherer! So sweet!
With one or more of these fun projects you will never have a boring rainy day again!