A few weeks back I was invited to attend an event with The Laughing Cow® here in Seattle all about how to reinvent snacking. Instead of the same old, same old snacks we're giving our families, they shared lots of great ways to make it more fun. Today I'm partnering with The Laughing Cow® to share all the amazing things I learned about snack ideas and sharing ideas!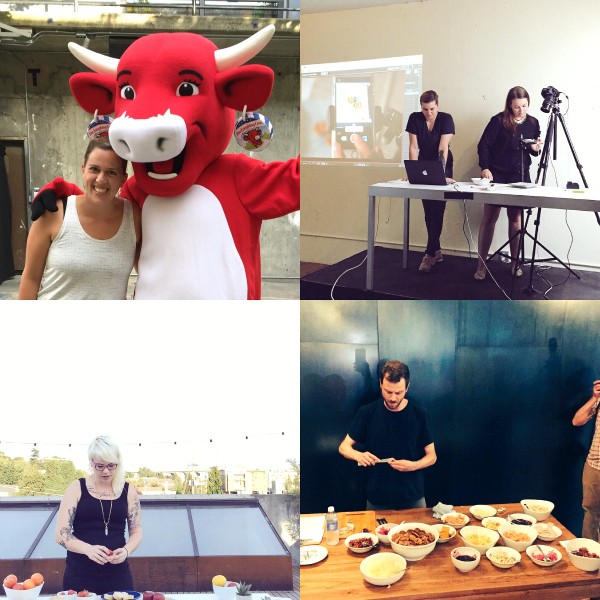 Not only did I learn more about food pairing and creating delicious bite-sized snacks, there were classes on photo styling and stop motion video. We heard from Brittany Wright on food styling, she has a killer instagram account, Meagan and Amber of Visual Country with tips on how to make great stop motion video, and Chef Paul Osher on how to reinvent snacking while keeping up big flavors!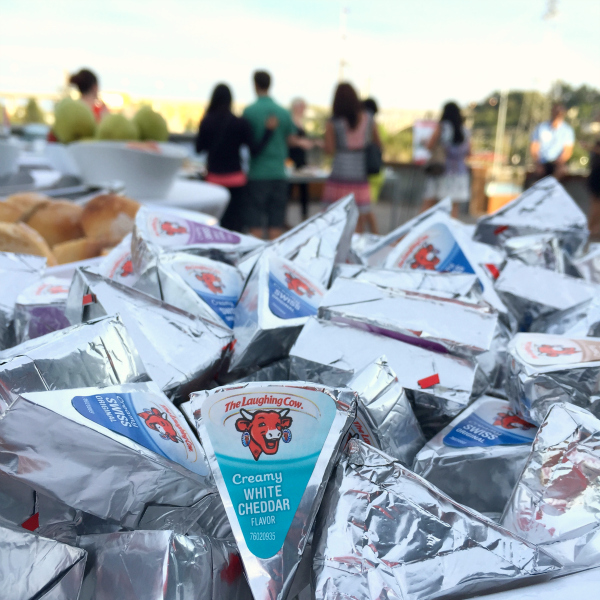 Since the event, I've put all of my new skills to work. First up, I'm using Brittany's suggestions from her food styling session to really make my photos pop. I made sure to add in colors, textures, and dimensions to fill the photo space. Brittany's images are so fun and colorful, I really tried to bring out the contrast in my photo below!
Next I learned from Meagan and Amber and their mad stop motion skills. They make the most amazing videos and shared some really great tips.
it's best to make stop motion in Vine, so get an account if you don't have one, then upload that video to your blog by embedding it or you can upload it to share on Instagram too.
use a sturdy tripod or some form of holder for your phone, like a gorilla pod. You'll see in my video below that my phone was still too shaky, you really want it flawless to pull off the right effect.
Using the flavor Creamy Swiss Garlic & Herb, celery sticks, and cranberries, I made "ants on a log" come to life! Watch the video:
The last session from The Laughing Cow® event was on food pairing with Chef Paul Osher. He's a local chef in Seattle and I can't wait to visit his restaurant Pork Chop and Co on a date night soon. He shared how easy it can be to mix up your snacking, reinventing it to make it more fun and delicious. Using a few of his suggestions, I came up with this simple snack below that my whole family loves, Walnut, Cheese, and Cracker Snacks!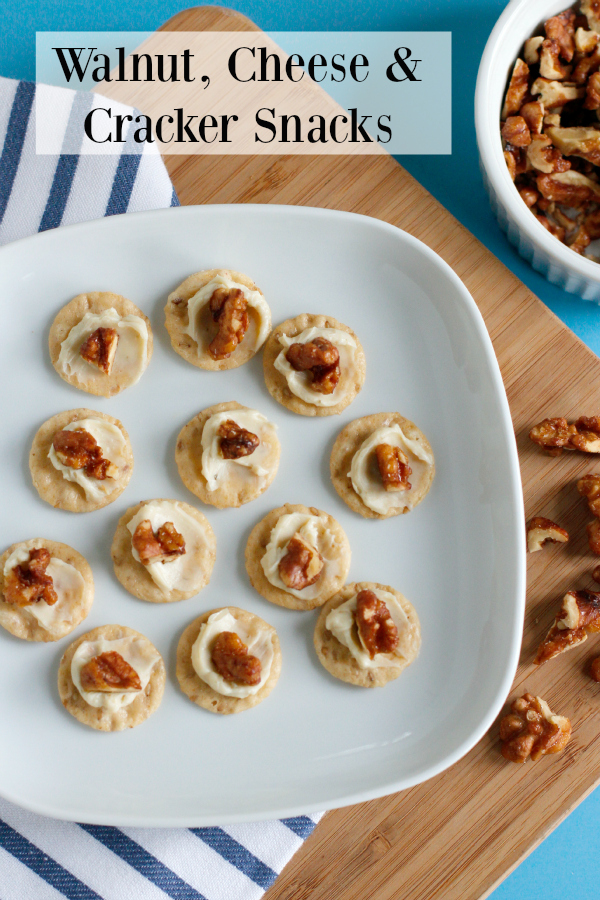 I spread The Laughing Cow® Creamy Swiss with Garlic & Herb on top of bite-sized rice crackers and topped them each with a candied walnut. The pairing of savory and sweet with a little crunch was delicious. I'll be making these for snack time or even a party needing a simple appetizer!
*Thanks to The Laughing Cow® for sponsoring this post. See all the great ways to reinvent snacking on their recipe page. Be sure to visit them on facebook, twitter, and instagram with the hashtag #ReinventSnacking for more ideas and inspiration!