My daughters have been loving the Star Darling book series, and it inspired a new craft from my 10 year old Lucy. She thought it would be fun to come up with our own wishes and shoot them into the stars, just like a paper airplane. Of course the wish for sunny days is my star, as I'm hoping for more sun in Seattle this spring!!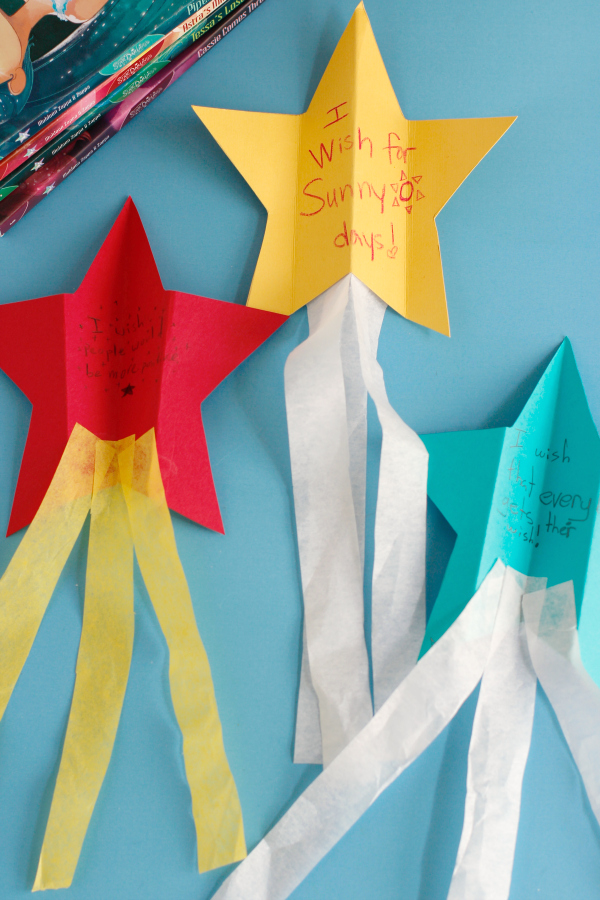 We've loved reading the first set of books in the Star Darling series and now we have the next 4 books to make 9, plus A Wisher's Guide to Starland! In fact, they've just released the Star Darlings Collection Volume #1, which is a brand new bind up book that includes the first three books in the Star Darlings series. As each Star Darling has a different gift and story, it's been so fun to find out more about each darling.
Launched in Fall 2015, Disney "Star Darlings" is a stellar original property for tweens that answers the question of where wishes come from, and features a diverse array of star-charmed girls who encourage and help others to fulfill their heartfelt wishes.
As we think of different wishes to add to our shooting stars, we had fun folding up her paper star to shoot it to the sky! Here's how we made our shooting star paper airplanes!
Shooting Star Wishes Kids Craft
Supplies: 
craft paper
star shape for tracing – or you can draw this free-hand
crayons, pencils, or markers
scissors
adhesive
tissue paper strips
Instructions:
1. Draw or trace a 4-5 inch star shape onto the craft paper and cut out the star shape.
2. With markers, crayons, or pencils, write down a wish.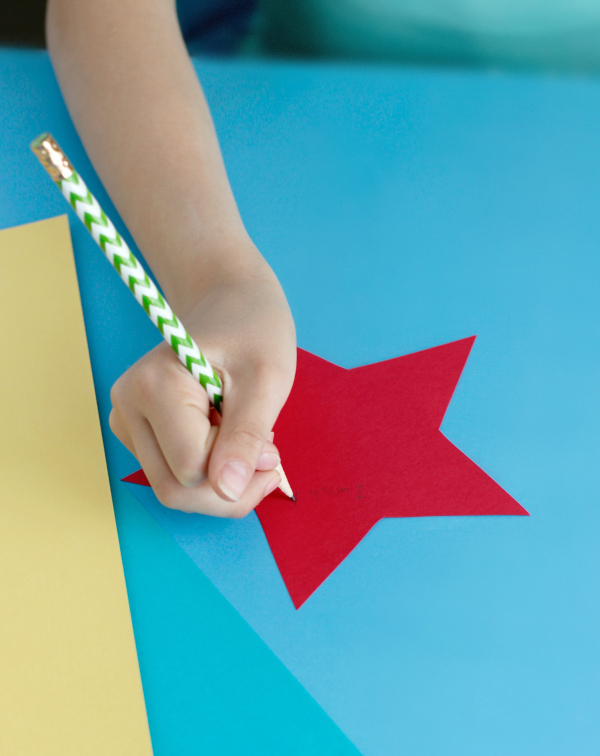 3. Glue on 3 small 1×10 inch strips of tissue paper to the bottom of the star using glue or tape. If using glue, let it dry completely before moving to the next step.
4. Fold the star in half, then fold back the 2 sides in half again. This will create a paper airplane look.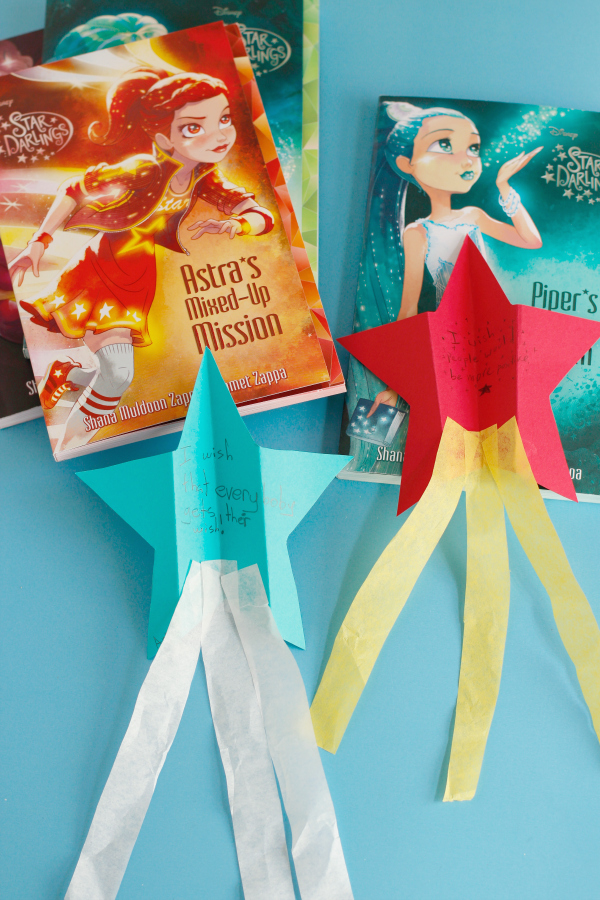 These paper wishing stars are ready to fly. Let's send these wishes to the stars. Fly them to each other or head outdoors to send these wishes to the sky!
*Thanks to Disney Press for sponsoring this post. Be sure to visit DisneyStarDarlings.com and use hashtag #StarDarlings for more ideas and inspiration.