We're mixing some red, white, and blue into our fruit salad. I'm even serving them with these ribbon wrapped serving spoons to doll up my dish. This would be a great salad for any upcoming party, it's perfect for summer.
Supplies for Yogurt Fruit Salad:
red fruit – raspberries, strawberries
blue fruit – blue berries
vanilla yogurt
bowl and spoon
Add in your fruit and yogurt. I layered it for the photos, but it's going to get all mixed up, so it doesn't need to be layered.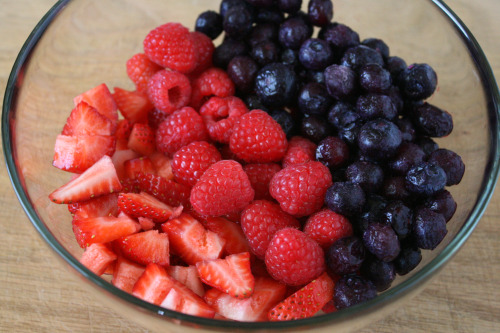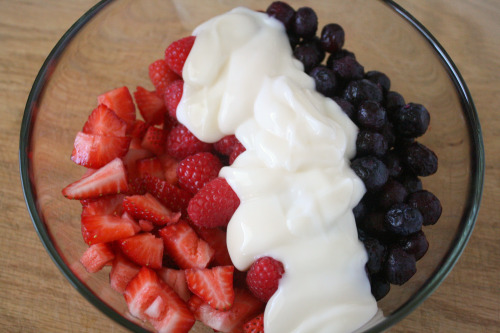 Now stir it all up, making sure you get each piece of fruit covered with yogurt. As the bowl gets a little messy with yogurt on the sides when you stir, I take a cloth or paper towel and wipe it clear. This way you won't have to use 2 separate bowls. It's now ready for your next potluck party! Your guests will love this refreshing fruit salad.