Here is a simple (and inexpensive) gift that is sure to warm the homes of anyone that is lucky enough to receive it.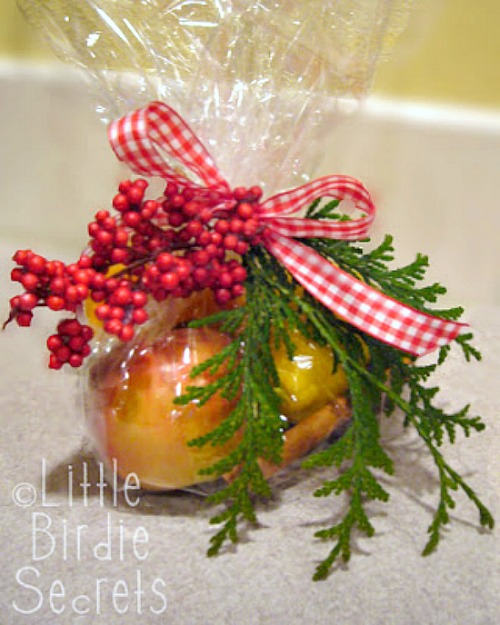 Just take the ingredients above and add a few more items and you have yourself sweet smelling holiday potpourri.
Supplies for Simple Holiday Potpourri:
One large apple
One large orange
One large lemon
3 cinnamon sticks
6 or 7 cloves
6 whole allspice berries
2 pieces of fresh gingerroot (this is optional)
Wrap these all up in cellophane and attach a holiday bow. If you want, you can also add a sprig of evergreen and some fake berries.  Next make a tag with the following instructions:
Holiday Potpourri

1. Cut fruit into 1/2-inch thick slices.
2. Place all ingredients in a medium saucepan and cover with water.
3. Bring to a boil, then reduce heat and allow to simmer uncovered, adding water throughout the day as needed.
*Please never leave simmering potpourri unattended