We've found 9 ideas for Simple Snacks for you Halloween Party! You won't want to miss these easy to make bites!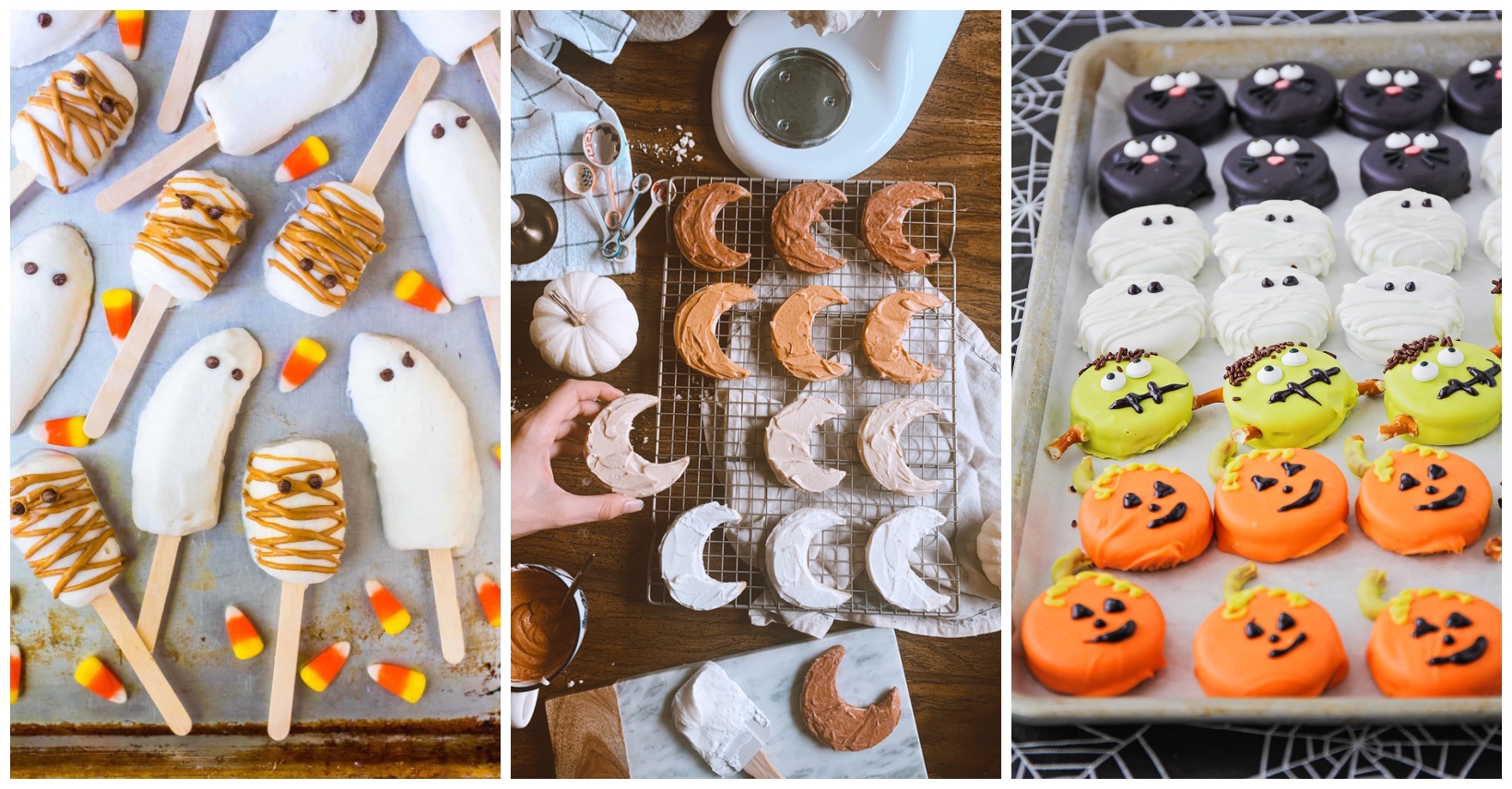 It's officially the BEST time of the year. Everything is better during the fall (in my opinion). I live in Utah and fall in Utah cannot be beat. The most beautiful fall leaves in the mountains! Pumpkin patches galore! All the apple cider donuts! Halloween spooky nights! It doesn't get much better than that. Halloween is coming up and that means a lot of get togethers with friends and family. I've found 9 ideas for Simple Snacks for Your Halloween Party and you're not going to want to miss them. Scroll through and find your favorites!
9 Ideas for Simple Snacks for Halloween Party
1. Best Festive Fall Cookies: Okay, how adorable are these half moon cookies? I love the ombre frosting. Too cute!! (via Sews and Seeds)
2. Scarecrow Halloween Snack Mix: I can't resist a good Chex mix. This "scarecrow" version looks and sounds incredible. Caramel corn, pretzels, rolos, Chex cereal, and more!! (via Swanky Recipes)
3. Easy Frankenstein Rice Krispie Treats: These are just the right amount of spooky for a Halloween treat. The green color is awesome. Simple to make too! (via Flour on my Fingers)
4. Halloween Banana Popsicles: Looking for more of a healthy snack idea? Try these banana popsicles- frozen with peanut butter drizzled on them! Yummy little mummies. (via Well Plated)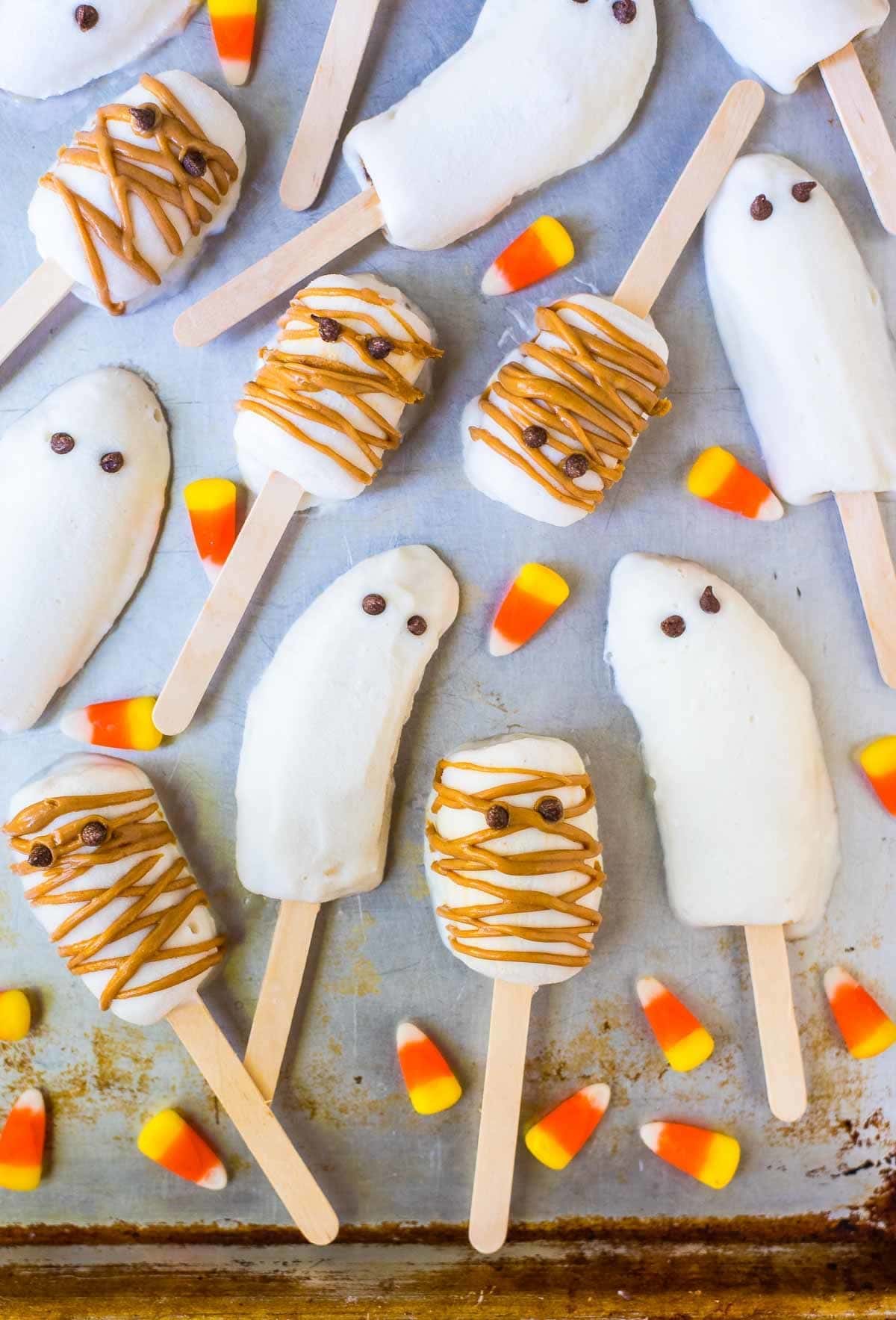 5. Jack o' Lantern Cookie Lollipops: These little jack o' lantern cookie lollipops are just the treat to give to your own little ghosts and ghouls! Kids can have fun dipping and decorating each pumpkin's lollipop face, making them come alive.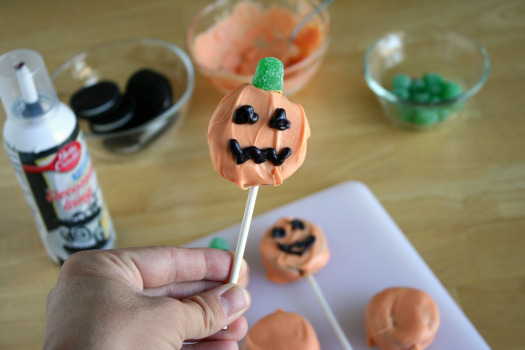 6. Halloween Oreos: Make these as simple or intricate as you want! But it doesn't get easier than dipping Oreos in chocolate and decorating them however you want. I can't say no to a chocolate covered Oreo. (via The Baker Upstairs)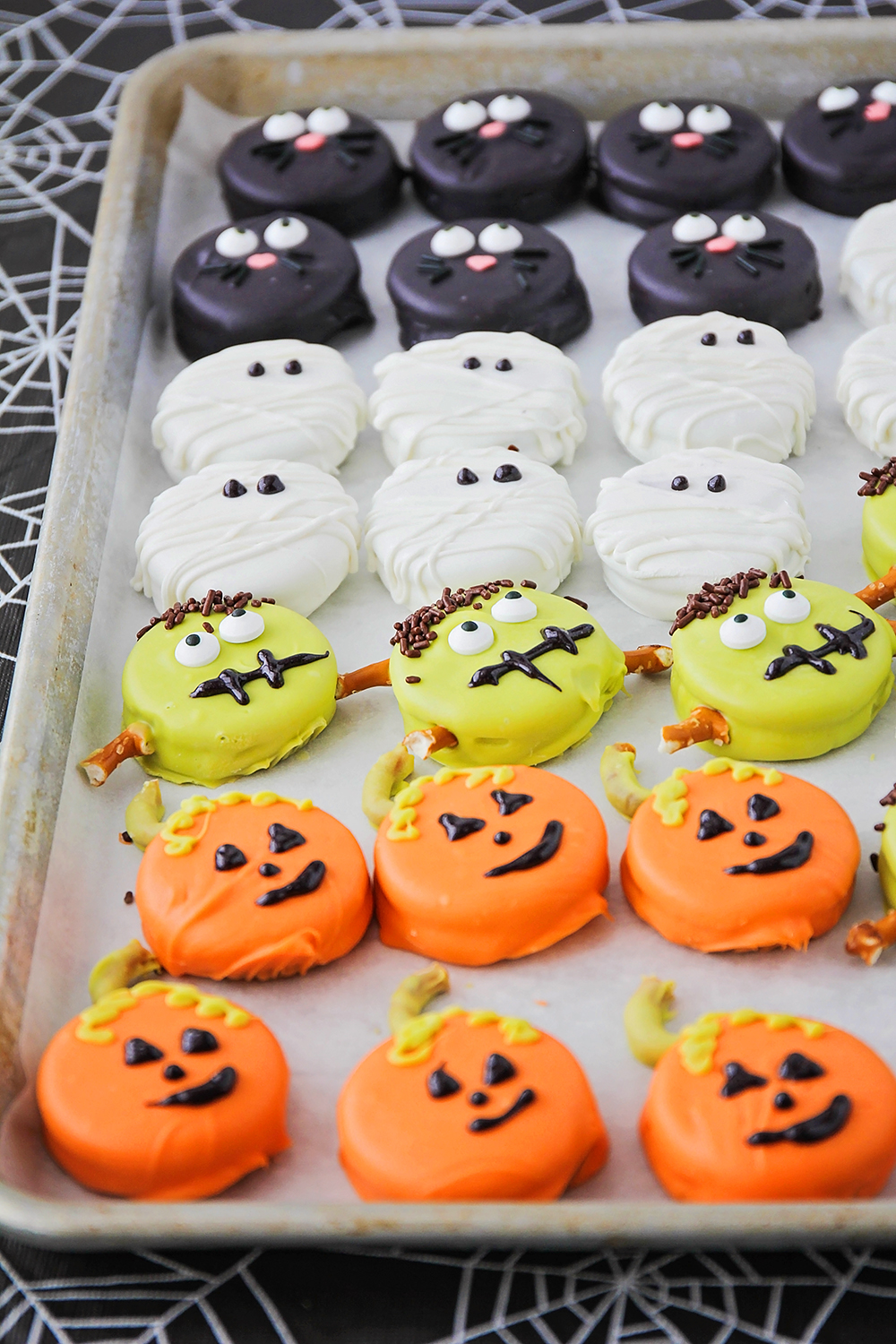 7. Halloween Marshmallow Pops: I adore the look of these marshmallow pops. A little spooky, a little chic. The sprinkles are perfect. Plus, this has to be the easiest treat ever! (via My Baking Addiction)
8. Halloween Oreo Popcorn: Pass that bowl of popcorn! Wow this look delicious!! I am definitely trying this Oreo popcorn recipe this year. (via I Dig Pinterest)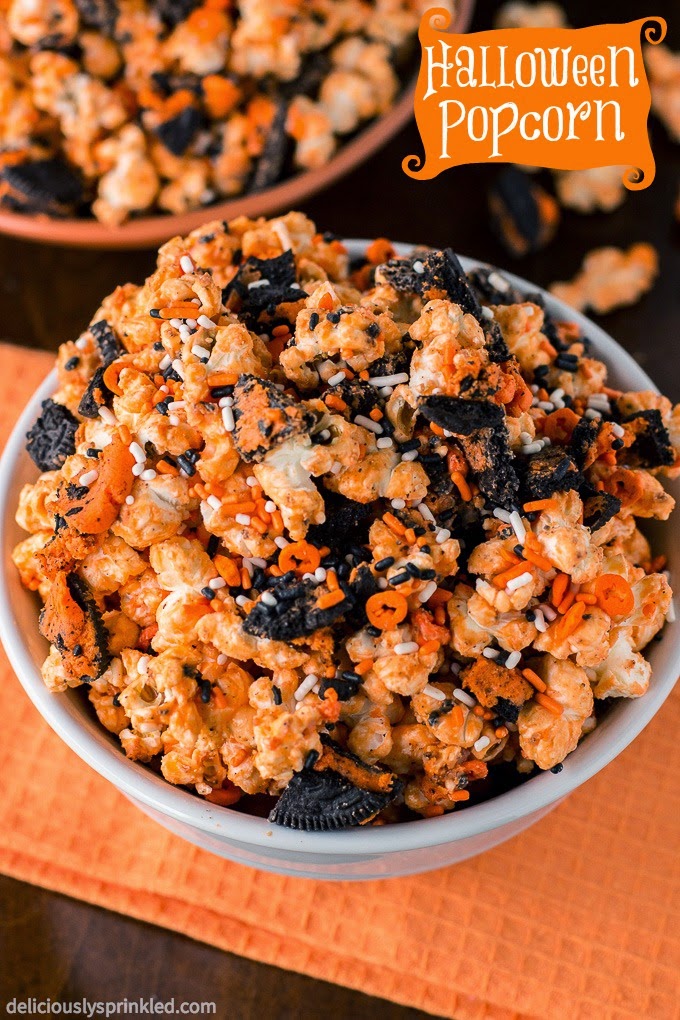 9. Ghost Hardboiled Eggs: These are kind of silly but I really like them. Hardboiled eggs are one of my family's favorite snacks. This ghost idea is perfect for Halloween! (via Kid Friendly Things To Do)
Pin this!