Hi, I'm MaryLea from pinkandgreenmama.com, and my daughters and I are so excited to share one of our latest crafty projects from our art studio for the book A Bad Case of the Stripes. A special thank you to Marie for inviting us to participate in her wonderful Storybook Summer Series.
We have an extensive library of children's books and love to create projects inspired by their beautiful illustrations. I actually started collecting children's books before I ever had children of my own – I've always secretly wanted to be a children's book illustrator.
  A Bad Case of the Stripes
Today we'll be sharing one of our favorites: the beautifully illustrated David Shannon book, A Bad Case of the Stripes.  It is a favorite of our whole family – my husband loves it as much as the girls and I do! This story is filled with beautiful, whimsical, and colorful paintings by Mr. Shannon. I think we've read this story over 100 times and I never get bored reading it because I love the illustrations so much. When I told the girls about the Storybook Summer Series they immediately asked if we could do a project with this book as the theme.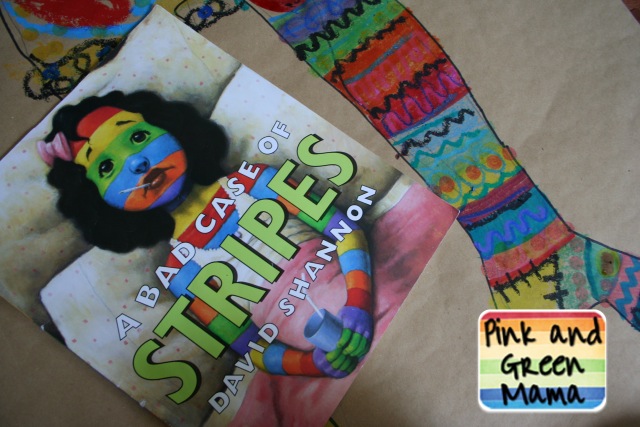 We started by tracing each of the girls in pencil on brown craft paper. Then, they outlined their paper selves with black permanent marker. We set up trays of acrylic craft paint and began painting stripes and patterns. It looked really cute but it was taking forever and the girls were getting impatient and kept asking me to go back and forth between them and help them with the painting.
After sticking with the painting for a bit longer we were all getting frustrated and my daughters thought it would be fun to change it into a mixed media project. We got out our Do-A-Dot painters and our creamy crayon paint sticks (they're like gooey oil pastel paints inside glue stick tubes.) Once they started to add dots, swirls, and patterns everyone was having a lot more fun and the paper girls each had a very colorful case of the stripes! The bodies were much easier to fill in this way.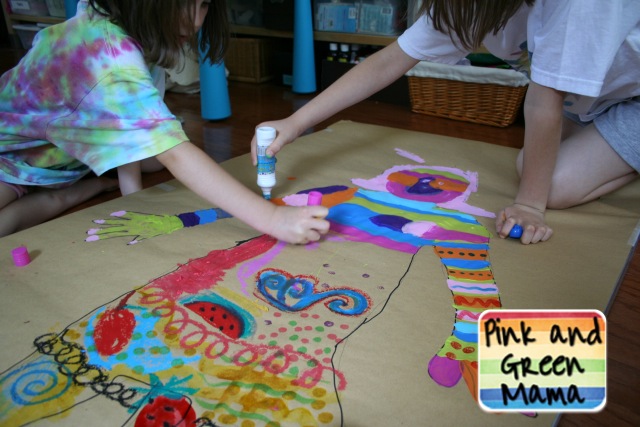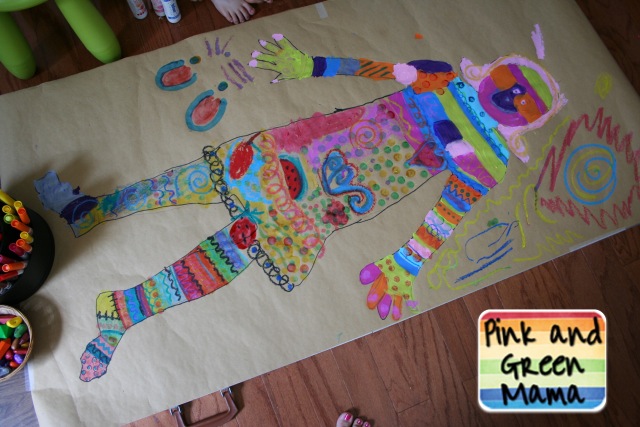 My oldest daughter decided to add silver star stickers to part of hers because there is a scene in the book when the main character goes to school and breaks out in stars and stripes during the Pledge of Allegiance! We all enjoyed our "case of the stripes" for the afternoon and I love their colorful portraits.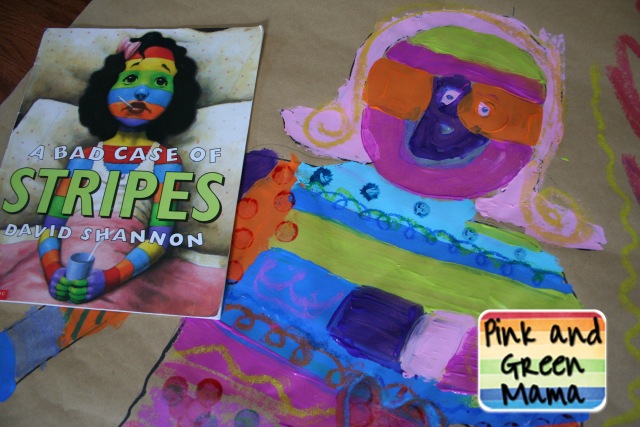 Thank you for letting me share our stripy portraits with you!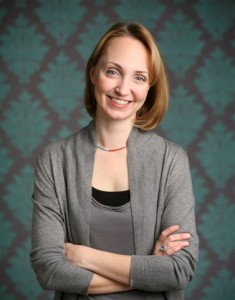 MaryLea Harris is a mother of two and a former elementary art teacher to more than 500 students. She lives in the DC metro area where she likes to create, play and explore with her two daughters (ages 5 and 9). MaryLea shares their adventures and more than 800+ kid-friendly "craftivities" on her award-winning blog, pinkandgreenmama.com. MaryLea's articles and crafts have been featured in dozens of online and print publications. She writes for PBS Parents, Mom's Homeroom, Family Fun, and Kids Crafts 1-2-3 Magazine. MaryLea has authored 10 Art Lesson e-books and loves to host birthday parties, teach summer craft classes for kids, and make messes in her art studio.