Summer Camp guest post by Tonya of Create-Celebrate-Explore
With two little ones who absolutely love the water, finding a variety of water activities for them over the summer is high on our priorities. There are only so many times they can swim in the pool or go to the beach before it quickly becomes just another day. We want to keep them stimulated and teach them something new while they are having fun.
One project we have wanted to do for a while is to build a little raft out of sticks.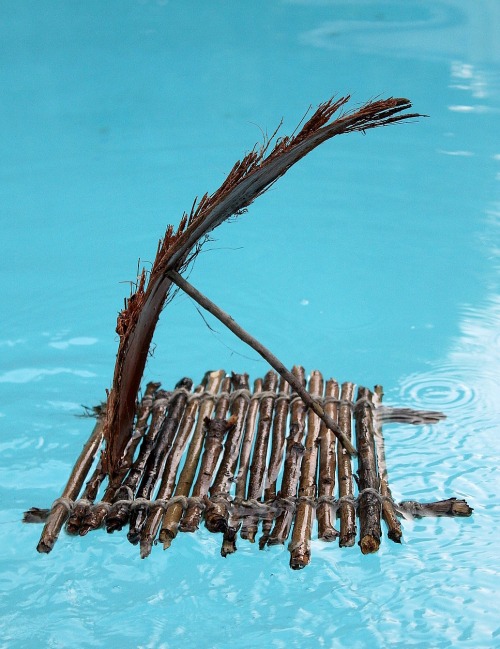 Supplies for Stick Raft:
Sticks
Hemp cord
Sail – we used bark off our palm tree, but you could use a stick with paper or fabric.
We began our craft by heading to a local park to collect some sticks that had fallen on the ground (and enjoy a play at the park at the same time).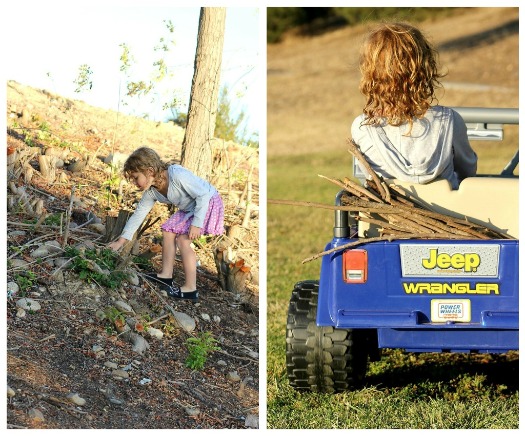 Next daddy set to work cutting the sticks to roughly the same length and laying them out into the shape of the raft.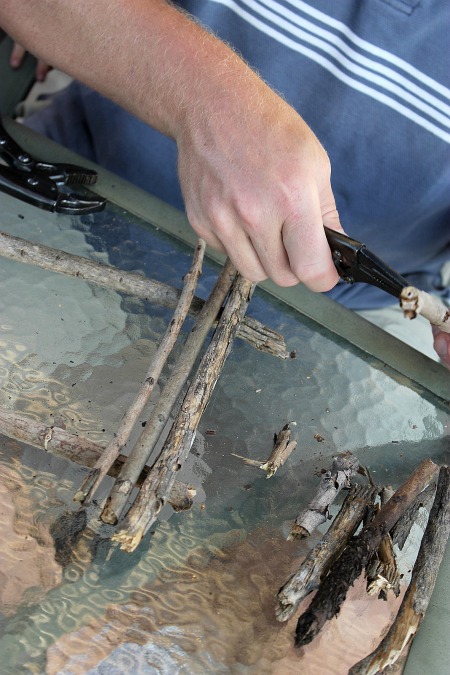 Once he had the correct number of sticks laid out, he tied them all together using the hemp cord.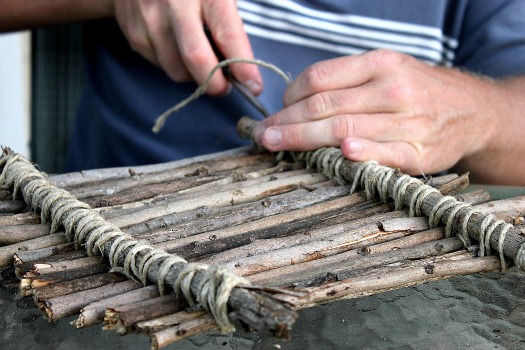 Then he tucked a piece of bark in-between the sticks and used another stick to prop it up and it was time to set sail.
Now that we know our stick raft can float we cannot wait to take it to the beach or a little creek over the summer.

Tonya Staab is a mother to 3 children, twins and a teenager, and the creative mind behind Create-Celebrate-Explore which aims to inspire parents to craft, cook and explore the world with their children.  She is also a meal planning writer for Blissfully Domestic and the resident crafter at Multiples and More.