The best part about Thanksgiving dinner is the leftovers, am I right?? There is nothing better than a turkey sandwich on a yummy roll for lunch the day after Thanksgiving. Elevate that plain sandwich with one of these nine recipes using your Thanksgiving leftovers. You are going to LOVE these ideas for Thanksgiving Dinner Leftovers. And so will your Thanksgiving guests. There is something for everyone on this list- quesadillas, waffles, soup, egg rolls, and more! Lunch and dinner is set for at least a week after Thanksgiving is over.
9 Thanksgiving Dinner Leftover Ideas
1. Thanksgiving Leftovers Sandwich: This might be the sandwich of my dreams. Look at those layers!! Click on the link for the tasty recipe. (via Home. Made. Interest.)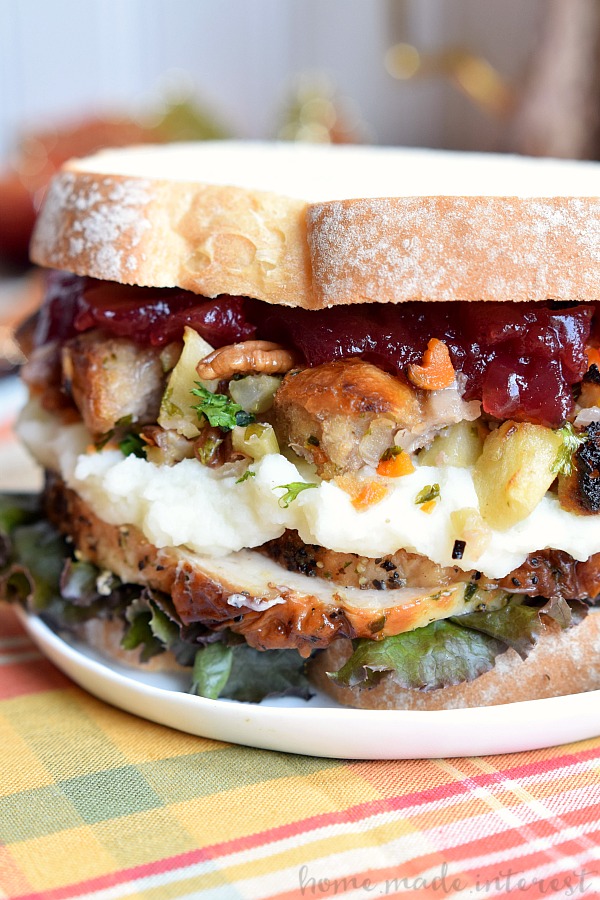 2. Leftover Thanksgiving Stuffing Waffles: Make these easy waffles the day after Thanksgiving (or the few days after!) with all of your leftover stuffing. Top it with an egg and you've got a delicious meal. Perfect for breakfast, lunch, or dinner. (via If You Give a Blonde a Kitchen)
3. Thanksgiving Leftovers Panini: Get your dip on with this leftover panini sandwich. Turkey panini dipped in gravy! Doesn't get much better than that. (via Life In The Lofthouse)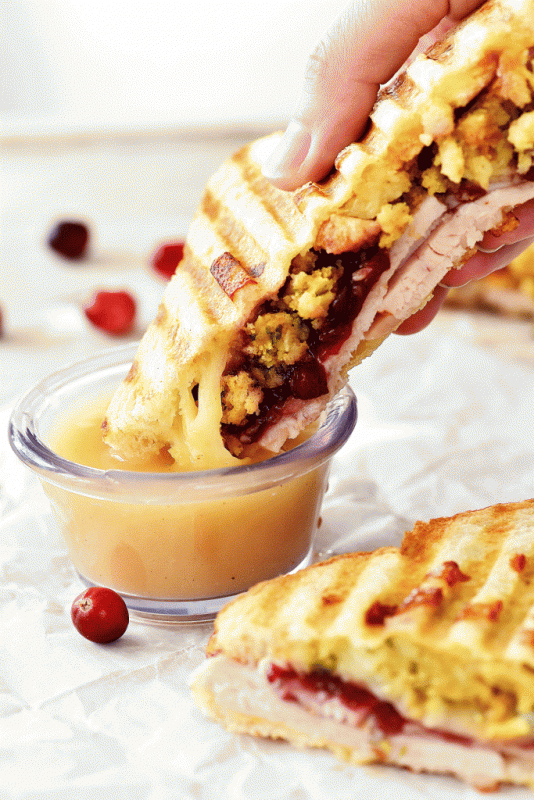 4. Leftover Sweet Potato Hand Pies Recipe: Loving these on-the-go hand pies made from leftover sweet potatoes. Easy and delicious! (via Chef de Home)
5. Thanksgiving Leftover Stuffed Egg Rolls & Cranberry Dipping Sauce: These egg rolls look incredible. Dip them in some cranberry sauce that's left over from Thanksgiving dinner. (via Cake n Knife)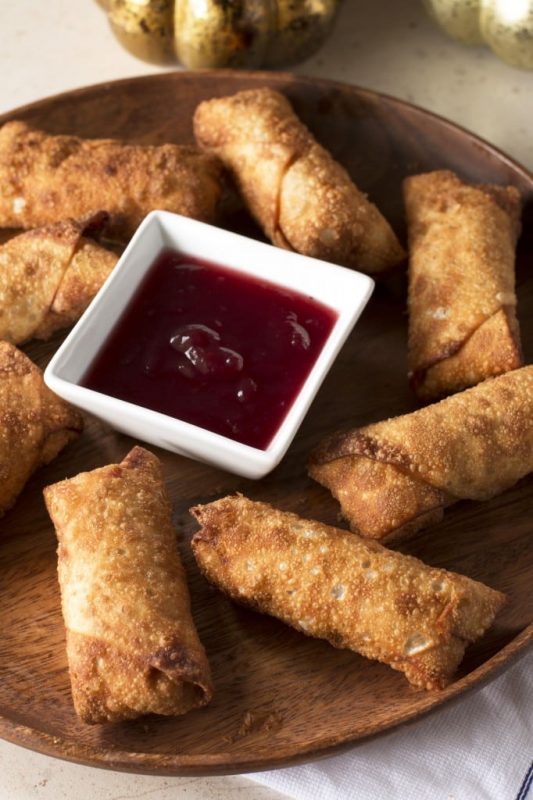 6. Thanksgiving Pizza: Use puff pastry and leftover Thanksgiving food to make this yummy pizza. Dinner is ready in 30 minutes! (via The Gunny Sack)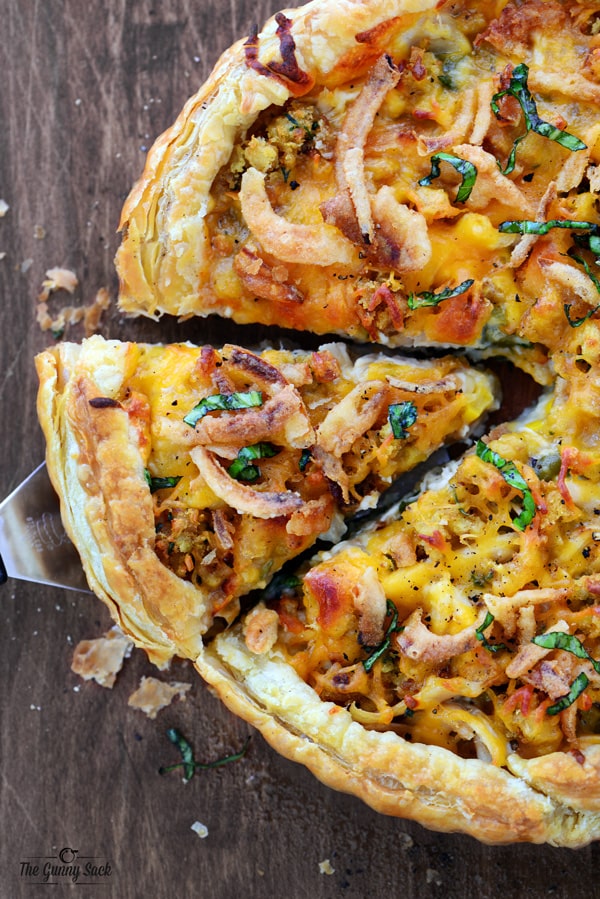 7. Leftover Turkey Corn Chowder: Warm up with this turkey corn chowder. It's colorful, uses turkey leftovers, and it's full of flavor. (via Creme De La Crumb)
8. Turkey Chili: Make a huge pot of chili for all of your Thanksgiving guests that are still around. It's simple and a crowd pleaser. This recipes can feed a small army. (via Simply Recipes)
9. Turkey & Cranberry Quesadillas: Gooey, cheesy, and tasty turkey cranberry quesadillas are the perfect way to use up dinner leftovers with turkey. Make these!! (via Little Dairy On the Prairie)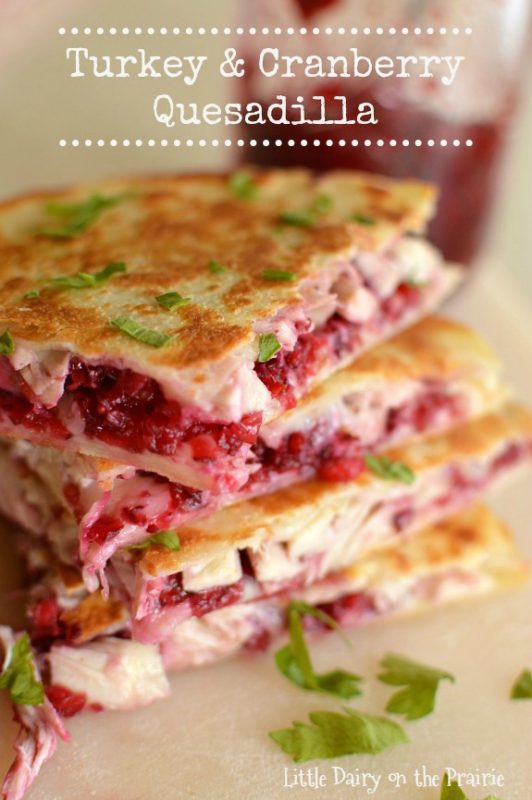 Be thankful for those dinner leftovers and cook up something yummy. What is your favorite Thanksgiving food?
Follow us on Pinterest for more inspiration!