Cute and colorful turkey headbands are perfect for the Thanksgiving holiday. These are fun to make in a classroom setting, as I made these with my daughter's school class. Or they are just the activity for the kids to make and wear as a project on Thanksgiving! Make one for everyone at your dinner table!
These are even cute on moms… gobble, gobble!
Thanksgiving Turkey Headbands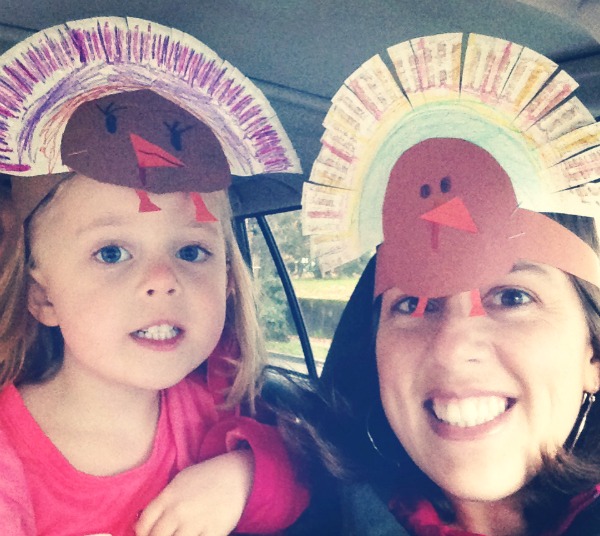 Supplies:
paper plates cut in half
brown paper strips – 18×2 inches
brown paper squares
orange paper
scissors
crayons
stapler
Instructions:
1. Cut out a large circle out of the brown paper square. With crayons, decorate the turkey's head, use the orange paper for a beak. Don't forget the red waddle!
2. Color the paper plate any way you want. Using scissors, cut the paper plate along the edge about 1/2 inch apart and 1 inch in, to represent the turkey feathers.
3. Staple the turkey head to the bottom middle of the paper plate (you can also use glue).
4. Staple the paper plate turkey to the long brown strip of paper.
5. Measure the strip around the child's head and mark it with your fingers. Pull it off their head and staple it in a full circle for the headband.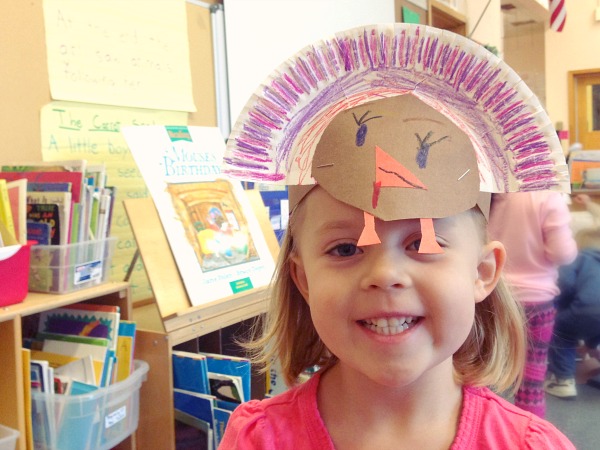 Now it's ready to wear for Thanksgiving! Happy Turkey Day!