If you're a fan of the classic children's show Reading Rainbow, then you'll be happy to hear about today's book review. It comes from first time author LeVar Burton, yes, the host of Reading Rainbow, for the new children's book The Rhino Who Swallowed a Storm! After 30 years, they are still inspiring kids to read. Love it!
Book Review: The Rhino Who Swallowed a Storm
The Rhino Who Swallowed a Storm brings to parents and their children an uplifting, warm and powerful story that helps kids cope with difficult moments in everyday life. Here's a little more about the book:
When little Mica Mouse is scared by thunder booming outside her cozy home, Papa Mouse reaches for just the right story to comfort her. Hugging her close, he begins to read The Rhino Who Swallowed a Storm. In this poetic book-within-a-book, a happy little rhinoceros is overwhelmed by a storm that sweeps away everything he loves. Swallowing the storm just makes him feel worse, so Rhino sets off on a whimsical journey toward healing. Along the way, he meets many friends, including a kind spider, a brave kangaroo, a wise tortoise, and an uplifting whale. With their help, Rhino lets go of the storm inside and learns to see the light in a world turned gray. Mica Mouse is soothed by the story and Papa's gentle reminder that even though bad things sometimes happen, the world is full of people who care.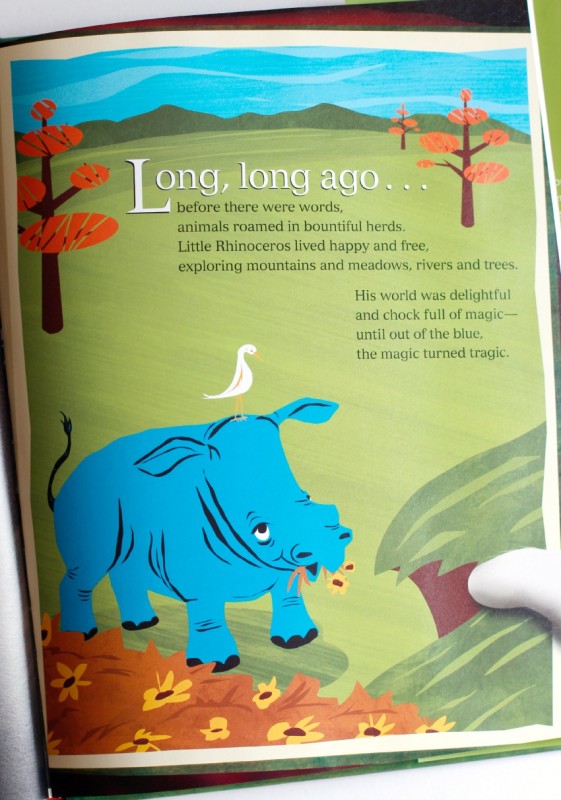 Be sure to find a copy of The Rhino Who Swallowed a Storm for family and friends! Find them on twitter and facebook for more information. Thanks to Reading Rainbow for sending us a copy of the book to review!
Here are more book reviews to read: