With Mother's Day, Teacher Appreciation, and Cinco de Mayo all happening this week, these little tissue paper flowers are perfect to give. They'd make a great gift topper or would be fun placed in a vase filled with candies.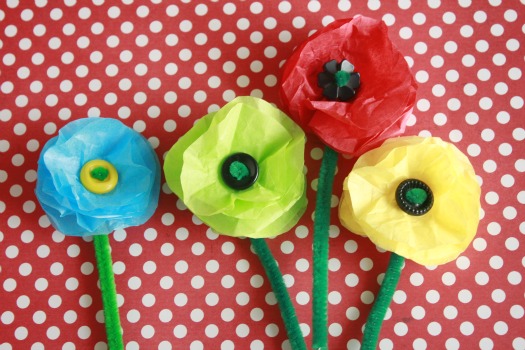 Supplies for Tissue Paper Flowers:
tissue paper
scissors
hole punch
button
pipe cleaner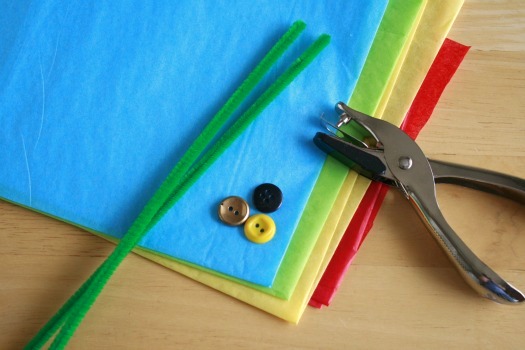 1. Cut out 6 small 2 inch circles.
2. Punch 2 small holes in the center of the circles. You can do this with a hole punch or with a pair of scissors (be careful if using scissors).
3. Thread your pipe cleaner through one hole of your 6 tissue paper circles and through one hole of your button. Then come back down through the other side of the holes.
4. Flatten the pipe cleaner stem to one side to make the flower pop out.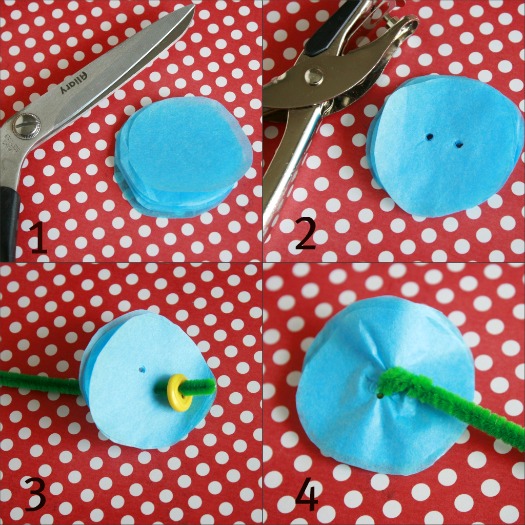 5. You can leave your circles flat for more of a poppy look or fluff and crunch them up for more of a posy look.
You're done. Celebrate your next holiday with these cute paper flowers.
Want more ideas? Try these Tissue Paper Roses as well!