The Holidays tend to come with a lot of family and friendly gatherings. There's usually potluck dinners with salads, desserts, and homemade rolls. If you've been asked to bring the salad, this simple sugary trick for adding a little flare to your almonds in your salad will have them using the tongs for more!
Supplies for Sugared Nuts:
1/2 cup chopped nuts – sliced almonds or chopped pecans are best
1/3 cup white sugar
frying pan
tinfoil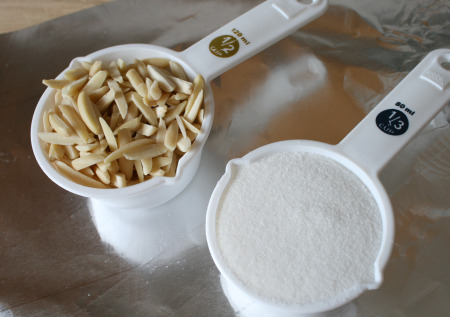 Heat up your frying pan on medium heat. Pour in the nuts and sugar, and start to stir. You will be constantly stirring, so don't plan to go anywhere for the next 5-7 minutes.
The sugar will start to melt and bead up. Some will form clumps on the almonds, some will clump together to make tiny sugar balls. I think all are yummy as a topping in the salad, giving it some extra crunch.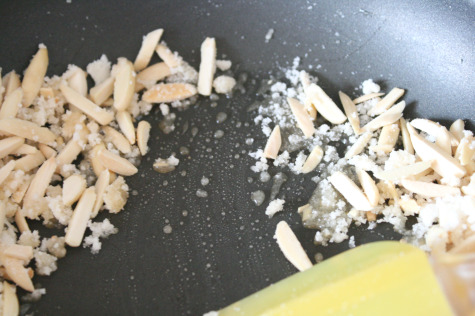 As you stir the sugar and almonds around, the almonds will also start to get brown and toasted, making for the perfect topping. Once they are at your desired toasted-ness, pour them onto a piece of tinfoil to cool. Then add to your favorite salad.
Here are ingredients for one of my favorite salads:
baby spinach
sliced strawberries
shredded swiss cheese
toasted sugared almonds
poppyseed dressing
What's a yummy topping you like to add to your salads?