Recently, my two-year-old has been quite enamored with the book The Little Lamb by Judy Dunn. I can't say I blame him – those fuzzy little lambs are so adorable! While he wasn't quite ready to make this art project, he sure has loved carrying it around and talking about it! This torn paper sheep art project is fun for farm-loving preschoolers and up.
We do a lot of big, messy art, but there's nothing wrong with keeping it simple sometimes! The only supplies you need for this art project are colored construction paper (blue, green and white), a glue stick, and a black marker.
Start by tearing one or two hills from the green paper. Sometimes it can take practice to get the shape you want, so make a few extra hills and pick your favorites.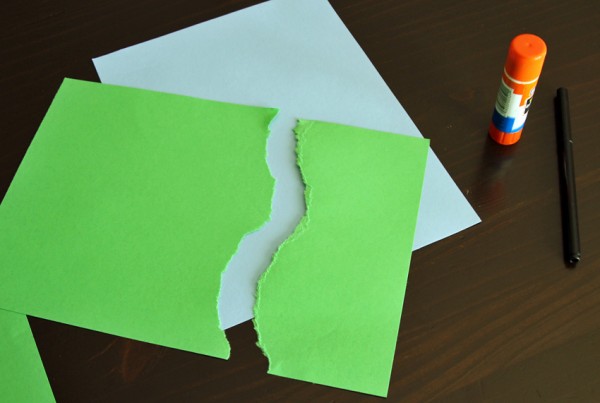 Layer the hills and glue them to the blue background paper. Looking good already!
Now it's time to make some fuzzy sheep! I find it works best to tear-off a piece of white paper the approximate size you want your sheep to be. Then make small tears while turning the paper to get a round or oval shape – no need for it to be perfect!
You could make some larger sheep for the foreground of your picture, and some smaller sheep to place on the hill in the distance.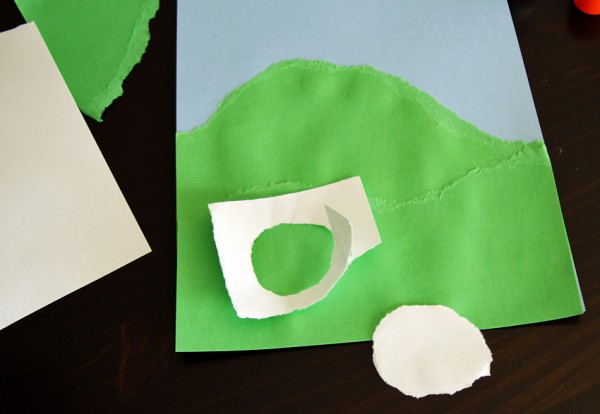 Arrange and glue the torn paper sheep on the hills. With a black marker, draw a head and legs on each sheep. So cute!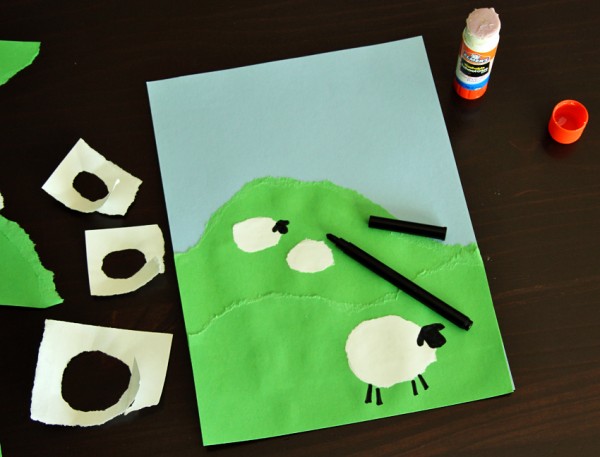 Add any finishing details you'd like with more torn paper, such as puffy clouds, bushes, or trees. We gave our sheep tiny tails, too!
Happy crafting!